It was time to think outside the box – or so we thought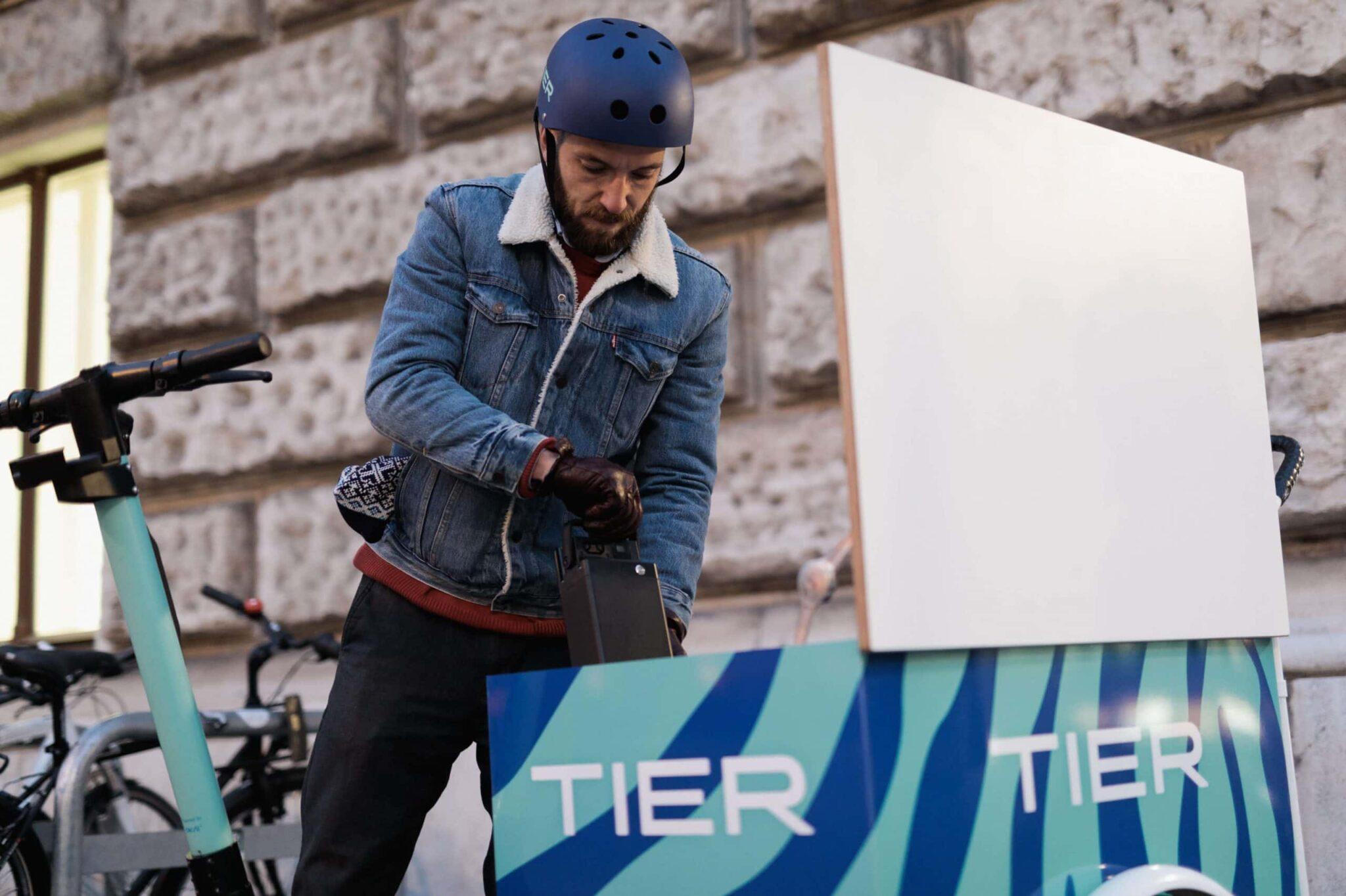 As the leading European micro-mobility provider, we are always pushing the boundaries to reshape our cities and offer more than just the ease and convenience of e-mobility. We strive to continuously pioneer the development of urban transport and to innovate new technologies that move our cities forward sustainably. It's been our mission from day one to provide seamless, accessible and safe forms of e-mobility that help facilitate the movement of people without damaging the environment.
When the shared e-scooter industry emerged, all players began operations with an off-the-shelf scooter model that was criticised for its short lifespan which resulted in a higher carbon footprint. Simply put, the first generation of e-scooters was not meant for sharing. Our custom-built, groundbreaking e-scooter models with swappable batteries; however, changed that and marked a game-changing shift towards more sustainable operations for the entire industry. Changing the game was without a doubt a good start, but as trailblazers, we quickly realised that we could do more.
We had without question set the benchmark for sustainable operations within the industry but knew in our hearts that we could come up with a more innovative way to further reduce our operational costs and emissions. Because, even with having e-vans and cargo bikes transport batteries as part of our daily inner-city operations, we were still forced to transport depleted batteries to a central warehouse (located outside the city) for recharging. We reduced our cost and energy consumption by eliminating the need for large warehouses but nonetheless remained dependent on them as a whole because of the high volume of outlets and plugs they provided. Our efficient, but not efficient enough operations model is what ultimately sent us back to the drawing board. Because even though it had enabled us to become more financially sustainable as well as the first climate-neutral provider, it just wasn't good enough. It was once again time to think outside of the box - or so we thought.
Set on solving what's known inside the industry as "the recharge problem", we dreamed up a piece of hardware that would allow us to tap into our cities' fully functioning infrastructure. The idea was to develop a charging station that would leverage existing plugs inside city stores and eliminate the need to collect and transport batteries, thereby reducing operational costs and emissions. Seen holistically we also wanted the charging station to stimulate local shops, provide riders with an engaging way to recharge vehicles themselves and help cities adopt more climate-neutral forms of transport. Fast forward to today, this once dreamed-up charging station is real, decorated with two German Design Awards (Excellent Product Design Energy and Excellent Product Design Eco Design) and dubbed the revolutionary charging station that's reshaping the future of urban transport - with some believing that a "multi-vehicle PowerBox grid is the future of the gas station".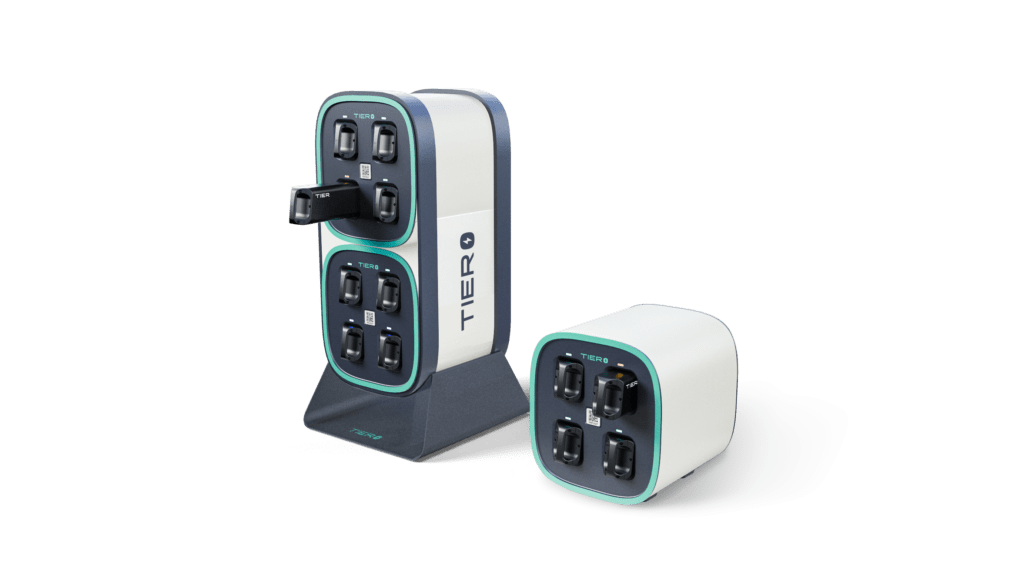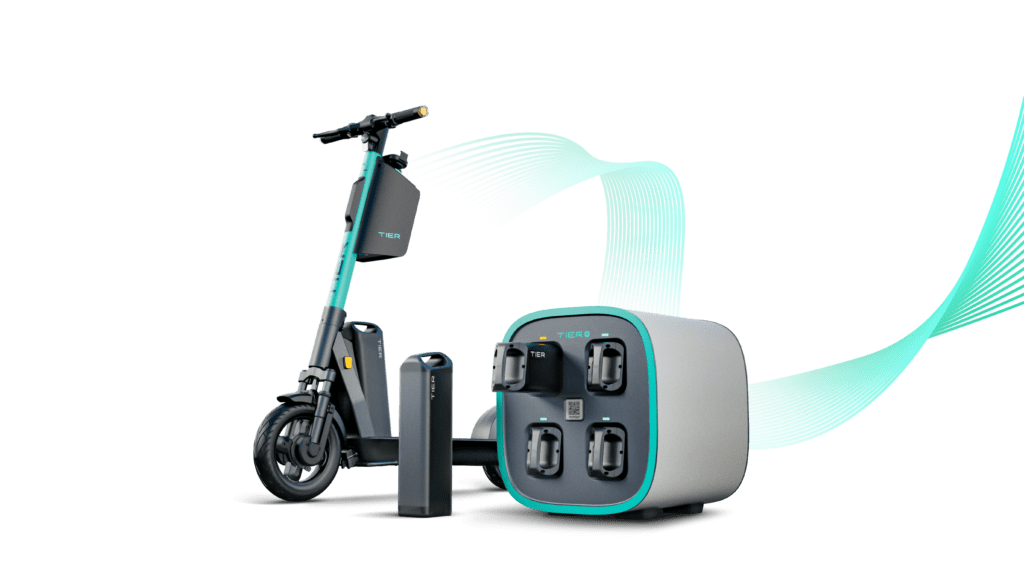 The PowerBox is an innovative battery-swapping station hosted by local businesses across the city to create a charging network from where riders can easily swap depleted vehicle batteries for charged ones. Co-developed with AWS, the PowerBox's cutting edge software can intuitively help control when and how to charge the batteries. The software also provides the rider with a smooth, fun and futuristic experience. With step-by-step instructions found in the TIER app, red and green LEDs that anyone can intuitively understand, and hands-free battery ejections, it could not be easier to use. All PowerBoxes are free to use (for hosts as well as riders) and fully automated, requiring no store staff oversight or installation.
Hosting a PowerBox enables partners to attract new customer visits and increase sales, while reducing their carbon footprint of customer travel, helping them reach their own climate goals. After successfully launching in September 2020 in Tampere, Finland, and just recently in our first German city in Münster, we plan to roll out this technology across all of our operations by the end of 2021. It is also our vision that in time the PowerBox will not just service e-scooters, but other vehicles too.