Advanced access to micro-mobility – e-scooters from TIER now available in Google Maps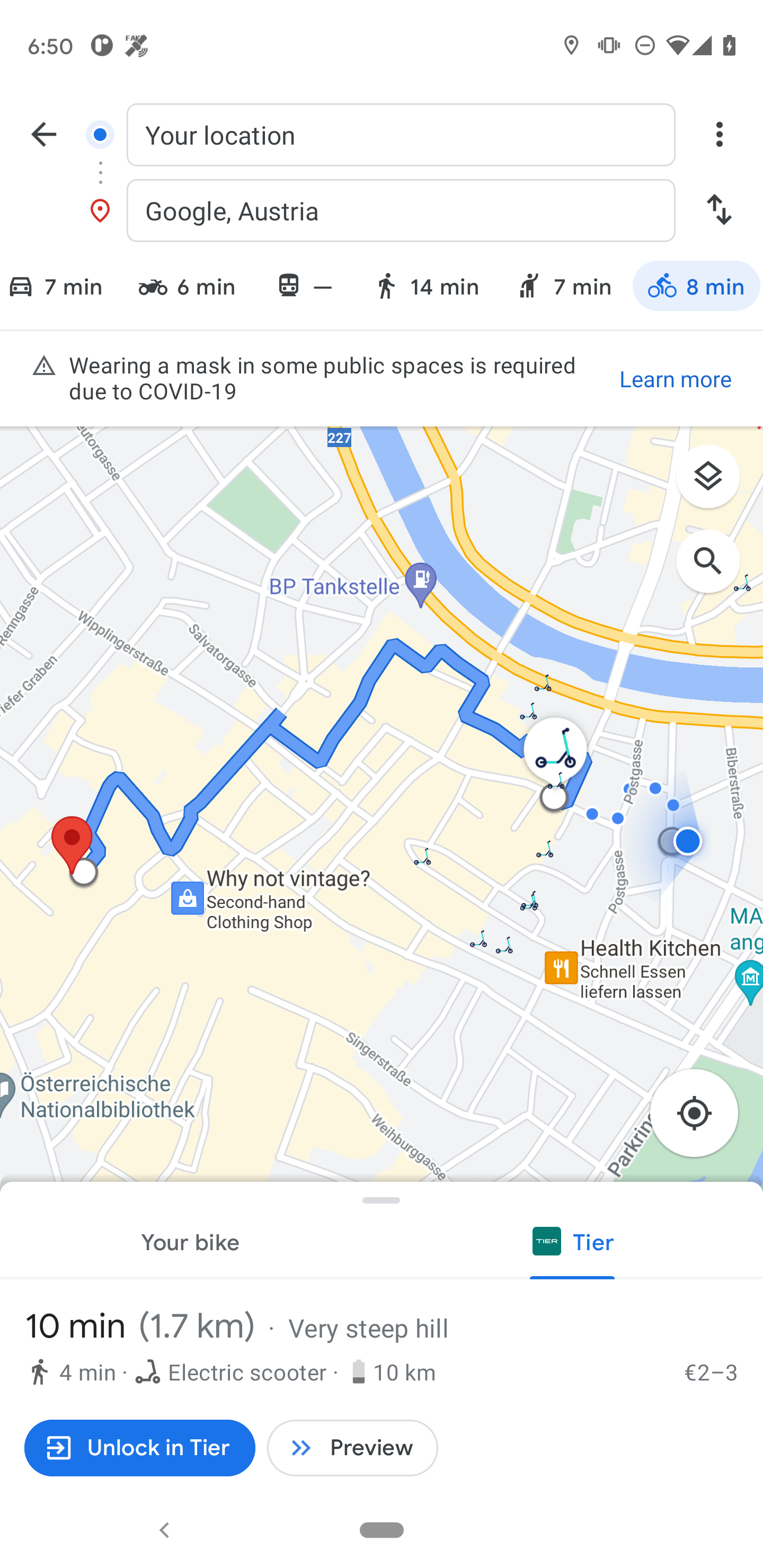 Berlin, July 5, 2021– Europe's leading shared micro-mobility provider and Google Maps are teaming up to expand everyone's access to sustainable, easily accessible and multimodal mobility solutions. Starting today, TIER offers a new option when planning routes for the 'first and last mile' in 11 major European cities. Riders will be able to locate nearby TIER e-scooters directly from Google Maps, along with helpful information like a cost estimate and anticipated arrival time.
The service is initially available in Berlin, Hamburg, Munich, Cologne, Frankfurt, Stuttgart, Vienna, Zurich, Oslo, Stockholm and Helsinki. Other cities are to follow in the course of the year. E-scooters have become firmly established in the urban mobility mix and the demand for micro-mobility solutions continues to grow.
UPDATE (July 22, 2021): The service is now available in 31 more TIER cities:
Aachen, Bonn, Bremen, Bochum, Dortmund, Essen, Gelsenkirchen, Hannover, Kiel, Mainz, Wiesbaden, Mannheim, Ludwigshafen, Heidelberg, Münster, Nürnberg and Potsdam in Germany
Innsbruck and Linz in Austria
Basel, Bern and St.Gallen in Switzerland
Trondheim in Norway
Gothenburg, Malmö and Lund in Sweden
Tampere, Turku and Lahti in Finland
Gdansk and Krakow in Poland
Under the tab for cycling directions, users can find the "Your Bike" and "TIER" buttons. By clicking on the TIER button, Google Maps shows the nearest available TIER e-scooters - as well as the walking distance and the charging status of each e-scooter. To start the ride, users are then redirected to the TIER app.
Tinia Mühlfenzl, Director of Market Development at TIER, said: "Our mission to change mobility for good is largely about creating strong partnerships to expand everyone's access to sustainable, easily accessible and multimodal mobility solutions. Through our collaboration with Google, we're creating visibility for TIER scooters within Google Maps and helping to ensure that riders have access to the form of transportation that best suits their daily mobility needs."
TIER wants to grow further this year
For 2021, TIER has set out to further strengthen its market leadership in Europe and expand into more European cities and countries. With the launch of e-bikes in the UK, France, Norway and Switzerland, TIER has added to its growing range of multimodal mobility solutions. This makes TIER one of the first micro-mobility providers to offer users three different types of vehicles in one app.
+++ENDS+++
ABOUT TIER​ M​obility
TIER Mobility is Europe's leading shared micro-mobility provider, with a mission to Change Mobility for Good. By providing people with a range of shared, light electric vehicles, from e-scooters to e-bikes and e-mopeds, powered by a proprietary Energy Network, TIER helps cities reduce their dependence on cars. Founded in 2018 by Lawrence Leuschner, Matthias Laug and Julian Blessin, TIER is headquartered in Berlin and currently operates in 150+ cities across 16 countries in Europe and the Middle East. With a focus on providing the safest, most equitable and most sustainable mobility solution, TIER has been climate neutral since 2020.
TIER's investors include SoftBank Vision Fund 2, Mubadala Capital, Northzone, Goodwater Capital and White Star Capital. For more information, please visit tier.app.
Media Contact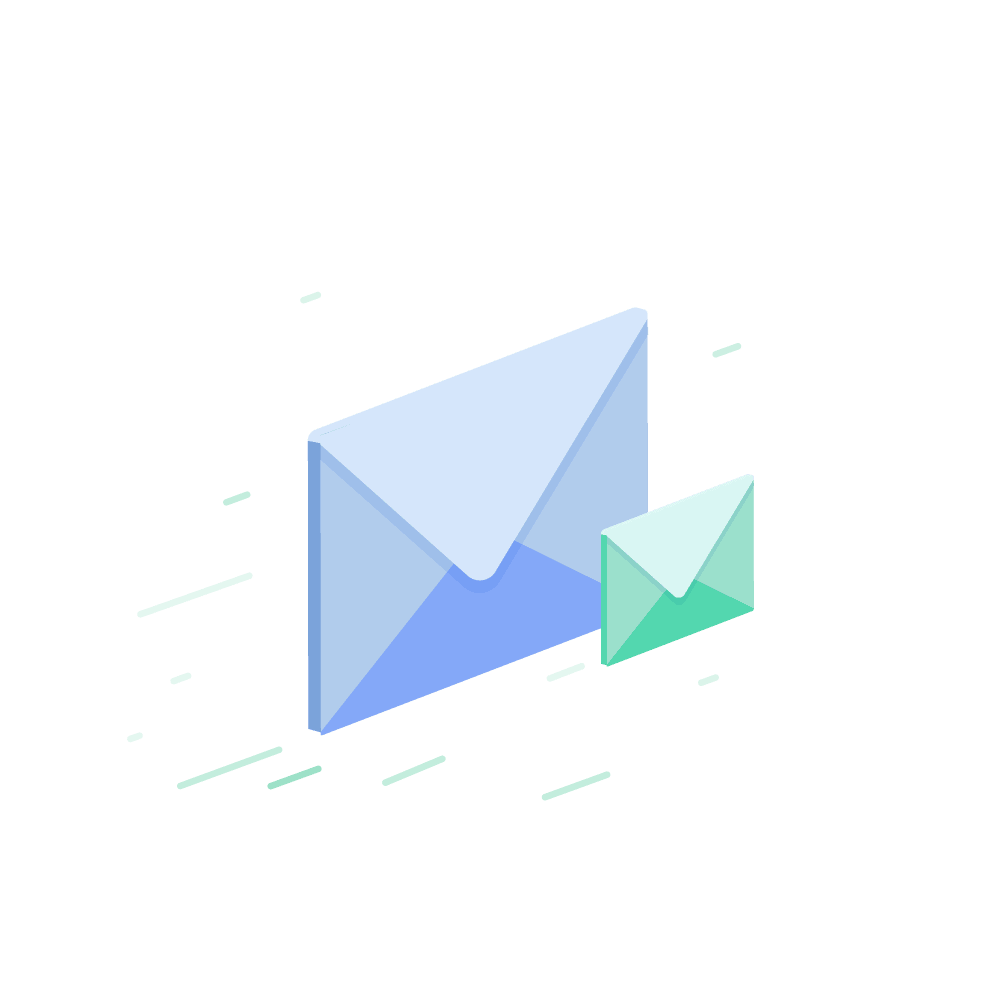 Press department
TIER Mobility