TIER starts operating in Málaga with the aim of leading urban mobility in Spain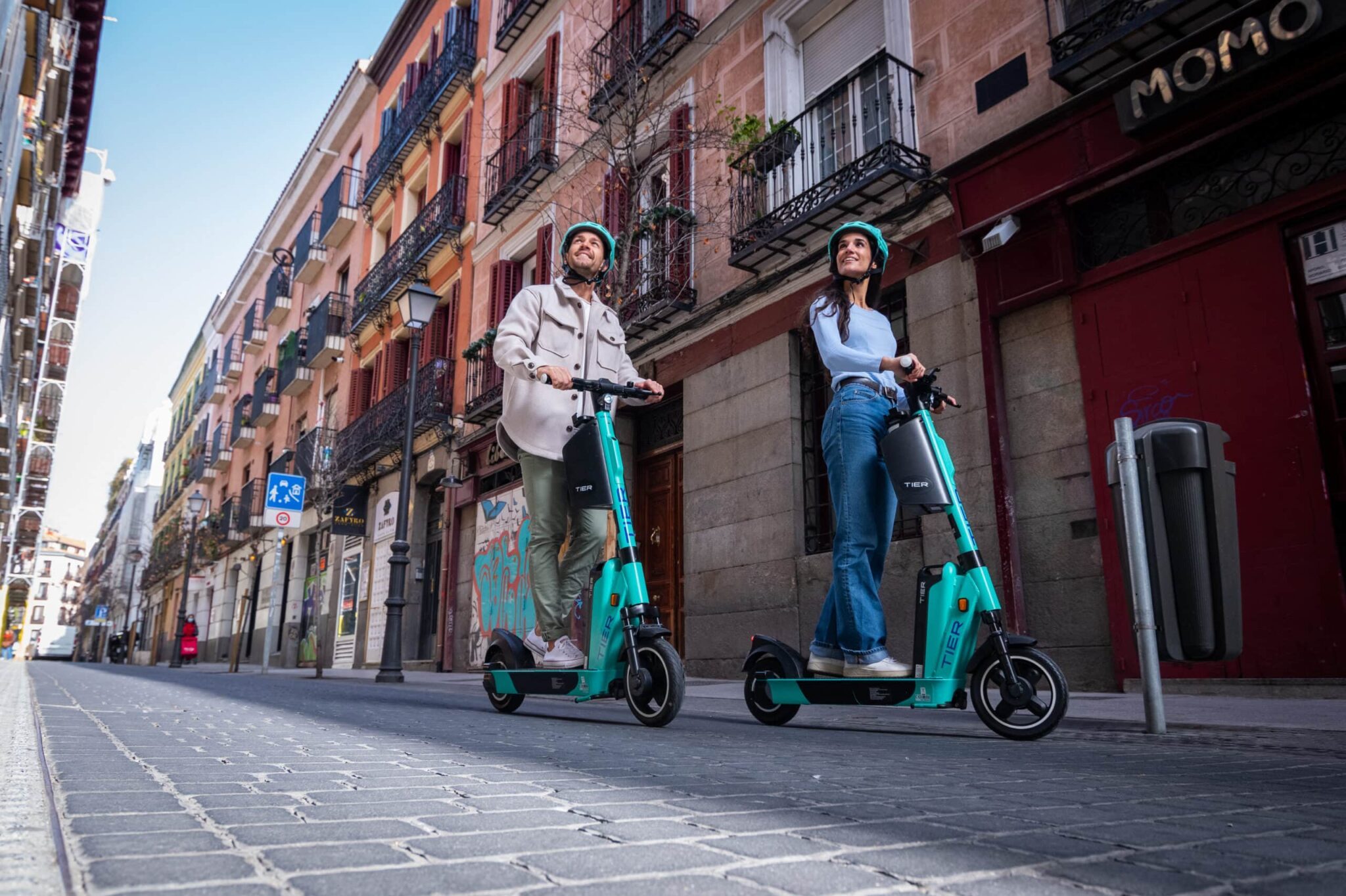 The company wins a municipal authorisation to operate in the city of Malaga and deploys 300 electric scooters for shared use.
TIER is Europe's leading shared mobility provider, with a fleet of more than 135,000 electric mobility vehicles (scooters, bicycles and mopeds) in more than 185 cities in 20 countries.
The company starts operations in Spain to lead the market and plans to employ more than 100 people by 2022.
TIER's vehicles have interchangeable batteries and it is the only operator to incorporate a folding helmet on its electric scooters.
Monday 7th March, Madrid – TIER, the European leader in shared micromobility, is starting operations in Malaga, where it has won a municipal authorisation to deploy 300 shared-use electric scooters. The company, which has a fleet of more than 135,000 electric micro-mobility vehicles in more than 185 cities in 20 countries, is implementing its shared and sustainable micro-mobility model in Spain, working closely with public administrations to help reduce the number of cars in cities.
The deployment of the shared electric scooter service in Malaga follows the announcement of a series D financing round worth 170 million euros last October, aimed at significantly expanding TIER's presence in strategic markets such as Spain, where it began operating last November through the acquisition of nextbike. The company is firmly committed to leading the urban mobility market in Spain and expects to employ more than 100 people by 2022.
Manuel Arauco, TIER's Country Manager in Spain, said: "Since its launch in 2018, TIER has established itself as the leading mobility provider in Europe thanks to the quality of its vehicles, its commitment to user safety and operational excellence. Now, we are starting operations in Spain with the aim of being the ally that cities need to make urban mobility safer, more sustainable and more efficient".
Commitment to sustainability and safety
TIER's electric scooters are equipped with a system of interchangeable batteries, which are charged thanks to a fleet of bicycles and electric vans, relegating the heaviest repairs and maintenance to the warehouse. In this way, the scooters do not need to be transported every night for charging, saving 40% in CO2 emissions compared to models without interchangeable batteries. This revolutionary operational model, combined with the use of renewable electricity in all its activities, has substantially contributed to TIER becoming a 100% carbon neutral company from 2020.
In addition to being sustainable, TIER scooters are the safest on the market, including improvements such as dual brakes, front and rear indicators for greater visibility and the largest front wheel in the industry, which provides greater riding stability. TIER is also the only operator to incorporate a folding helmet on its scooters. Users can use it free of charge, thus encouraging the use of this safety measure.
Growth plans for 2022
The entry into the Spanish market is TIER's latest major strategic move, following the acquisition of Spin; Vento Mobility Srl, the Italian subsidiary of Wind Mobility; as well as Europe's leading bike-sharing operator, nextbike. During this time, TIER has also significantly expanded its presence in Europe and the Middle East and plans to further extend its product and service portfolio. Following the launch of electric bikes and mopeds in several European countries, TIER is expanding its range of multimodal options, making it the first European micromobility provider to offer its users three different types of vehicles in one app.
+++ENDS+++
ABOUT TIER Mobility
TIER Mobility is Europe's leading shared micro-mobility provider, with a mission to Change Mobility for Good. By providing people with a range of shared, light electric vehicles, from e-scooters to e-bikes and e-mopeds, powered by a proprietary Energy Network, TIER helps cities reduce their dependence on cars. Founded in 2018 by Lawrence Leuschner, Matthias Laug and Julian Blessin, TIER is headquartered in Berlin and currently operates in 250+ cities across 22 countries in Europe and the Middle East. With a focus on providing the safest, most equitable and most sustainable mobility solution, TIER has been climate neutral since 2020.
TIER's investors include SoftBank Vision Fund 2, Mubadala Capital, Northzone, Goodwater Capital and White Star Capital. For more information, visit www.tier.app.