Współpraca B2B
Zmieńmy mobilność na dobre razem!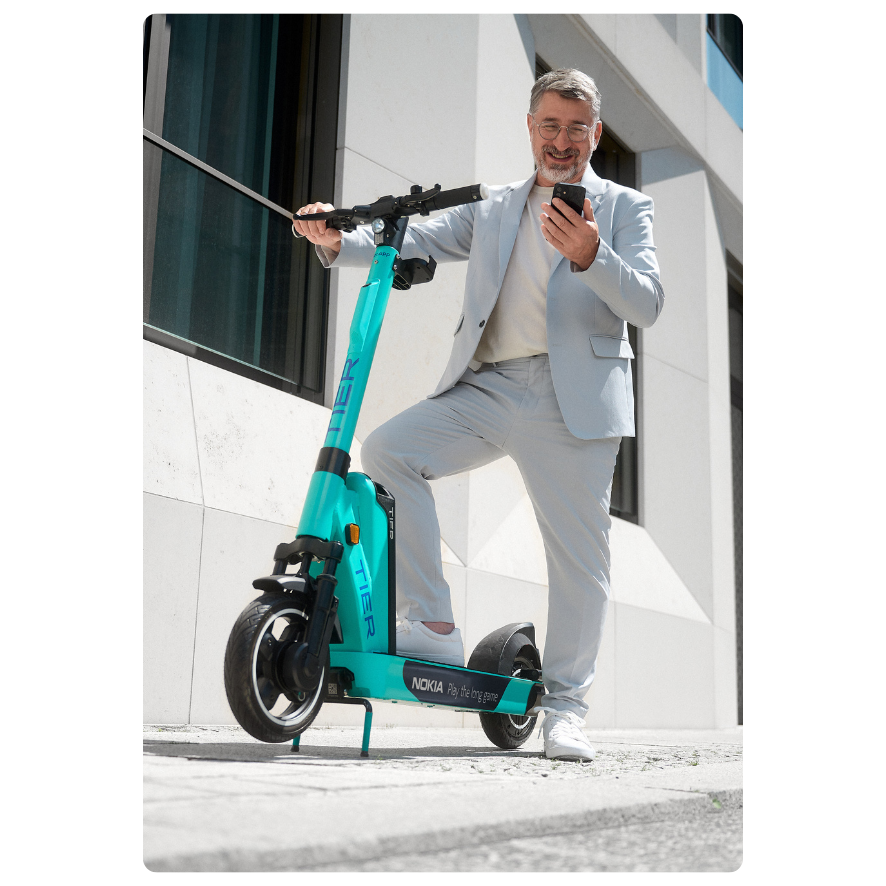 Stwórzmy razem coś nowego
Mikromobilność stała się integralną częścią mobilności miejskiej. Wraz z naszymi partnerami chcemy zaproponować nieszablonowe rozwiązania, skrojone na miarę w zależności od okazji.
Szukasz benefitu dla swoich pracowników? Potrzebujesz wsparcia w codziennych dojazdach komunikacją miejską do pracy? Chcesz sprawić by Twoja firma miała większą rozpoznawalność i zachęcić potencjalnych klientów do zakupu Twojego produktu?

Dostosujemy się do Ciebie! Czy to jednorazowy zakup vouchera, czy długofalowa współpraca – chcemywspólnietworzyćnowemożliwości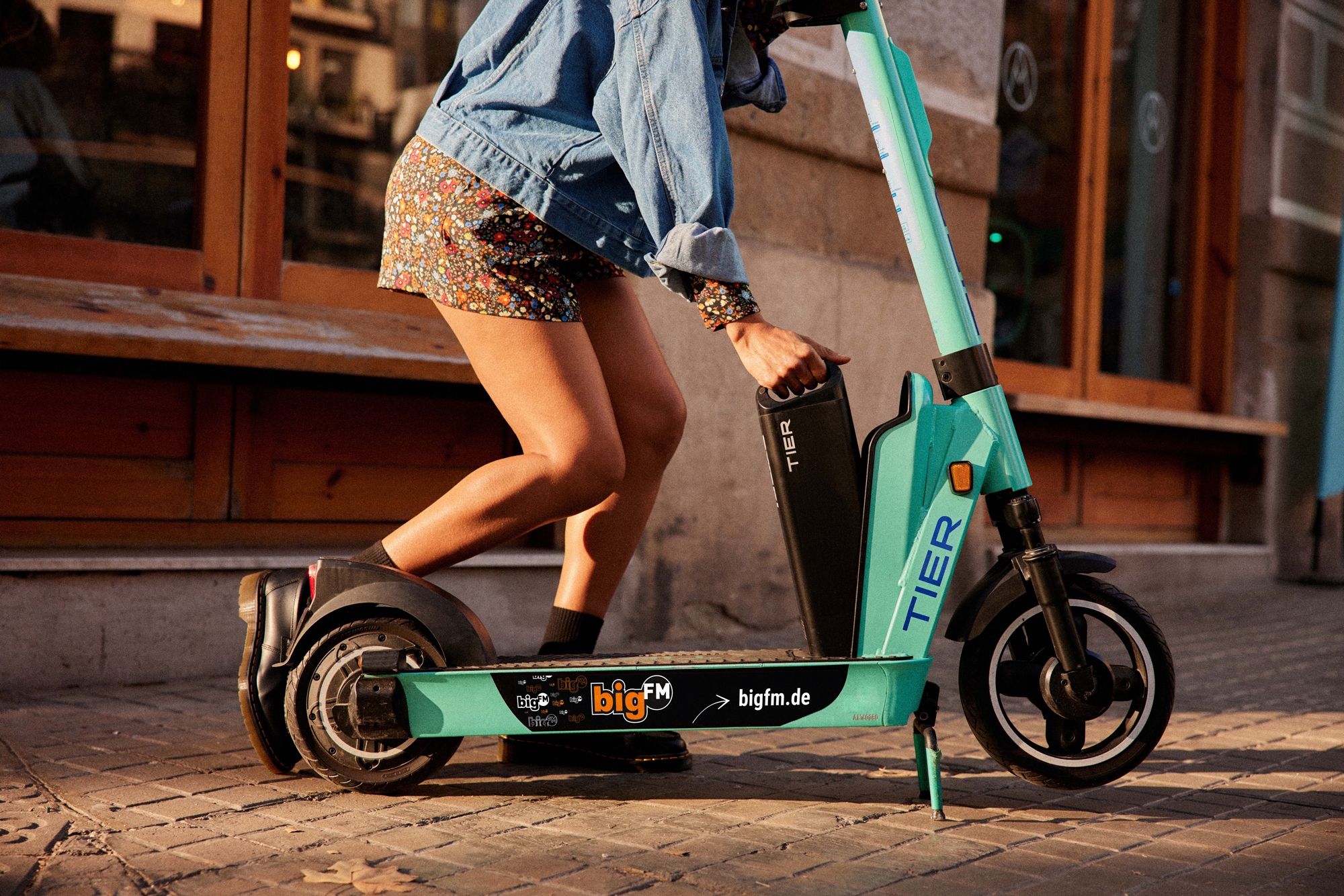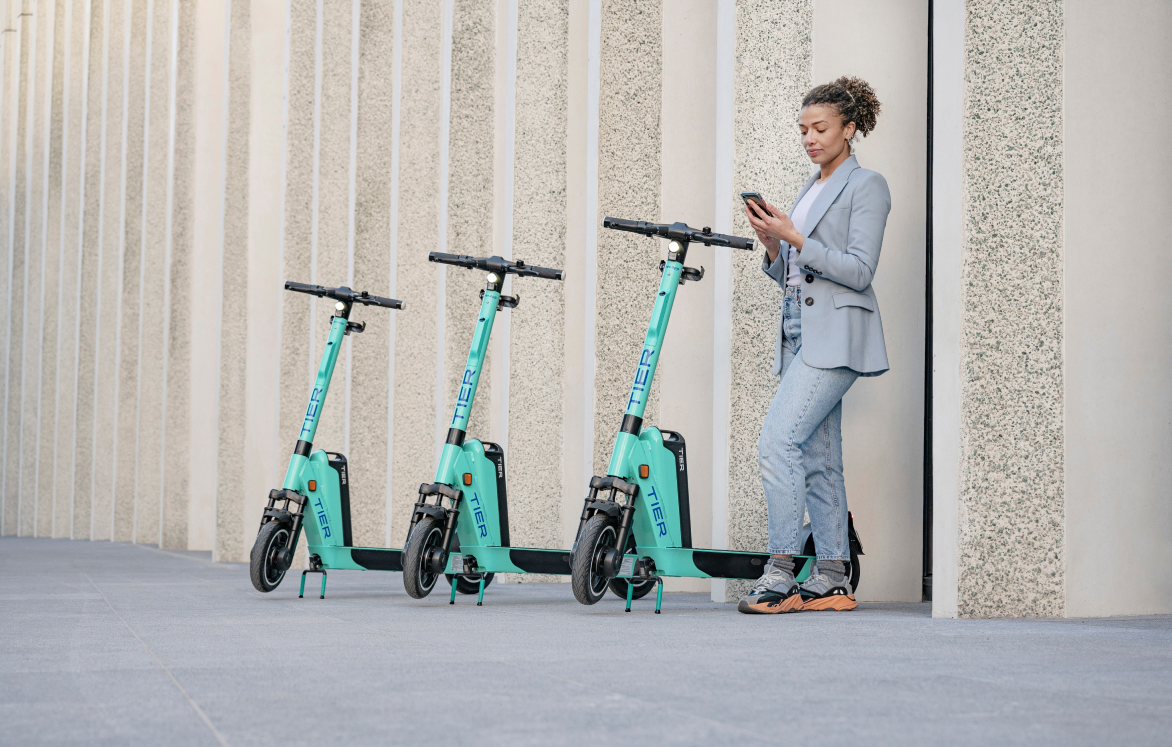 TIER dla firm
Wydarzenia
Zapewniamy hulajnogi na Twoje wydarzenia. Dostarczymy je, pokażemy jak je obsługiwać, a po wszystkim odbierzemy o umówionej godzinie.
Mitarbeiter Mobilität
Eko-benefit dla pracowników w postaci pakietu minut na przejazdy hulajnogą TIER, który ułatwiłby codziennie dojazdy do/z pracy, zwłaszcza na krótkich dystansach, jednocześnie uwzględniając różne potrzeby użytkowników.
Strefy parkowania i centra mobilności
Dedykowane parkingi ułatwiają dostęp do hulajnóg i wprowadzają porządek. Chętnie doradzimy i opracujemy koncepcję spersonalizowaną dla danego miejsca.
Vouchery prezentowe
Sprezentuj swoim pracownikom voucher prezentowy z okazji rocznicy pracy, jako nagrodę w wewnętrznym konkursie lub jako wyjątkowy bonus dla uczestników konferencji.

Reklamuj się z TIER
Pokaż się w mieście! TIER oferują miejsce na obecność Twojej marki na naszych hulajnogach. To Ty decydujesz o mieście i ilości hulajnóg! Oferujemy naklejki, zawieszki i wiele więcej!
The power of partnerships
Ralf Mayer - Director Human Resources

Phantasialand Brühl

Um unseren Mitarbeitern eine attraktive Möglichkeit zu schaffen, die Kosten für den täglichen Arbeitsweg zu verringern sowie die Flexibilität zu erhöhen, stellen wir ihnen Gutscheincodes und E-Scooter von TIER zur Verfügung. Dadurch, dass den Kollegen kein durchgängig eng getaktetes ÖPNV zur Verfügung steht, ist diese Mikromobilitäts-Lösung für uns optimal! Somit bieten wir unseren Mitarbeitern rund um die Uhr die Möglichkeit, sicher, kostengünstig und flexibel zwischen zu Hause und dem Phantasialand zu pendeln.

Martin Miodownik - Co-founder & COO / CTO of RYDES

RYDES

RYDES offers private and business mobility for everyone everywhere. TIER is a great business partner and our collaboration with them has been outstanding. Their vision of offering sustainable mobility solutions very much aligns with ours. Our customers are delighted that they have access to their TIER options through our mobility platform.

Eric Matthes, General Manager Central, East and South Europe,

the Home of Nokia Phones, HMD Global

Bei HMD Global, the Home of Nokia Phones, arbeiten wir stetig daran, unser Unternehmen nachhaltiger zu gestalten. So haben wir mit dem Nokia G60 5G unser umweltfreundlichstes Gerät der G-Serie auf den Markt gebracht. Rückseite, Rahmen und Verpackung bestehen aus recycelten Materialien. Durch die Zusammenarbeit mit dem Mikromobilität-Experten TIER gehen wir noch einen Schritt weiter und wollen unsere Kunden dazu motivieren, auch bei der individuellen Mobilität stärker auf Nachhaltigkeit zu setzen und die CO 2 -Emissionen zu reduzieren. Jeder noch so kleine Schritt hilft.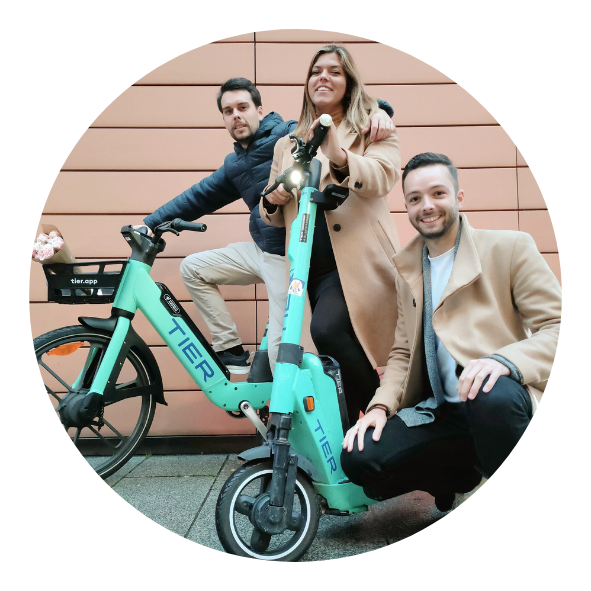 wprowadzenie zespołu
Nasz Zespół
Jako zespół ds. rozwoju stale udoskonalamy nowe modele biznesowe. Wspólnie z naszymi klientami optymalizujemy produkty indywidualnie dostosowane do potrzeb naszych partnerów. Śledząc najnowsze trendy i osiągnięcia, udaje nam się wprowadzać na rynek nowe produkty i usługi. Nasz zespół czeka na Twoje zapytanie i będzie Ci towarzyszył krok po kroku w realizacji Twoich pomysłów!
Would you like to cooperate with us or do you have any questions?
Contact us without obligation
kooperationen@de.tier-ops.app