Not all e-scooters are created equal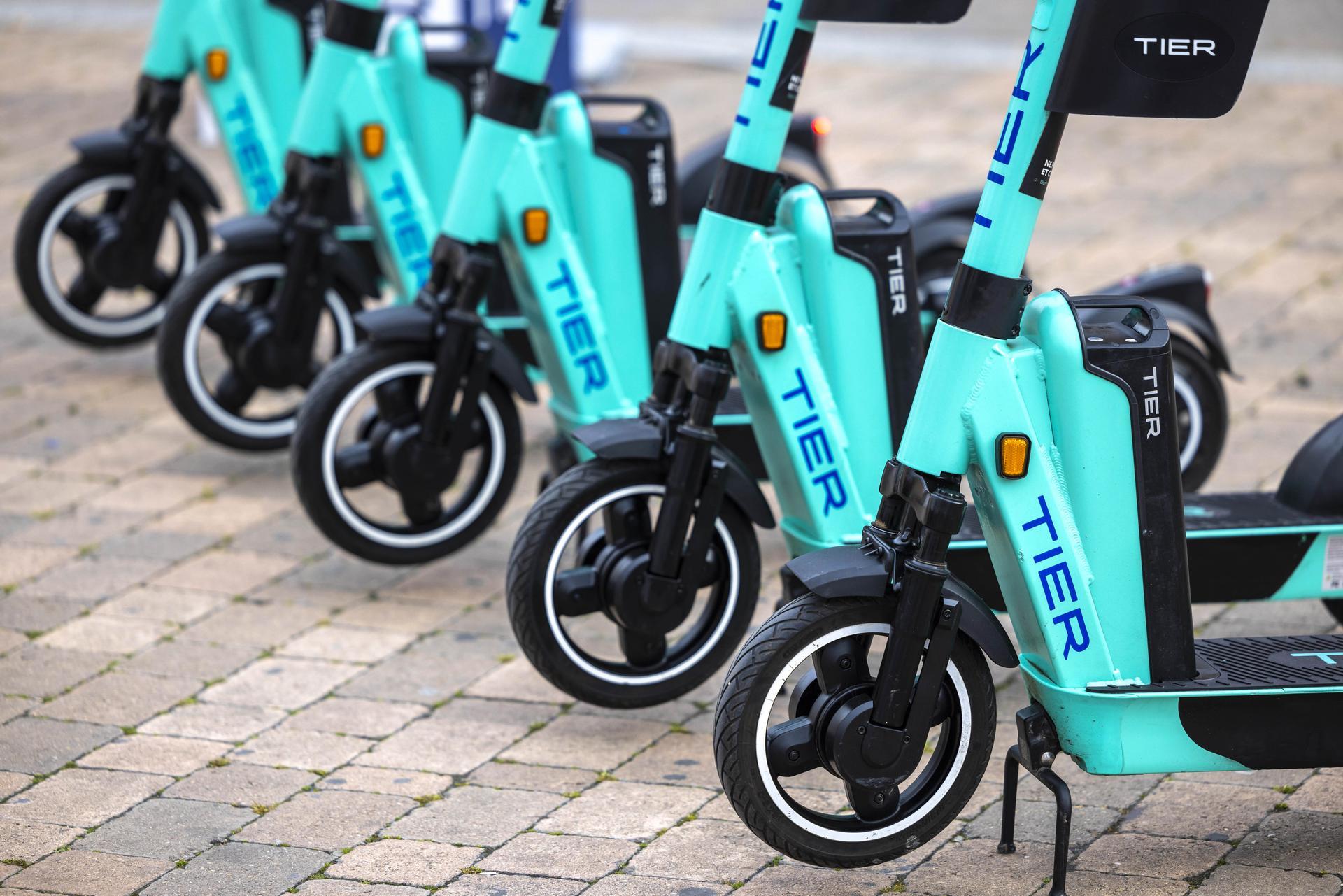 Head of Public Policy for Northern Europe, Benjamin Bell, on TIER's latest scooter model winning approval from the UK Department for Transport (DfT) and why it is the safe, sustainable choice for riders and cities.
We were thrilled to gain formal approval last month from DfT for our latest swappable-battery e-scooter model. While on the one hand a necessary tick in the box for local rollout, it represents more than that for our continued growth across Europe. With many competitors completing a similar approval process, it is worth saying that not all e-scooters are created equal. So what is it that makes the TIER 3 special?
First and foremost, it is safer by design. We are proud to be the first provider to add an integrated helmet, making safe riding easy and available on every ride. Our front wheel is a game-changing 12 inches high, the largest on the market, and mounted on dual shock absorbers, making for a simpler, smoother ride. We have brakes on both handlebars, not the typical one side, and a drum brake on the motor wheel, giving maximum control to our riders, unlike the 'mudguard' brake designs typical in the sector. You can also plug your phone into our built-in holder - complete with wireless charging - and you are all set for a safe, enjoyable ride with TIER.
Safety is of course paramount, but TIER's experience from serving over 70 European cities has taught us that keeping streets tidy, operating responsibly and being trusted partners to those cities is no less important. So unlike the less stable, single kickstand that is commonplace on other e-scooters and more likely to litter walkways, we have a double kickstand to help e-scooters stay upright when parked. We also have a built-in topple sensor to alert our street team should a scooter fall over. Alongside the leading-edge hardware, our app offers guidance on parking and tutorials on e-scooter etiquette. These are further examples of our efforts to raise standards across the whole industry.
It is not enough to have the safest e-scooters and a highly responsible approach. The footprint you leave matters too. Climate-neutral TIER's commitment to improving the air we breathe is a founding principle. We have pioneered e-scooter swappable batteries, enabling e-scooters to be instantly recharged where parked rather than having to be collected up and driven through a city in polluting vans to a warehouse. TIER's approach means we can reduce the CO2 impact of our operations by up to 90%. Our e-scooters also have an industry-leading lifespan of more than two years, after which they are recycled, reused for spare parts or sold. In other words, we never scrap a scooter - and never will.
Our commitment to improving the customer journey, providing the safest, cleanest ride possible, and innovating for responsible use has been fundamental to TIER's ability to roll out products successfully across nine countries to date. Not to mention central to winning highly competitive tenders in major French cities Paris and Lyon in the past fortnight alone. We can't wait to see our e-scooters at the feet of UK riders soon. If our latest model is already on a different level to what else is out there, we're excited to say that TIER 4, our imminent upgrade, is on a different planet. Watch this space...