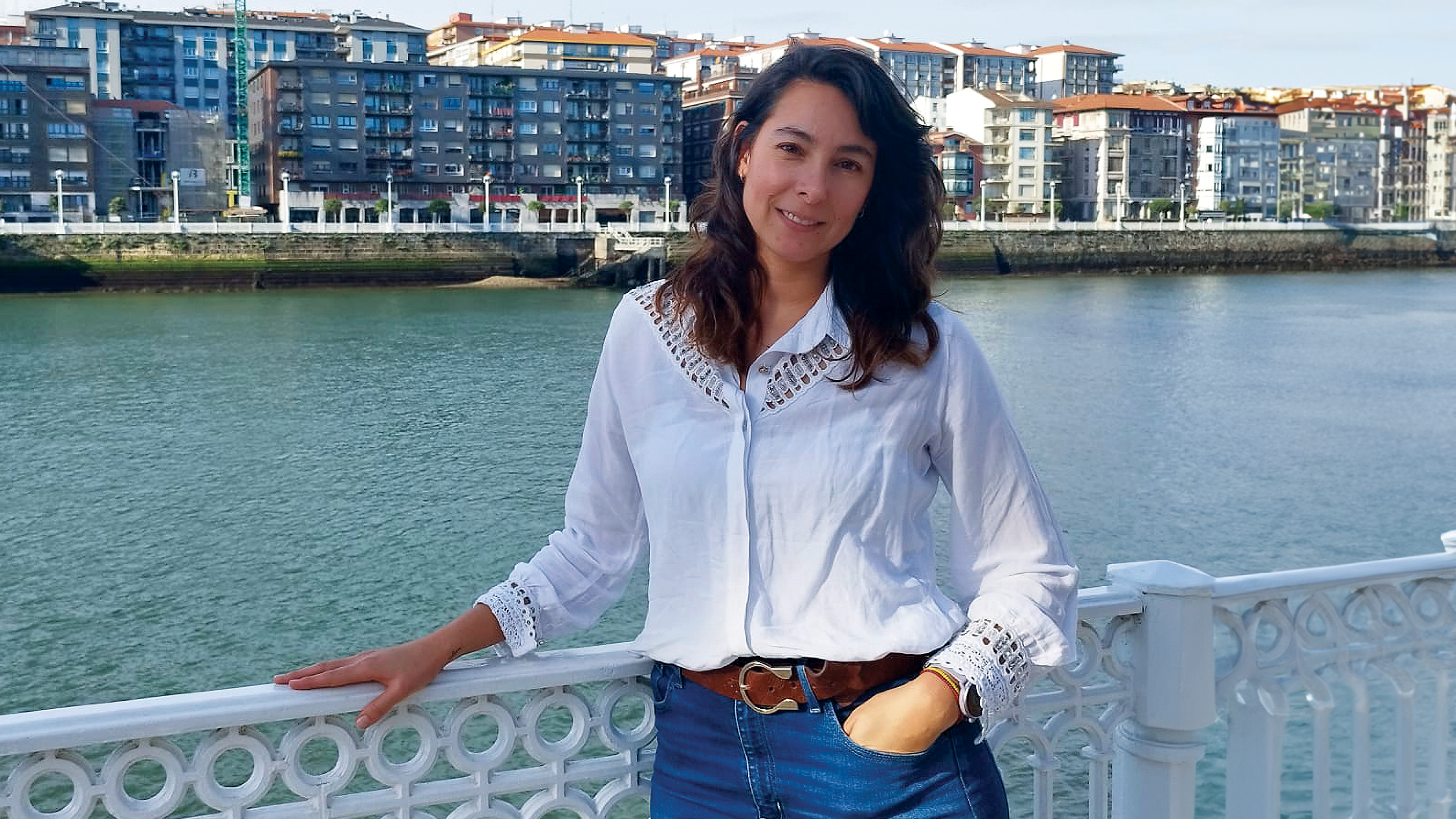 TIER runs on one mission: changing mobility for good 🌍 There are countless of dedicated people from across the globe who contribute to our vision. In the new Inside TIER interview series, we will give you a glimpse into who sits behind our operations and what drives them and their teams.

In this edition, we sit down with Ivy Gómez, Account Lead in the Global Operations team.

TIER: Hi Ivy! Let's start off with you telling us something about yourself that we don't know?

I'm a Colombian living for 7 years in Leipzig, Germany. I came to study for an MBA and decided to try my luck. Before working at nextbike by TIER I worked in different sectors and this somehow pushed me to look for a position where I feel that I am doing something meaningful for society.
Unfortunately, I don't have any hidden talents, but I enjoy sports, reading and cooking very much.
TIER: Tell us a little bit about your role at TIER and what your day to day looks like?
I am part of the Southern & Western Europe region. My role is both to support my colleagues in the region with core issues, as well as to manage the systems and the relationships with clients (public transport authorities, cities) and partners, meaning, depending on the system, to help the partner/client to fulfill their expectations, look for sponsors, marketing campaigns, keep the numbers on track, troubleshooting, extensions among others. One of my biggest systems are Barcelona (AMBici), Bilbaobizi and Bizkaibizi, the last two in the Basque region in Spain.
TIER: What is the best part of working at nextbike by TIER?
The best thing about working at nextbike by TIER is the shared passion with which colleagues work to promote micromobility and its people is what makes it exceptional.
TIER: Our mission is to Change Mobility for Good, which centers around sustainability. What role does that play in your work and life?
In my life it is to be aware of how I live and how I get around, it's something I try to promote among friends and family. It is the world we are leaving to our children!
In my work it is to optimize the systems in such a way that cities and users ask for sustainable cities; where micromobility is a key element of it.
TIER: Which company value has the biggest impact on your team, and how does your team contribute to it?
The corporate value that resonates most with our team is definitely We Care. It is part of the core of our work, we are really focused on changing mobility for good, we care about how we deliver and manage our systems, about the impact we are making and committed to improve every step of the way.
TIER: Tell us something about your first project at nextbike.
I think one of the most challenging has been Barcelona because of its size and complexity, the fact that I have been fully involved after tender win, has enriched my knowledge about the processes, the company, the management with the client, giving me a new appreciation for what all departments have to deliver for a system to become a reality.
TIER: What advice would you give your younger self?
Trust your gut!
TIER: You regularly join the yoga class of Raumwunderyoga just across our Leipzig office. How does yoga help you relax after a busy day and improve your work-life balance?
Yoga gives me peace and centers me. Work-life balance is sometimes complicated, but it's just a reminder that there is always time for everything, you just have to look for it.
TIER: Do you have tips for your colleagues on how to manage family and professional life?
Not really, it is very difficult, especially as a mom, to have a balance and to keep everyone's expectations realistic. Luckily, my job allows me to be flexible and be there for my family and fulfill my responsibilities at work as well.