Laten we samen mobiliteit voorgoed veranderen!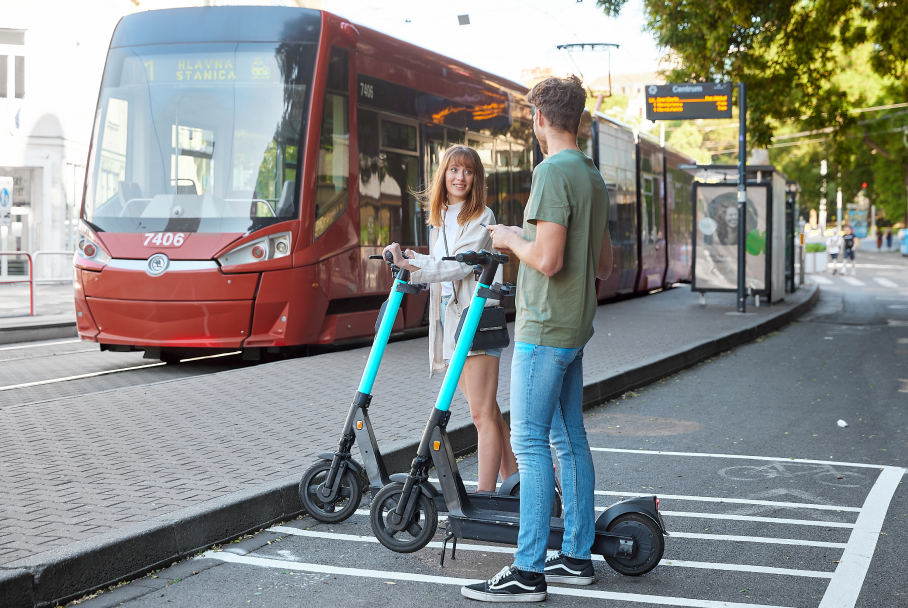 In ons eentje zijn wij niet in staat mobiliteit voorgoed te veranderen.
Daarom vertrouwen we op onze partnerschappen om onze visie van een naadloze en duurzame mobiliteit in onze steden te realiseren.

Samen met openbaarvervoerbedrijven en aanbieders van gedeelde mobiliteit hebben we een gemeenschappelijke missie: een radicaal andere benadering van stedelijk vervoer en onze stedelijke omgeving door toegankelijke en betaalbare mobiliteitsdiensten aan te bieden. Samen willen we een aantrekkelijk alternatief creëren voor privébezit van auto's en zo de vervuiling en verkeersdruk in steden verminderen.

Wat houdt ons partnerschap met ov-bedrijven in?
Exclusieve klantvoordelen

We bieden langdurige TIER-voordelen voor klanten van ov-partners.

Gemeenschappelijke parkeerhubs

Speciale parkeerzones en mobiliteitshubs naast stations van het openbaar vervoer

MaaS-integraties

Met de technische integratie in partnerapps zorgen we voor betere oriëntatiemogelijkheden voor klanten.

Marketingactiviteiten

Gezamenlijke marketingcampagnes en co-branding voor TIER-voertuigen om het partnerschap uit te dragen.

Gecombineerde tickets

In de TIER-app bieden we gecombineerde tickets aan voor TIER-voertuigen en ander vervoer en maken multimodaliteit zo nog aantrekkelijker.

Onderzoek

We initiate cooperative research We initiëren coöperatieve onderzoekspilots om kennis te vergaren over de impact van en mogelijkheden voor micromobiliteit in buitengebieden. to gainknowledge about impact and possibilities of micro mobility in outer regions.
MaaS-partnerschappen
Micromobiliteitsbedrijf met de meeste appintegraties wereldwijd
TIER ondersteunt de doelstelling van steden om veiligere, intelligentere en duurzamere intermodale mobiliteitsnetwerken te ontwerpen door integratie met lokale MaaS-initiatieven. Daarom integreren wij onze voertuigen in bestaande mobiliteitsplatforms via API-integraties.

MaaS-integraties vormen een fundamentele component binnen de TIER-strategie voor een duurzame toekomst. Met ruim 30 actieve integraties wereldwijd is TIER de meest ervaren MaaS-geïntegreerde aanbieder in Europa. Deze ervaring hebben we opgedaan door meer dan 400.000 ritten te faciliteren via MaaS-applicaties van onze partners.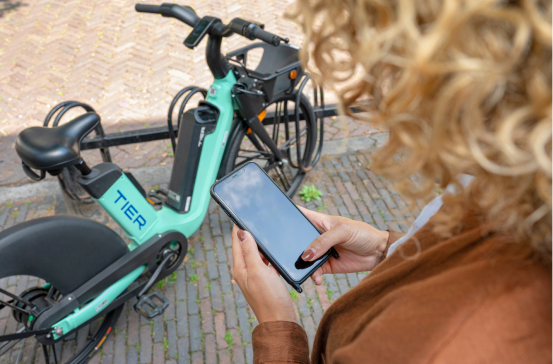 Wie zijn onze partners?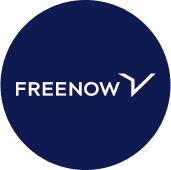 In Duitsland, Frankrijk, het Verenigd Koninkrijk en Polen zijn e-scooters en e-steps van TIER beschikbaar via rechtstreekse boekingen en betalingen in de FREE NOW-app. Dit strategische partnerschap onderstreept bovendien dat beide bedrijven zich sterk inzetten voor duurzaamheid: wij hebben 5.000 e-scooters van FREE NOW overgenomen en na rebranding toegevoegd aan ons eigen aanbod.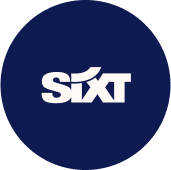 Sinds 2019 zijn de micromobiliteitsdiensten van TIER rechtstreeks te boeken en te betalen via de app van SIXT share. In samenwerking met SIXT bieden we in Duitsland en Frankrijk oplossingen voor gebruikers van deelauto's om de eerste en laatste kilometers te overbruggen. Door onze klanten een gemeenschappelijke dienst voor multimodale mobiliteit aan te bieden zetten we een belangrijke stap richting mobiliteit van de toekomst.
What our partners say…
David Koral - Director New Mobility Partnerships

FREE NOW

"Sustainability and greener travel is at the core of TIER and FREE NOW. We want to empower smarter mobility decisions, help people to move freely and cities to thrive – we are looking forward to making even more of TIER's mobility options available in our app."

Claudia Sagmeister, Project Lead - Multimodal Services

MVG

"Through the joint cooperation with our long-term partner TIER, we can provide our customers a broad mobility offer in Munich. By co-branding TIER's vehicles and integrating them into MVG's apps, we offer a wide range of innovative mobility services."

Florian Petrina, Product Manager - Multimodal Mobilitystad

Stadtwerke Münster

"Following our New Mobility Strategy 2030, we connected our subscriptions with new mobility options to make public transport more attractive. Our reliable partner TIER has the same sustainability targets and is eager to work on local solutions for our city."

Jan Vonlanthen, Project Manager - First Last Mile

SBB

"SBB supports new mobility offers that combine strengths of the railway with the potential of new technologies. TIER is an innovative, public transport-oriented and cooperative partner, connecting mobility at our train stations."

Lorenz Aschauer, Senior Specialist - Integrated Mobility

ÖBB

"TIER has been a reliable and solution-oriented partner, tackling mobility pilot projects with ÖBB 360. Together we were able to introduce integrated mobility solutions in smaller cities and rural regions in Austria."

Sandra Talebian, Partner Manager

Jelbi BVG

"TIER is a 'Berlin plant' like BVG - and a Jelbi partner from the very beginning. Together, we are offering more mobility options in more and more neighborhoods in Berlin - and enabling more people in the growing city to live without their own cars."

Ute Jansen, Mobility Manager

Ruhrbahn

"With TIER, we supplement our mobility range in Essen and Mülheim an der Ruhr and close the gap to micro mobility. To cover the first and last mile with an e-scooter promotes a sustainable mobility mix and strengthens public transport and its partners."

Frédéric Fournet, Head of Business Development and Loyalty

Keolis

"Our partnerships with mobility players ensure that the network is complementary and well-connected to TCL subscribers. TIER contributes perfectly to our strategy of complementary travel to get from home to work or leisure with several alternative modes to the private car."