Accessible transport for necessary journeys in York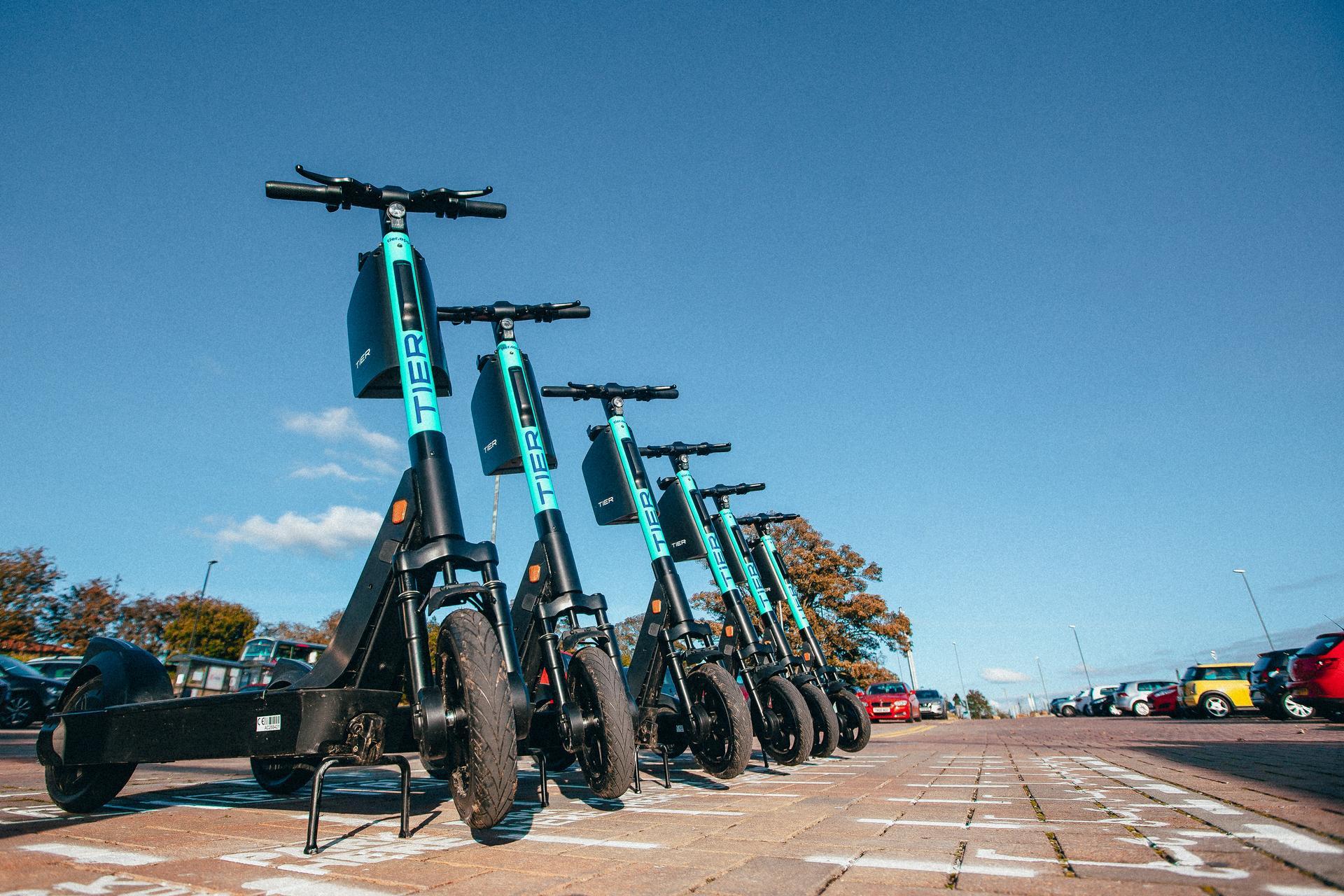 TIER continues to support York residents with an accessible transport solution for necessary journeys during lockdown.
The Department for Transport-approved e-scooter trial has proved popular with York residents since launch in October 2020. You can pick up e-scooters from multiple locations across the city and the number of pick-up points is gradually increasing with expansions into residential areas scheduled for early 2021. In addition to this, TIER will soon be introducing e-bikes to the City - watch this space!
To see where you can pick up an e-scooter, simply download the TIER app on your phone or visit: tier.app/blog. Renting an e-scooter in York will cost riders £1 to unlock the vehicle and 15p per minute travelled. Various packages and monthly subscriptions are also now available.
In light of the recent national Coronavirus lockdown announcement it has been confirmed that e-scooter trials can continue providing socially distanced, green travel during the pandemic. TIER is proud to support key workers during lockdown and has helped over 500 key workers with free rides. Please remember that to minimise the spread of the virus we should all stay at home as much as possible and avoid unnecessary travel. The focus in York is therefore to support residents with an accessible transport solution for necessary journeys.
Mandatory Parking Zones
You must start and end your ride from one of our parking locations. It is not possible to end your ride outside of these zones. It helps reduce street clutter and keeps the City tidy. Parking compliance has been maintained above 99% since we launched in October - thanks for that!
We have parking bays located across the City. You can find our scooters parked on:
Rougier Street
Marygate Car Park
Bootham Row Car Park
York Art Gallery
Castle Car Park
Piccadilly
York Hospital
Middleton's Hotel, Cromwell Road
Lowther Terrace
Millfield Lane
James Street
Micklegate
Tang Hall Library (old)
Kingsway North
We also have parking locations across at both University sites.
York University

East Campus
The Spring Lane Building
Wentworth College
York St John University

Sports Centre
City Residence
Students Union
Haxby Road Campus
If e-scooters are not currently available in your area then please get in touch with TIER at yorksupport@tier.app to help shape the expansion plans!
Understanding our Zones
White Zones: You can ride on these routes. Your speed is limited to 12.5mph and you must take care when sharing the road and cycle paths with other users
Yellow Zones: These are speed reduction zones. We have put these in places like Millennium Bridge and Scarborough Bridge. These are high-density pedestrian areas so please take extra care in our yellow zones
Red Zones: You can't ride in these areas. This includes some popular City Centre routes and the Footstreets.
Key safety user messages
Check out the designated routes on the map in our app and make sure to stay on the routes
Don't drink and ride
Stay off the pavements and be considerate of other route users
One person per scooter
If you don't have your own helmet please wear the foldable helmet found in the SmartBox for your safety
Please make sure you end your ride in one of our designated parking spots - check them out on the app