TIER chosen to operate London e-scooter scheme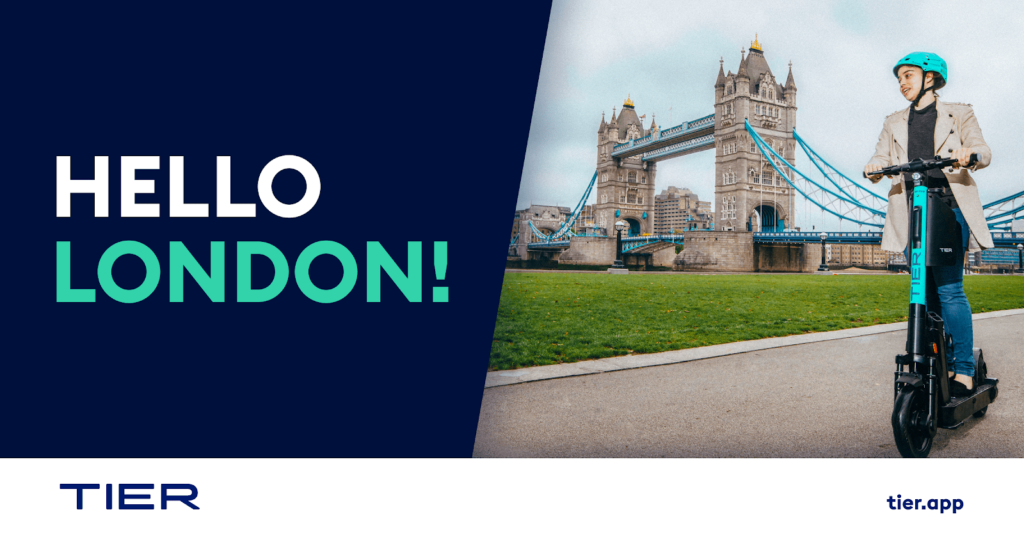 TIER, Europe's largest e-scooter operator, is renowned for its industry-leading approach to safety and high-accuracy parking
The company is also pioneering rider-swappable batteries as part of its unique Energy Network, which will allow Londoners to earn free trips by swapping them at charging stations on the high street
Founded in 2018, profitable since last year, and serving 12 countries and over 100 cities, including Paris, Berlin and Dubai, TIER has been operating in the UK since October 2020
TIER was the first micro-mobility operator to go climate-neutral, and the firm's CEO and co-founder is donating his entire stake in the business to sustainability causes
London, May 18, 2021 – TIER is honoured to have been chosen as one of London's e-scooter operators for a trial which will commence in the capital in early June.
After a competitive and rigorous tender process, Transport for London (TfL) and London Councils selected TIER along with two other operators to introduce shared e-scooters to Londoners. The trial, which has the potential to be the biggest tendered e-scooter scheme in Europe, is part of a wider effort to reduce reliance on private cars and help the capital recover from Covid-19 as safely and sustainably as possible.
TIER is Europe's largest e-scooter operator, serving over 100 cities across 12 countries, and is renowned for its pioneering approach to safety, its ability to ensure orderly parking and its unrivalled sustainability credentials - led by a CEO and co-founder who has donated his entire stake in the business to sustainability causes from which he will not financially benefit.
Lawrence Leuschner, CEO and Co-founder, TIER Mobility, said: "This is a hugely proud moment for TIER and we cannot wait to start working with London, a city famed for transport innovation, from constructing the first underground railway to building the world's first international airport.
"Our e-scooters will not only give Londoners a new, convenient and environmentally-friendly mode of transport, but will bring jobs to the city and a financial boost for the small high-street businesses who choose to house the battery charging pods which make up our unique Energy Network.
"We will be applying all of the experience and knowhow we've gained from other major cities to ensure that TIER's e-scooter scheme in London is a success, not just for riders but for other road users and communities at large."
A safer experience. TIER e-scooters come with various industry-leading safety features which minimise the risks to riders and the public, including indicator lights, shock absorbers and the largest front wheel in the market. They also have triple brakes and a double kickstand which see TIER lead the sector when it comes to stopping-distance and wind topple tests.
High-accuracy parking. TIER has the world's most accurate e-scooter parking system thanks to its partnership with next-generation mapping company Fantasmo and can validate riders' parking within 20cm. This technology directly addresses the concerns of vulnerable road users and will ensure that TIER e-scooters are always parked in orderly fashion in London.
Sustainable to the core. TIER's vehicles also come with ground-breaking rider-swappable batteries that enable​ ​riders to exchange batteries​ at charging stations hosted in local businesses across London, allowing them to earn free trips in the process. This model not only benefits riders but the city as a whole, as it removes the need to collect and transport e-scooters to a warehouse for charging, reducing congestion.
Businesses which house charging stations will also benefit from increased footfall, enjoying a revenue boost amounting to approximately £16,650 a year - a valuable lift for local shops and cafes trying to recover from the pandemic. TIER plans to install hundreds of charging pods across London, meaning the upside for businesses in the capital could reach several million pounds.
The company knows what it takes to operate e-scooter trials in global cities, running large operations in Paris, Berlin, Oslo and Dubai. While founded in Berlin, TIER is co-headquartered in London, with a team of over 40, including its CFO and COO based in the capital. The company also relies on British technology to power its e-vehicles, with the hardware for its TIER Energy Network manufactured in Oxfordshire. The strength of the firm's business model has allowed it to maintain operations and continue expanding throughout lockdown.
Founded in 2018, TIER was the first e-scooter operator in the world to become climate-neutral and its sustainable approach also applies to its business model, with the company reaching profitability in June 2020, shortly before securing a $250 million Series C fundraising.


+++ENDS+++



About TIER Mobility
TIER Mobility is Europe's leading shared micro-mobility provider, with a mission to Change Mobility for Good. By providing people with a range of shared, light electric vehicles, from e-scooters to e-bikes and e-mopeds, powered by a proprietary Energy Network, TIER helps cities reduce their dependence on cars. Founded in 2018 by Lawrence Leuschner, Matthias Laug and Julian Blessin, TIER is headquartered in Berlin and currently operates in 150+ cities across 16 countries in Europe and the Middle East. With a focus on providing the safest, most equitable and most sustainable mobility solution, TIER has been climate neutral since 2020.
TIER's investors include SoftBank Vision Fund 2, Mubadala Capital, Northzone, Goodwater Capital and White Star Capital. For more information, please visit tier.app.
Media Contact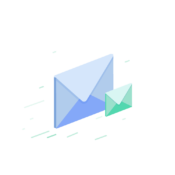 Press department
TIER Mobility