New cooperation to reduce alcohol on the road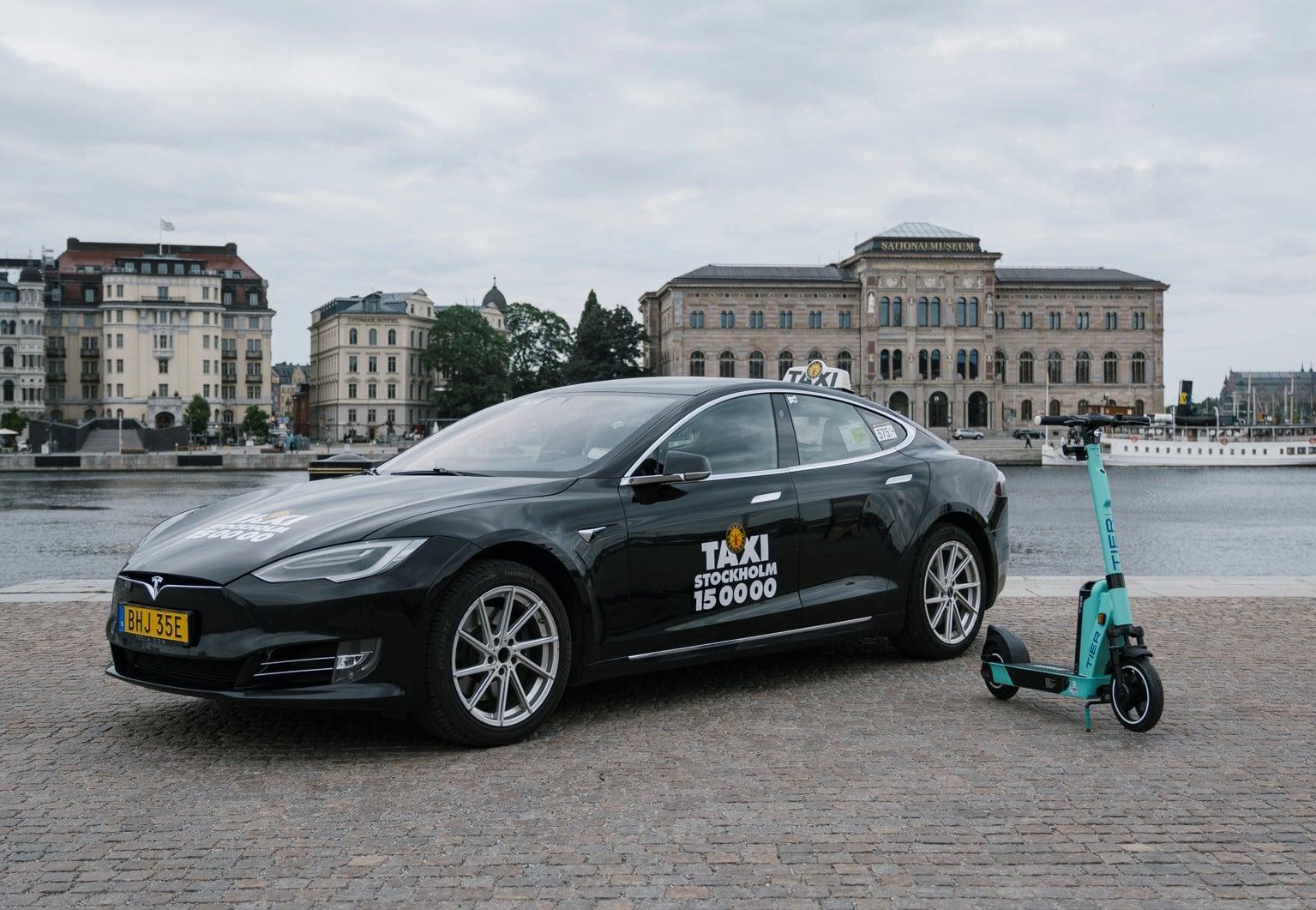 TIER Mobility and Taxi Stockholm are entering into a unique partnership to reduce alcohol in traffic. Drivers who have drunk alcohol will be offered taxis. The common goal is a Stockholm where road users make smarter choices and contribute to a more sustainable lifestyle.
For us, this cooperation is fully in line with our vision to contribute to innovative mobility solutions that facilitate a more sustainable lifestyle and existence for Stockholmers. For this, TIER Mobility is the obvious partner, not least because we also share the view on safe working conditions and the importance of cooperation between different mobility actors as a success factor for sustainable mobility in modern cities, says Malin Novak Eriksson, Sales and Marketing Manager, Taxi Stockholm.
With a new feature, TIER Mobility and Taxi Stockholm want to make a difference based on their means of transport, asking all active users between 10pm and 5am, Thursday to Sunday if they have been drinking alcohol - if "yes", they will therefore be directed to Taxi Stockholm and clearly instructed not to take a TIER home.
We are very pleased to start this cooperation with Taxi Stockholm. They are Stockholm's leading taxi service provider who also work systematically with road safety and sustainability. Together we have developed a long-term solution that will encourage users to travel more safely and responsibly in the evenings and on weekends by allowing them to easily book a taxi directly through the TIER app. The feature will make it easier to make the right choice and thus choose a taxi as a safer option to get home. We don't want to see someone who is drunk getting home on an electric park bike," says August Svedenstedt, Head of Sweden, TIER Mobility.
Almost all road users in Sweden believe that alcohol, drugs and traffic do not go together. Yet thousands of impaired drivers drive on our roads every day, regardless of traffic type. They are not only putting themselves at risk and endangering their lives, but also everyone around them. More than one in three young drivers killed on the road today has alcohol in their system.
The safety of users, other road users and the public is our top priority and we are constantly striving to develop new solutions that contribute to better road safety. We use our experience and knowledge from 115 cities and 13 countries from Europe to the Middle East where we are part of the positive trend to drive the green transformation of our cities in a traffic-safe way," says August Svedenstedt, Head of Sweden, TIER Mobility.
The solution presented now should be seen as a first step in a long-term cooperation. The companies want to jointly expand mobility in the city and increase the sustainability of short trips. This requires smart solutions between different modes of transport, so-called combined trips. In the long run, Taxi Stockholm customers will be offered to take a TIER for shorter trips to reduce congestion and environmental impact in the long run for a greener and more sustainable Stockholm where shared mobility is in focus.
People want to make fair, safe and sustainable choices. Through our collaboration with TIER Mobility, we want to make it even easier to make those choices on a daily basis," says Malin Novak Eriksson, Sales and Marketing Manager, Taxi Stockholm.