We're giving our e-scooters new 'brains' to ensure we keep leading the industry in safety and compliance
August 16, 2022
By Eryk Sokolowski, Head of Vehicle and IOT Programs, TIER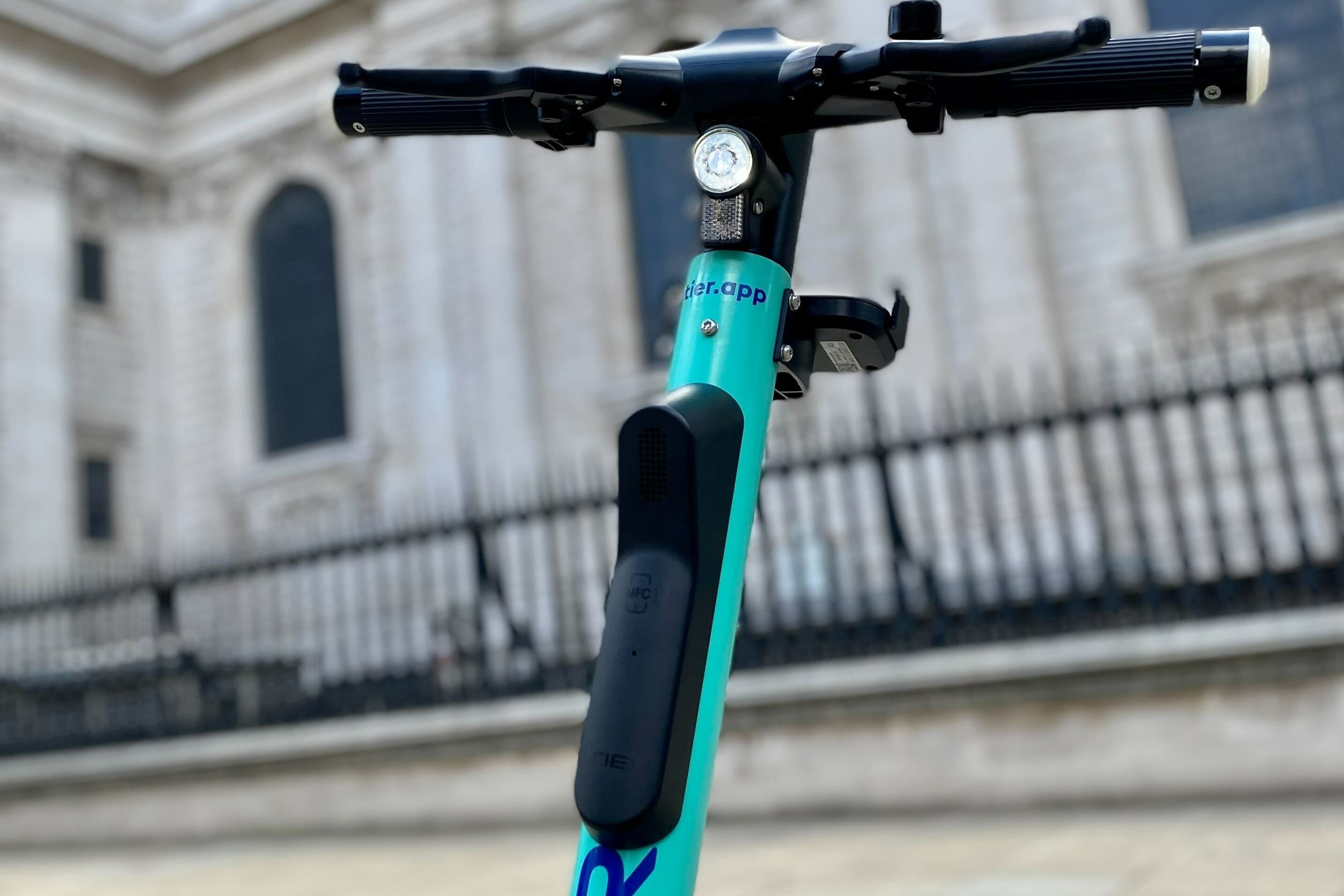 At TIER, we're proud to be at the forefront of transport innovation as we work towards our mission of transforming the way people move around towns and cities.
As part of that mission to incentivise a fundamental change in travel habits, we're always looking for ways to improve the rider experience, and to support the highest levels of safety and sustainability within the markets in which we operate around the world. Staying at the cutting edge of new technologies and ideas is crucial to delivering on that aim.
Developing an upgraded e-scooter 'brain'
We are thrilled that after months of hard work 15 e-scooters have been deployed in London with an upgraded e-scooter 'brain', with more on the way. This technology has been developed in-house by TIER to deliver improved vehicle positioning, geo-fencing and connectivity.
The new features of our e-scooter brains include sensors, stronger processing power and 4G capability. This technology, dubbed 'Parrot', will be trialled first in London, with further trials taking place in Norway and France in the coming months.
It admittedly all sounds rather technical - so what does it actually mean for riders?
Ensuring safe e-scooter use
Our main goal when developing this tech was to increase vehicle positioning and parking accuracy, and to tackle issues like drunk or unsafe riding.
The new brains do that in a few ways. Firstly, the technology reduces vehicle reaction times to geo-fenced zones and makes them more precise. That means vehicles are not only more responsive to the invisible barriers that exist where they should not be used or parked, with less of a lag, but also they will not falsely trigger when you are riding on the edge of a zone. Higher accuracy will enable a much smoother parking experience for the rider. It will also help bring order to city streets and protect vulnerable road users including visually impaired people, by addressing challenges such as irresponsible sidewalk or pavement riding and stopping vehicles from parking in no-go areas.
This is just the latest in our efforts to ensure we are leading the way in parking accuracy, and follows our acquisition earlier this year of Fantasmo, a US-based technology company. Fantasmo has already earned a world-class reputation with its Camera Positioning System - a new positioning technology that is ten times more accurate than GPS and can validate e-scooter parking within 20cm or less.
Utilising ride data to improve operational efficiency
We are also introducing edge processing to our e-scooters as part of this trial, which enables vast amounts of information and data about rides to be analysed on each individual vehicle. Edge processing is a type of computing that means data can be processed at the source, rather than remotely in the cloud, reducing both the response times and our bills because we don't have to transmit as much data over a mobile connection.
Being able to have access to data from all the sensors on the scooter will allow us to predictively detect maintenance issues, for example, when an individual e-scooter has a faulty tyre or another issue so we can get it fixed before a customer rides that e-scooter again.
We can also use the improved definition of vehicle data to tackle drink riding by analysing rider behaviour, using Machine Learning and Artificial Intelligence algorithms to eventually recognise the likelihood of unsafe rider behaviours, identify any problem areas, and to take steps to reduce the behaviour from occurring.
Taken together, both of these developments will ultimately lead to safer journeys for both riders and other road users.
Another key benefit of introducing this platform is that we can react quickly to changing regulatory environments and requests from local authorities, as we can build, deploy, and update our own edge applications so our vehicles can evolve with the market.
Trialling the new technology in London
The trial will collect data from across Europe ahead of full roll-out in 2023, and the new technology will eventually be fitted to TIER's entire existing e-scooter fleet, extending the life of our vehicles and improving the rider experience in every country and city in which you find us.
'Parrot' is just the latest example of our work to innovate to make micro-mobility more compliant and safer for all road users.
We're committed to setting the bar high for safety in the micro-mobility industry, and we'll keep pioneering in this space until we achieve our goal - mass adoption of safe, sustainable transport to bring down emissions and transform our cities.