TIER talks MaaS – The way forward for successful MaaS platforms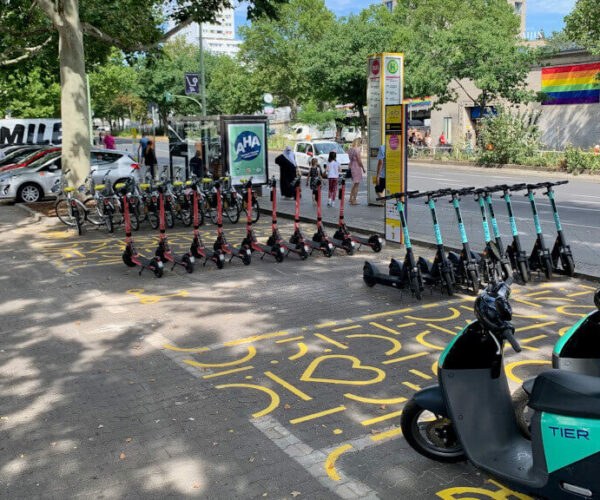 Our mission to Change Mobility for Good and offer the most accessible and sustainable mobility service is one that no single organisation can achieve alone. It's our vision to create a better-connected tomorrow and change the mobility sector by not only offering safe and sustainable e-mobility, but also by helping to connect sustainable micro-mobility with public transport and integrating into existing and future MaaS solutions. Platforms that integrate end-to-end trip planning, booking, electronic ticketing, and payment services across all modes of sustainable urban transport - public or private - thereby making them easier to access, more affordable and more comfortable than owning a private car.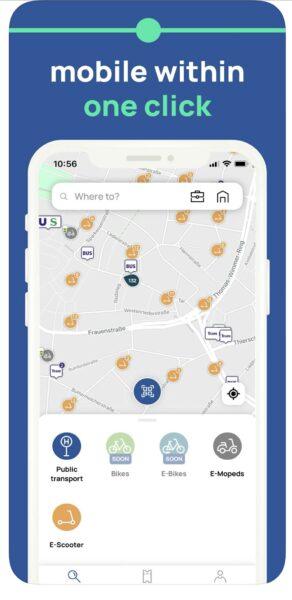 Finding the right stakeholder setup for MaaS projects
MaaS projects need an effective stakeholder setup with clear responsibilities. The multiple parties involved from the public and private sector need to play out their individual strengths to create a more seamlessly connected and sustainable urban mobility network.

To us, MaaS projects can be compared to symphony orchestras. Let's have a look at the different parties involved in MaaS and their specific responsibilities.
The conductor: Public Transport Authorities, Cities, and Private MaaS Operators
Like in every successful orchestra, MaaS projects need a conductor leading the ensemble. We see PTAs and Cities as natural conductors of MaaS solutions, as they take urban and municipal objectives into account and set the tone for the local mobility strategy. Their responsibilities include:
Holistic and coordinated management of the MaaS project
Negotiation, contract creation and direct collaboration with all relevant MSPs
Launch and promotion of the MaaS solution to ensure high adoption
Further development of the MaaS solution in close collaboration with platform operator and MSPs (e.g. mobility stations, price bundles)
"We see ourselves as the major provider of mobility in Munich. Living up to this pledge we had to come up with a fast MaaS solution in order to initiate a change in Munich's mobility landscape and offer innovative and sustainable products to our customers", says Claudia Sagmeister, Project Manager at MVG, who underlines MVG's responsibility to drive change and innovation in Munich's mobility landscape. The same applies to BVG who, next to their MaaS application "Jelbi", also implemented physical mobility stations in Berlin to connect mobility modes and enable MaaS on the operational level.
However, private operators like FreeNow, Whim or Google are gaining ground by offering their MaaS solutions in various cities and expanding their mobility offer by implementing multiple mobility providers and public transport features such as routing and ticketing. Compared to public institutions, they have on the one hand the necessary in-house resources to develop and adapt their MaaS solutions faster and on the other hand they benefit from an existing significant user base that helps gaining market share quickly. The future will show to what extent private operators or PTAs are better equipped to take over the role of the conductor.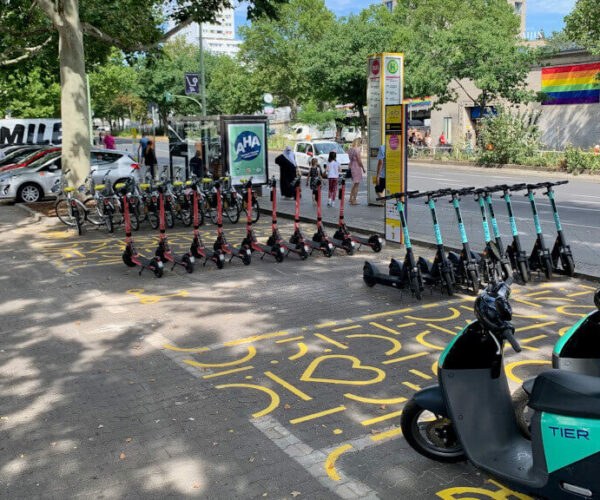 On top of that, our experience from different projects shows that the success of MaaS also highly depends on the physical infrastructure. This is why cities should be actively involved in all stages of the MaaS project to support the authorization and implementation of supporting infrastructure (e.g. setting the foundation for mobility stations, bike lanes, traffic restrained areas and more).
The concertmaster: Platform Operator
The concertmaster plays a critical role by harmonizing the whole orchestra and making sure every instrument plays out its strength. For MaaS, this role is filled by the platform operator, whose responsibilities can be summarized as follows:
Implementation and operation of the MaaS platform
Integration of mobility services from MSPs and PTAs
Maintenance and further development of the platform, introduction of new products (e.g. bundles, corporate mobility)
Next to being the MaaS conductor, PTAs often don't have the resources to build scalable platforms. Therefore, we increasingly see them collaborating with experienced software providers like Trafi to develop their MaaS solutions. The "build or buy" decision depends on various criteria: Technical maturity of the own digital infrastructure (e.g. ticketing, routing), human and financial resources and time to market. Both BVG and MVG quickly understood that building a MaaS platform from scratch requires a lot of human capital and time. As speed was crucial and technical resources were limited, they decided on the buy option and cooperated with Trafi. "In order to bring R&D projects to market quickly and gain valuable experience, a cooperation with experienced partners like Trafi was the right first step", remembers Sandra Talebian, Partner Manager at BVG for Jelbi. However, they also emphasize that the time and coordination effort from the PTA side should not be overlooked: "We clearly underestimated the legal complexity which accrues out of the reconciliation with various stakeholders from different industries. Furthermore, as a public entity we have to guarantee a high level of data security and protection which requires an extensive amount of legal capacity", says Claudia Sagmeister. Fully integrated MaaS projects should therefore be carefully examined in advance in terms of required capacity. During the entire implementation process, a close alignment between the platform provider and the PTA is crucial to meet the agreed requirements: "In every MaaS project we are in close collaboration with the city and the public transport authority to align on the urban development and sustainability goals", says Christof Schminke, Managing Director Commercial at Trafi. In terms of collaboration with the city and the PTA, Christof has a second important piece of advice: "We have to treat MaaS as a tangible product, rather than viewing it as a project. While it's understandable that cities would often like to "test out" a MaaS solution before really launching their own, the benefits of MaaS only start to show themselves in the long-term. By thinking of MaaS as an experiment, cities risk underestimating how many resources are needed to launch their MaaS networks which can lead to disappointment when a lean, short-term test phase doesn't deliver results."
The Musicians: Micro-mobility, Public Transport & other Mobility Services
There is no great performance of a complex piece without talented musicians. Each musician has his own area of expertise and a defined role. For MaaS, this relates to multiple MSPs playing out their strengths to offer mobility for diverse use cases and thus turning MaaS into an attractive alternative to the private car. Public transport - setting the rhythm in our orchestra - serves as the backbone of MaaS, whereas micro-mobility provides the melodic elements needed to get users truly excited. The key responsibilities for MSPs such as car-sharing, ride-hailing or micro-mobility are:
Ensure a seamless MaaS implementation process by supporting with technical, legal and operational issues
Ensure high availability of mobility services at all times
Serve outskirts and urban areas that are underserved by public transport
Micro-mobility plays a vital role as it provides crucial first and last mile solutions to make MaaS more accessible, to feed public transport services and moreover to increase the overall adoption of MaaS. "There wouldn't be an attractive MaaS platform without an experienced micro-mobility provider offering a large fleet. Micro-mobility and public transport services are complementing each other quite effectively in MaaS solutions", stated Claudia Sagmeister from MVG.
MaaS solutions need to offer a broad variety of mobility services to suit the uncountable use cases urban citizens have each and every day. However, most MaaS orchestras today don't provide enough musicians to form a well balanced orchestra. The reluctance from some MSPs and the lack of capacity to integrate their services via API is a challenge that remains to be solved. This is why we at TIER encourage all mobility providers to make this effort and collaborate in order to bring MaaS to the next level.
Overall, we at TIER have made good experience with the stakeholder setup described above, as it ensures both a quick time to market and the consideration of public development and sustainability goals. Nevertheless, the time-consuming project management and high legal efforts on the PTA side call for an experienced and dedicated project team to ensure a professional implementation. Considering this, PTAs and cities should see MaaS as a long-term project rather than a short-term experiment. Last but not least, we also need to talk about the most important stakeholder in the MaaS concert: the audience, in this case our end user, whom we have to offer seamless and sustainable mobility services. Our next "TIER talks MaaS" article will thus be dedicated to the requirements for scaling up MaaS in order to become an attractive mass product for the end user. In this regard we will also take a closer look at the impact assessment of MaaS. Stay tuned for more!