Inside TIER: Meet Emilia, our Social Media Specialist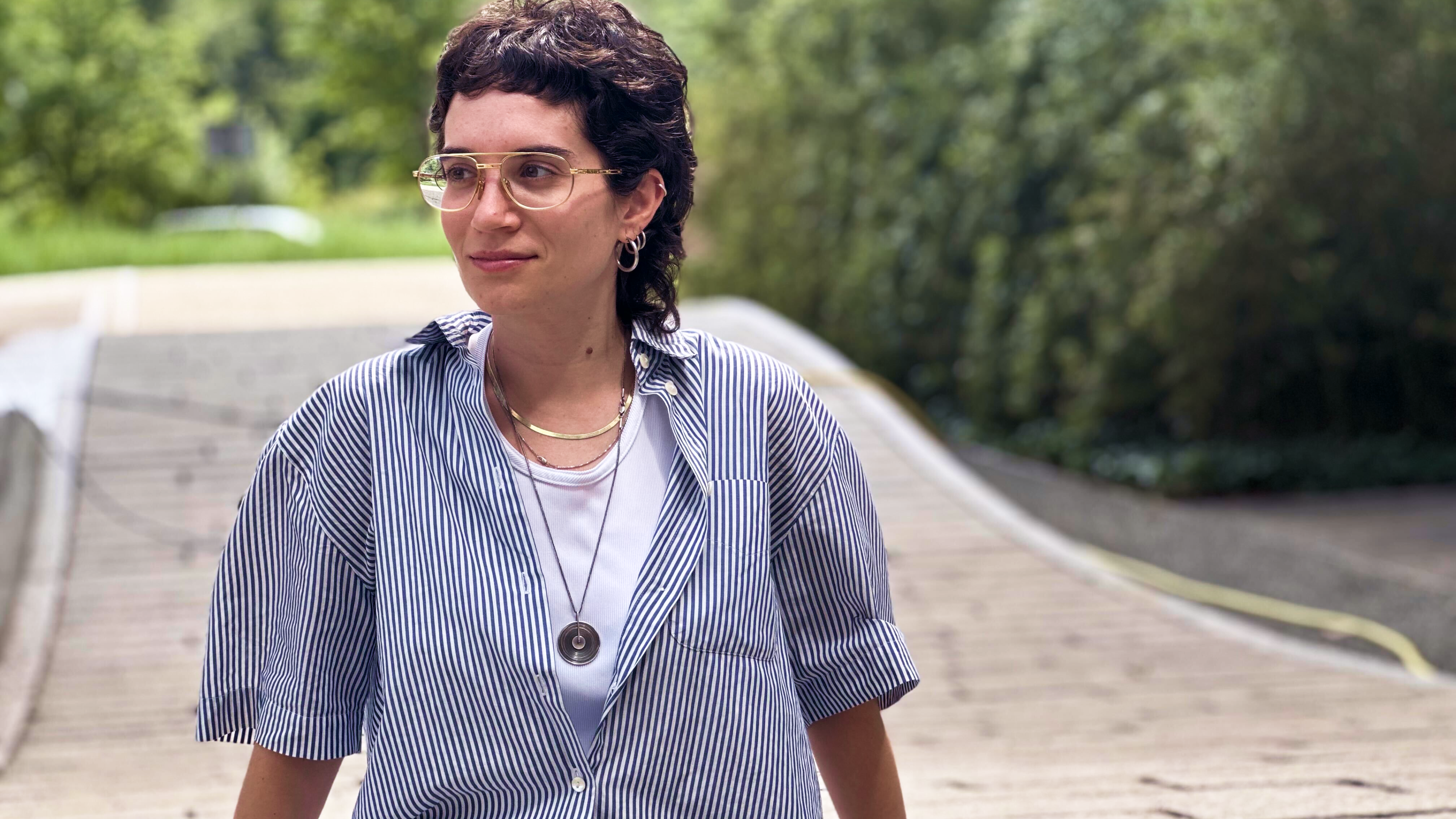 TIER runs on one mission: changing mobility for good 🌍 There are countless of dedicated people from across the globe who contribute to our vision. In the new Inside TIER interview series, we will give you a glimpse into who sits behind our operations and what drives them and their teams.
In this edition, we sit down with Emilia from the Marketing team.
TIER: Hi Emilia! Let's start off with you telling us something about yourself that we don't know?
There are so many things that you probably don't know about myself besides the fact that I'm the Social Media Specialist at TIER :)
I'm a DJ and music selector, a feminist and advocate for FLINTA - female, lesbians, inter, non-binary, trans, agender - rights. I founded a female music collective in Sicily, the italian region I come from, that is actively involved in raising awareness and filling the gender gap in the music industry. As a southern italian, food is also one of my biggest passions. If you ever find yourself in Berlin, give me a shout for a delicious meal.
TIER: Tell us a little bit about your role at TIER and what your day to day looks like?
As Social Media Specialist, I'm responsible for all the TIER's social media channels. My job is quite operational on a daily basis, as I need to stay on top of the scheduling and posting, community management.
Besides the operational work, I'm also responsible for the social media strategy, which is very closely related and linked to the marketing strategy. I'm also in contact with different stakeholders across the company. In a nutshell, I gather inputs, requirements and information from several departments and try to turn them into social media appealing, creative and trending content pieces.
TIER: What is the best part of working at TIER?
The flexibility, the opportunity to experiment and challenge yourself. I also appreciate the fact that you can easily reach out to anyone across the company just for asking a quick question or a small piece of information. Everyone knows that lending a hand is important.
TIER: Our mission is to Change Mobility for Good, which centers around sustainability. What role does that play in your work and life?
My job consists of showing people how they can integrate an alternative and more sustainable mode of transportations in their everyday lives using the language of social media, which is entertaining, fun and engaging. With social media, I try to educate and empower our users to make the best out of their experience.
Sustainability plays a quite important role in my life, especially in what concerns conscious consumption - for instance buying fair and seasonal food, saving energy, avoiding plastic, choosing second hand and vintage over fast fashion.
TIER: Which company value has the biggest impact on your team, and how does your team contribute to it?
The first one that pops up in my head is "We Play". I think marketing and social media are very creative fields that need a lot of effort in order to come up with creative and engaging concepts that meet the business needs. If you take yourself too seriously, you would never be able to come up with ideas. Any idea is stupid, it just needs to be sharpened - this is a very important learning I got from my experience at TIER.
TIER: What advice would you give your younger self?
It's never too late to do things. Everything takes time and there must be a reason why you made your choices over other ones.
TIER: We're in Pride Month. How do you celebrate pride and what does it mean to you?
Pride for me means showing the world that the LGBTQ+ community needs to tell its own story and culture to the outside world, which means more visibility and inclusivity. Since we're kids, we've been taught that the only way to succeed in life is to belong to standardized requirements - the famous concept of "normality" - and that people can't be themselves in order to preserve those standards. It's now time for outing, it's time to be proud of who you are.
TIER: What can companies do outside of Pride month to support the LGBTQ+ community?
Investing more in LGBTQ+ initiatives, for instance events, panels, discussions that involve people belonging to the community, as well as who we call internally the allies. In my opinion, raising awareness is the first step to start a conversation and spark other people's attention. Unfortunately, we still live in a very uninformed society led by unconscious bias, especially towards our community. The goal shouldn't be hunting the enemy, rather getting people closer to our community.
TIER: It's been an absolute blast chatting with you as part of the Pride celebrations. We really appreciate you being so open and sharing all your awesome experiences.

Want to work with Emilia and the team? Check out our job openings here: https://about.tier.app/jobs