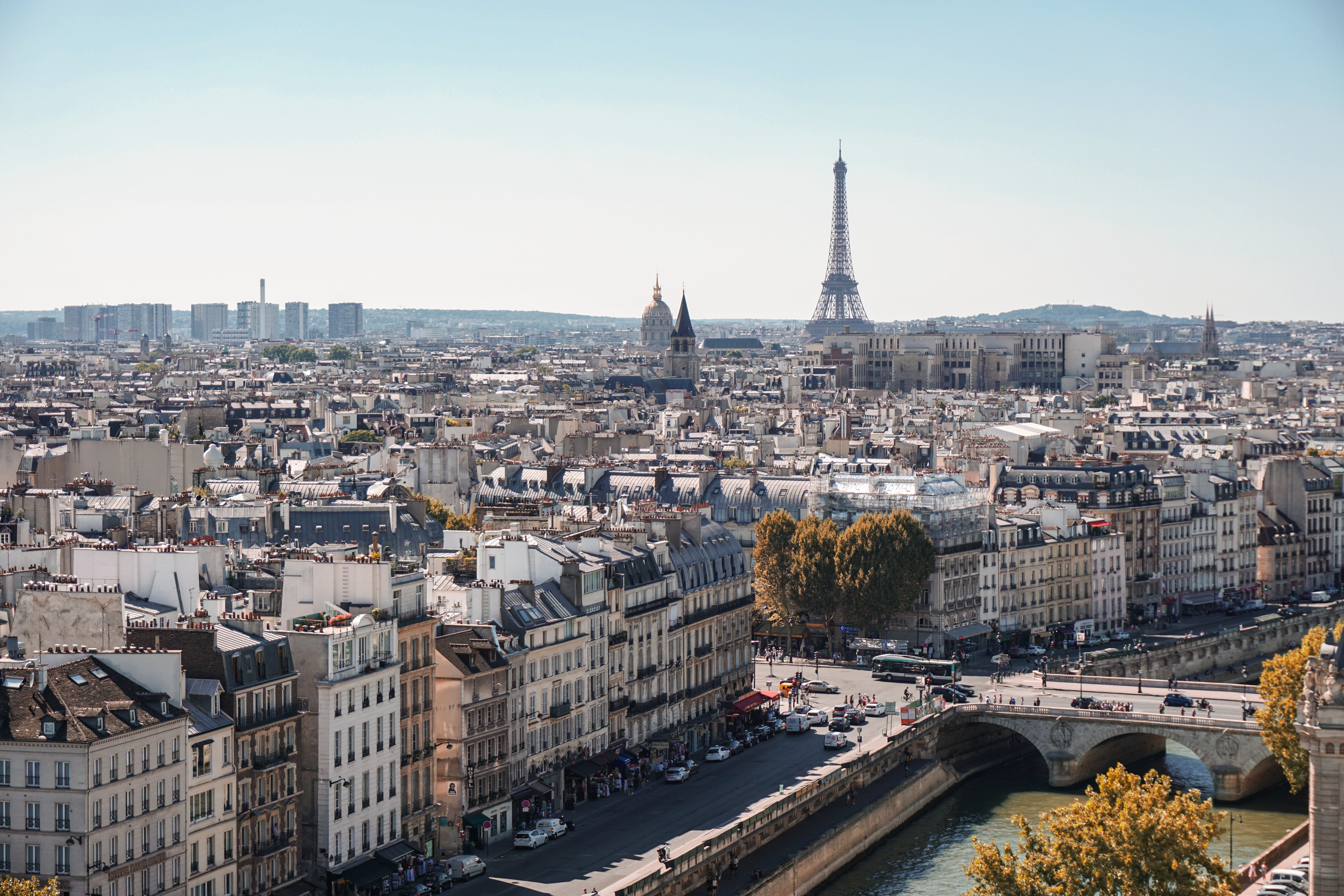 Paris, known for its busy tube stations, taxi system and riverboats on the Seine, is a city striving to improve its green image, with a strong focus on sustainability for the upcoming 2024 Olympic Games and a broader commitment to reduce its carbon footprint by 100% by 2050.
As outlined in the Paris Climate Plan, transport is a huge part of the city's ambitions to achieve climate neutrality, outlining its aspirations to make the city 100% bikeable (or scoot-able), offering more space for pedestrians and reducing the number of cars on the roads.
With the popularity of micro-mobility soaring and 60% of Parisians considering e-scooters part of the modern offer for the city's transport, we look back at TIER's journey in the French capital.
From anarchy to regulation
In 2019 there were 12 companies, including TIER, operating in the city, with approximately 20,000 vehicles on the streets. Without any form of national legislation for e-scooters, there were no dedicated parking spaces, speed limits, and riders drove freely on pavements, putting pedestrians and vulnerable road users at risk.
In June 2019, Mayor Anne Hidalgo introduced a range of restrictions to curb the initial problems residents were facing following the introduction of micro-mobility. These included:

Mandatory parking in designated spots

A top speed of 20km/h with 8km/h in pedestrian-heavy areas

Strict enforcement of €135 fines for pavement-riding
By introducing these regulations, Hidalgo paved the way for the proper integration of micro-mobility into the city's urban transport mix, by clearing e-scooter clutter from pavements and reducing speed limits, protecting both riders and non-riders in Paris streets.

Introducing a tender
As part of Hidalgo's plans to properly regulate micro-mobility in the city and help her fight her battle against cars, the Mayor of Paris introduced a tender process.
Following a seven-month tender process with over 10 applicants, TIER, alongside Lime and Dott, was awarded the tender, a decision based on each operator's approach to environmental responsibility, user safety, scooter maintenance and charging management. The tender includes a two year licence, with each operator allowed to operate 5,000 vehicles in the city.
With e-scooters available in all 20 tightly-packed arrondissements, limiting the number of operators has enabled us to communicate with the city and each other much more easily, allowing all three operators to be transparent, share data, undertake collaborative research, and hold meetings and steering committees with the Paris City Hall and the Direction de la voirie et des déplacements, ultimately helping us to serve the city of Paris in accordance with the needs and wants of its residents.
The 15-minute city
When Anne Hidalgo entered the Paris mayor's office in 2014, she made no secret of her disdain for cars in the city, pedestrianising whole areas (including the right bank of the River Seine) and adding bike lanes where roads for automobiles once lay.
In a city that is regularly subject to dangerous spikes in smog, with rising air pollution concerns, Hidalgo has been working hard to improve green transport options in Paris. As part of her successful re-election campaign in 2020, Hidalgo presented the idea of a '15-minute city', a concept originally developed during the COP21 summit by Professor Carlos Moreno.
The '15-minute city' relies on the idea that communities can live, learn and thrive within a 15-minute radius by foot or bike, replacing the space for cars with space for people. In a 15-minute city, residents have access to safe cycling and micro-mobility networks, well-connected public transport, local health facilities and services, local schools, playgrounds, parks, community gardens and recreational facilities, and affordable housing. Its prime objective is to give the streets back to the people, whilst also focusing on health and wellbeing and environmentally-friendly ways of living. Our data also shows that the average ride of our e-scooters is 2.9km, and e-bikes, 3.7km, demonstrating that TIER riders are already living by this 15-minute rule.
So what does this mean for micro-mobility? E-scooters and e-bikes can widen the limits of the 15-minute city - whilst narrowing the space they take up - only requiring small parking spaces and cycle lanes. And, as part of the focus on health and well-being, using these active transport options means riders can actually get outside and breathe in fresher air.
The city has already witnessed how building resilient infrastructure can encourage citizens to adopt more sustainable forms of active travel when Hidalgo banned cars from the iconic street of Rue de Rivoli. Since May 2020, the road, which stretches from la Bastille to la Concorde, has been reserved for cyclists and pedestrians, allowing locals and tourists alike more room to navigate the city without running into congested traffic jams. And, between now and 2026, Paris will gain 180 kilometres of permanent segregated bike lanes - showing a bikeable, 15 minute city may soon become a reality.
It's clear that integrated micro-mobility can help Paris realise its green ambitions, whilst also supporting people-centred infrastructure that hands control back to its residents - and not to cars and traffic jams.