Populus Partners with Cities and Operators to Measure Carbon Reductions of Micromobility in New European Union-Funded Initiative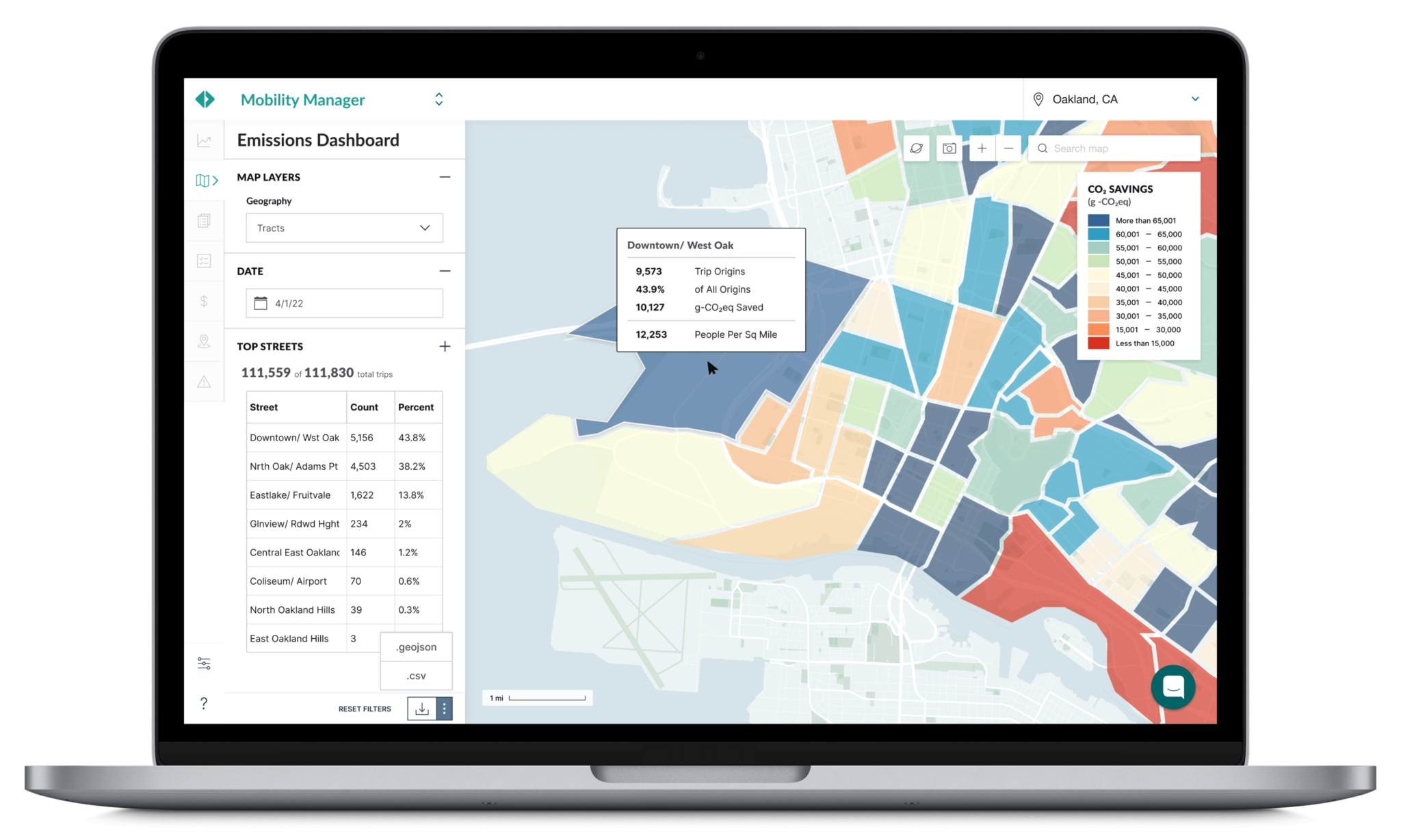 As micromobility continues to expand in Europe, Populus will partner with cities and leading operators, including Bolt, TIER and Voi, to leverage data to measure carbon reductions.
San Francisco, 26 April, 2022 — Populus, the industry-leading platform for cities to manage transportation and mobility services, is excited to announce that it has received a European Union grant to expand its platform to measure the reduction of greenhouse gas emissions from micromobility.
Through this initiative, the Populus team will deliver its Mobility Manager platform to Helsinki, Tallinn, and Stavanger, adding new CO2 emission reduction features for cities to more quickly create policies for and measure impacts of shared mobility services.
Funded by the European Union's AI4Cities project to make Europe's cities more sustainable, Populus is partnering with European-based Nommon, a firm specializing in transportation and traffic analytics. Additional partners include major European micromobility operators Bolt, Tier and Voi, who will provide micromobility data to cities via the Populus Mobility Manager platform.
Populus will work with these strategic partners to leverage big data from micromobility fleets and transportation decision data to measure the impacts of riders switching between different mobility options such as shared micromobility, cars, and transit.
As transportation continues to grow as a leading source of greenhouse gas emissions in cities around the world, policymakers need new innovative solutions to create, communicate, and measure the impacts of new carbon reduction strategies such as introducing and subsidizing shared mobility. This initiative will provide a key data-driven solution for policymakers to measure decisions to more rapidly drive down carbon reductions from the transportation sector.
"Populus' mission is to partner with cities to deliver a safer and more sustainable mobility future. Our platform has helped policymakers around the world leverage the power of data to achieve their goals. We are excited to partner with key mobility operators and cities in Europe to accelerate progress on reducing the carbon emissions of transportation," said Regina Clewlow, CEO of Populus.
"We are very excited for the opportunity to pilot our mobility solution in real conditions. We are confident this partnership with Populus can have an impact on how cities incorporate shared mobility modes into urban mobility planning." Inés Peirats, Transport Product Manager at Nommon.
"At TIER, we believe that our mission extends beyond being a micro-mobility provider. From our data, technology and insights across the globe, we actively want to support cities to become smarter, safer and more sustainable. That's why we are excited to partner with Populus to work together on our mission to Change Mobility for Good", says Pauline Aymonier, Head of Public Policy, Smart & Sustainable City at TIER Mobility.
+++ENDS+++
ABOUT TIER Mobility
TIER Mobility is Europe's leading shared micro-mobility provider, with a mission to Change Mobility for Good. By providing people with a range of shared, light electric vehicles, from e-scooters to e-bikes and e-mopeds, powered by a proprietary Energy Network, TIER helps cities reduce their dependence on cars. Founded in 2018 by Lawrence Leuschner, Matthias Laug and Julian Blessin, TIER is headquartered in Berlin and currently operates in 250+ cities across 22 countries in Europe and the Middle East. With a focus on providing the safest, most equitable and most sustainable mobility solution, TIER has been climate neutral since 2020.
TIER's investors include SoftBank Vision Fund 2, Mubadala Capital, Northzone, Goodwater Capital and White Star Capital. For more information, visit www.tier.app.