E-scooter Safety Board of leading charities and transport experts publishes report calling for higher standards across sector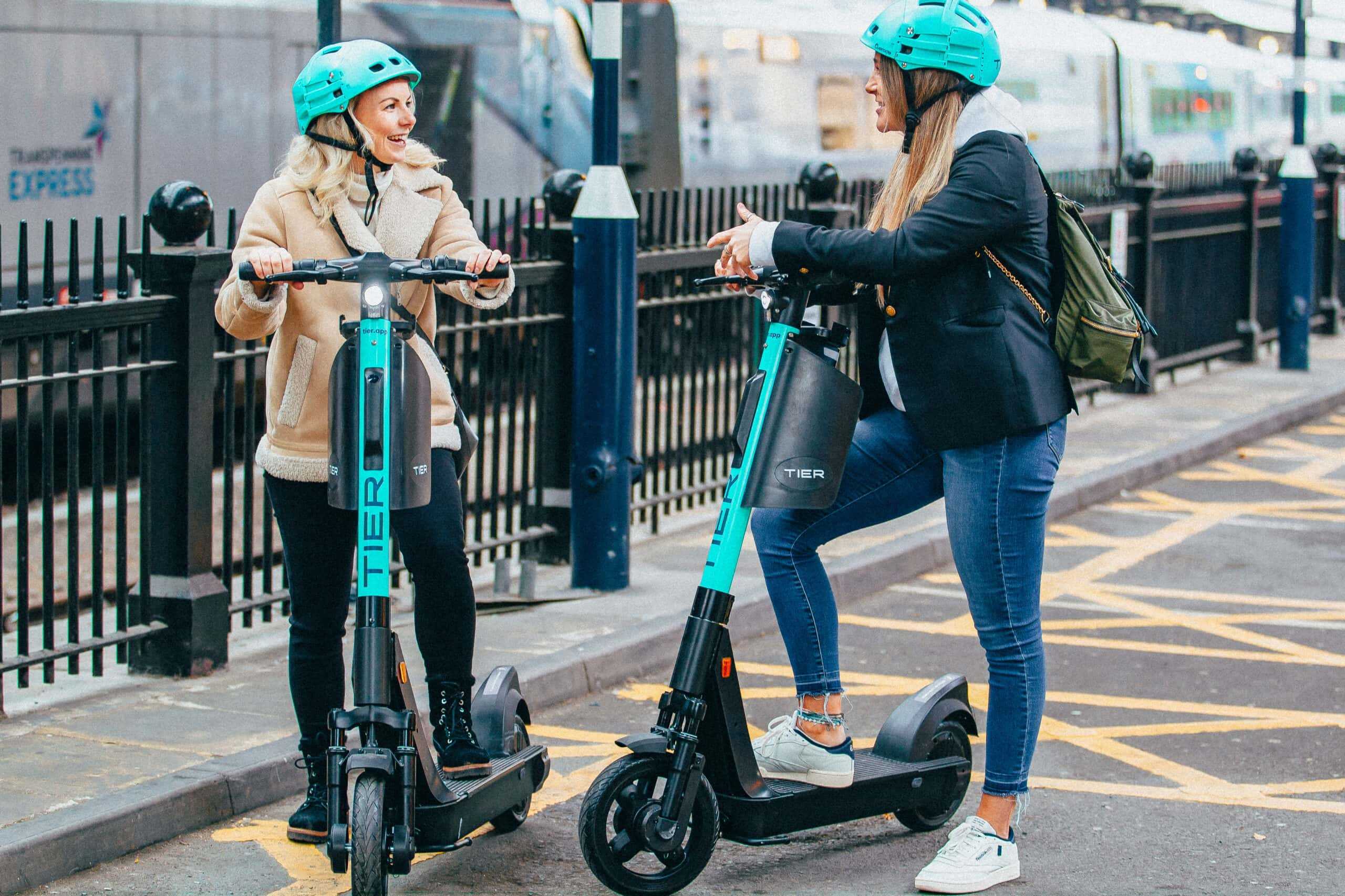 The TIER UK Safety Board produced the recommendations after extensive collaboration with TIER - who have had no accidents in the first six months of UK operations - and through interviews with blind and partially sighted people impacted by e-scooter trials
Recommendations from the report include the mandatory requirement for operators to use more sophisticated parking technology which does not rely solely on GPS, to improve parking accuracy and prevent e-scooters from becoming an obstacle
The Safety Board comprises leadership from PACTS, UCL, Transport for All, and sight loss charities Thomas Pocklington Trust and London Vision
London, June 24, 2021 – An e-scooter safety group of leading charities and transport experts is calling for higher safety standards across the sector to protect pedestrians and improve safety for riders, in a new report published today. The group - the TIER UK Safety Board - produced its inaugural interim report after testing recommendations on the ground with TIER and in consultation with disabled people, including those with sight loss, across the UK.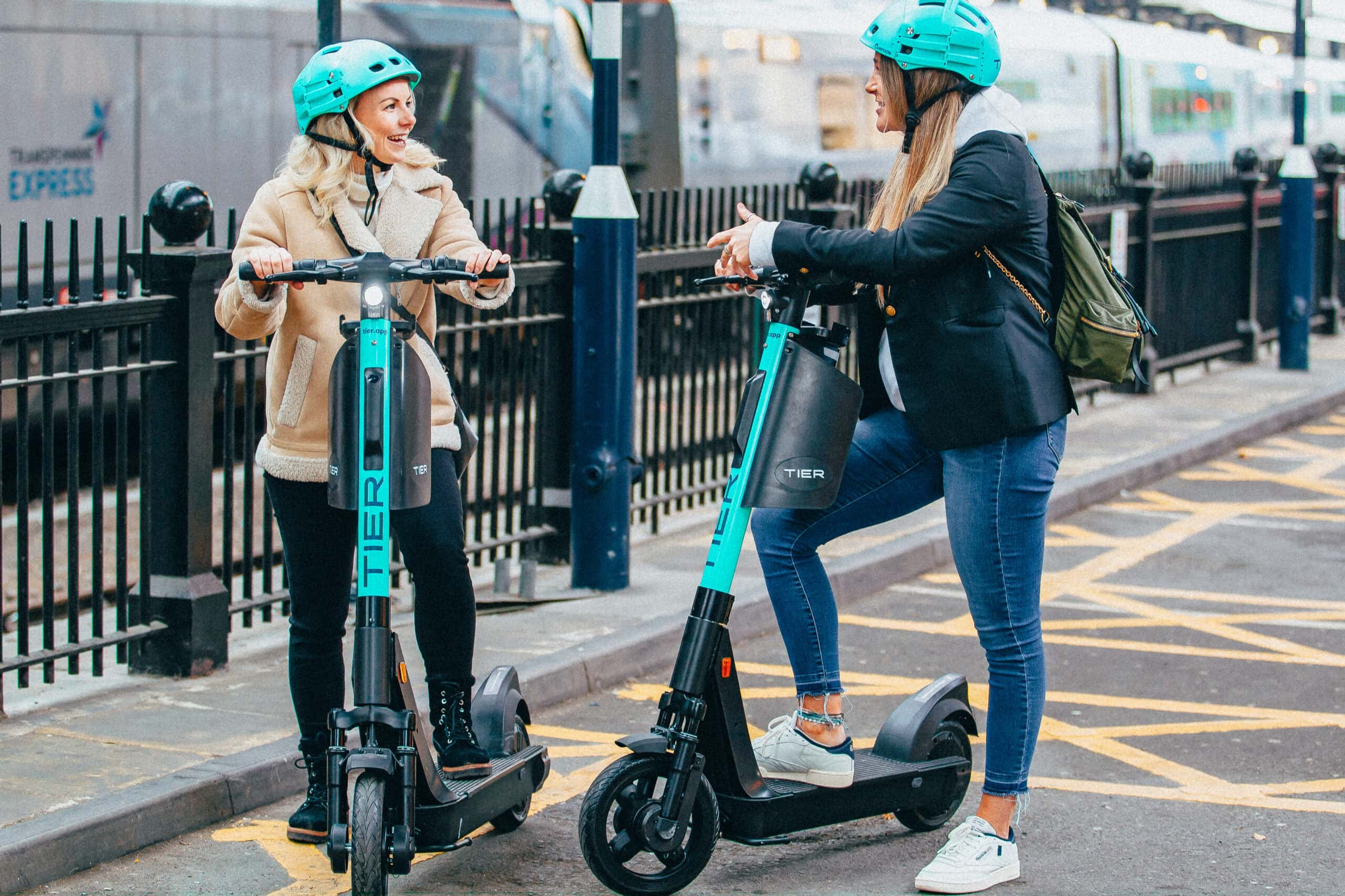 The report makes ten recommendations for the e-scooter sector to follow in order to create a safer environment for pedestrians and road users. Amongst these recommendations are:
The introduction of a 12.5mph speed limit on all e-scooters, including private models
The requirement for operators to implement high-tech parking systems which do not rely solely on GPS, to improve parking accuracy and prevent e-scooters from becoming an obstacle
The mandatory requirement for operators to adopt an acoustic vehicle alert (AVA) that is ethically tested before city deployment and that safely alerts pedestrians to e-scooters on streets
The TIER Safety Board is a body of senior independent experts in road safety, Covid risk, accessibility and sight loss, with members including Kirsty Hoyle, CEO of Transport for All, David Davies, Executive Director of the Parliamentary Advisory Council on Transport Safety (PACTS), and Mike Bell, Senior Manager at Thomas Pocklington Trust (TPT).
To produce the report and recommendations, the Board worked closely with London e-scooter operator TIER, reviewing local operations and examining safety data and practices that contributed to TIER recording zero accidents to customers or pedestrians in the first six months of operating.
In addition, the Board and TIER conducted a nationwide survey of Sight Loss Councils to gain a better understanding of key concerns amongst blind and partially sighted people when it comes to e-scooters. Almost all respondents (96%) were worried about e-scooters being silent and therefore very hard to detect, while three quarters said they feared obstructions from poorly parked e-scooters leading to trips and falls.
Working with TIER, who were the first operator to commit to adding a sound alert to e-scooters, with others operators following their lead, the Safety Board has taken a robust approach to designing an AVA, undertaking research in consultation with leading experts in the field and Sight Loss Councils to create the most effective sound alert possible. Once the Board's AVA has passed a rigorous process of controlled testing to ensure that it can deliver universal benefits to all pedestrians, it will be offered to the wider market for free.
Fred Jones, Chair of the TIER UK Safety Board for E-scooters, said: "For the UK's e-scooter trials to be successful, safety must be the priority. We have listened to the concerns of disabled people, including blind and partially sighted individuals, and worked closely with our Safety Board members to begin shaping standards that can be adopted by the whole industry.
"It is right that e-scooter operators face scrutiny when it comes to issues such as speed and parking, and, working with some of the biggest names in road safety and transport, we hope our recommendations can help to answer some of the major concerns people have. We look forward to working closely with the Safety Board to further these recommendations so that we can create a safer environment for all pedestrians and road users."
Kirsty Hoyle, CEO of Transport for All, said: "Ensuring that all types of transport work for all types of communities is central to our work at Transport for All and it has been great to be part of this team, developing the industry's first fully inclusive safety report. The recommendations put forward are not difficult for operators to implement but will go a long way in instilling confidence into those who are wary of e-scooters entering the transport mix.
"As e-scooter trials expand across the country, it is important that we continue to scrutinise their presence and improve things where necessary."
David Davies, Executive Director, PACTS: "The introduction of e-scooters into the transport mix comes with great opportunities, both in the short term as a Covid-friendly way of travel, and longer-term as a new sustainable form of getting around cities. But like with any new transport method, the safety of users, others on the road and pedestrians must be properly considered and this needs to be a collaborative process with different communities of people.
"I'm very excited about the progress being made by the TIER UK Safety Board report and believe that the inclusive and thoughtful approach we've taken to explore issues around e-scooter safety can play an important role in improving the sector. I hope that other operators will take note of our recommendations and create a safer environment for e-scooters."
About The TIER Safety Board
The TIER Safety Board comprises senior independent experts in road safety, Covid risk, accessibility and sight loss, with leading figures representing the Parliamentary Advisory Council on Transport Safety, UCL Centre for Transport Studies, Transport For All, and London and national sight loss charities. The Board meets quarterly to scrutinise TIER's approach to safety and responsible operations, stress-test the business' planned policies and features, explore best safety practice from other sectors, and advocate for new, industry-wide safety measures to mitigate the risks that e-scooters can pose to cities.
Sitting on the board are:
David Davies, Executive Director of the Parliamentary Advisory Council on Transport Safety (PACTS)
Dr Lena Ciric, Associate Professor, UCL, and expert on COVID-19
Kirsty Hoyle, CEO of leading accessibility body Transport For All
Mike Bell, Senior Manager at Thomas Pocklington Trust (TPT) and Deputy Leader at North Somerset Council
Bhavini Makwana, Engagement Manager at London Vision, Ambassador for Retina UK & Co-Chair for sight loss BAME Committee
The report is available to download in accessible formats, including, easy-read, British Sign Language (BSL), audio format and word.
+++ENDS+++
ABOUT TIER​ M​obility
TIER Mobility is Europe's leading shared micro-mobility provider, with a mission to Change Mobility for Good. By providing people with a range of shared, light electric vehicles, from e-scooters to e-bikes and e-mopeds, powered by a proprietary Energy Network, TIER helps cities reduce their dependence on cars. Founded in 2018 by Lawrence Leuschner, Matthias Laug and Julian Blessin, TIER is headquartered in Berlin and currently operates in 110+ cities across 13 countries in Europe and the Middle East. With a focus on providing the safest, most equitable and most sustainable mobility solution, TIER has been klimaneutral since 2020.
TIER's investors include SoftBank Vision Fund 2, Mubadala Capital, Northzone, Goodwater Capital and White Star Capital. For more information, visit about.tier.app.
Pressekontakt - Press department
TIER Mobility