Inside TIER: Meet Caroline, our Senior Bid Manager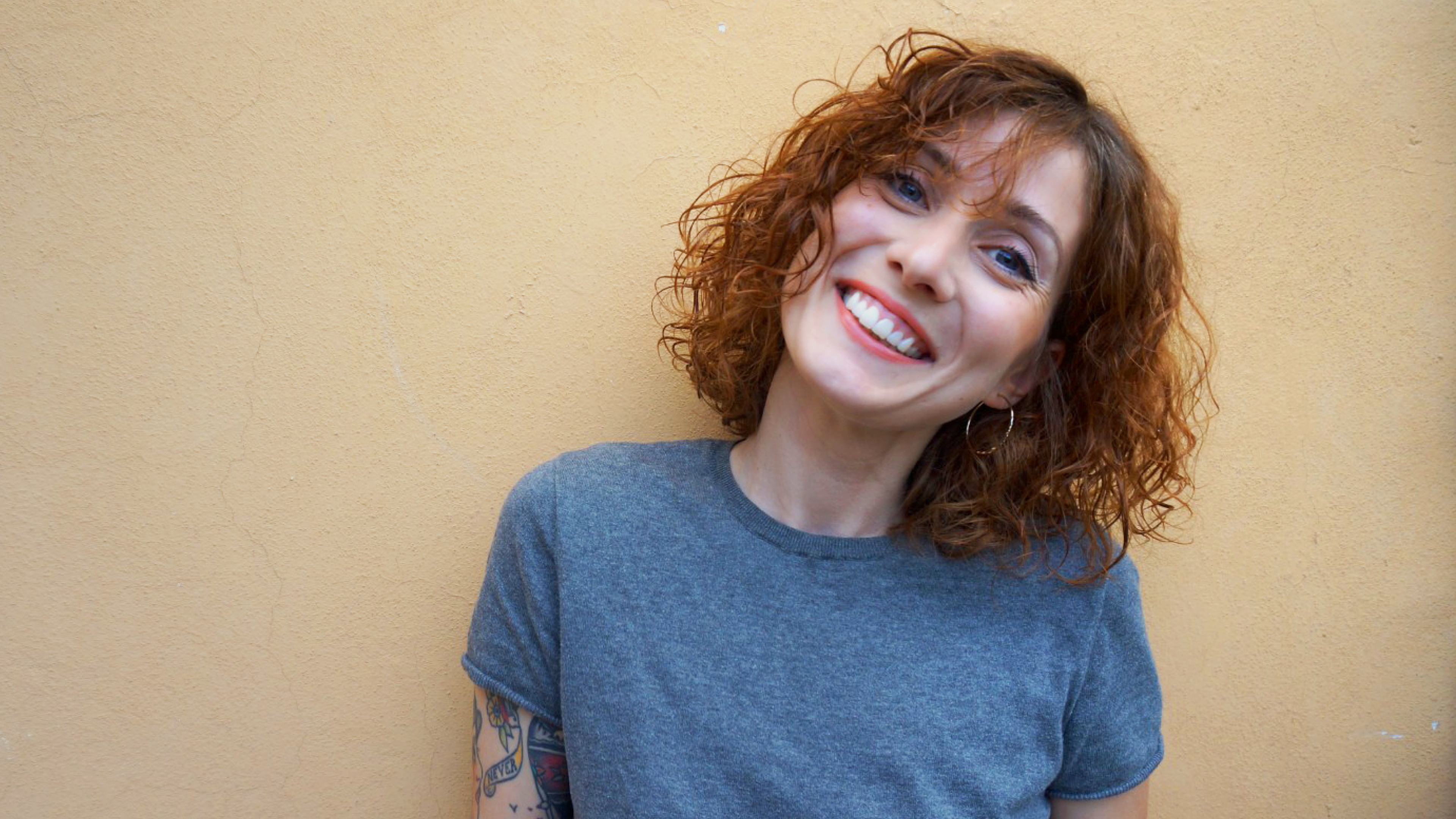 TIER runs on one mission: changing mobility for good 🌍 There are countless of dedicated people from across the globe who contribute to our vision. In the new Inside TIER interview series, we will give you a glimpse into who sits behind our operations and what drives them and their teams.
In this edition, we sit down with Caroline from the Bid Management team.
TIER: Hi Caroline! Let's start off with you telling us something about yourself that we don't know?
My wife and I run a cat rescue on Lake Iseo, Brescia (the Lombardy region of Italy) where we save stray cats and take care of them until we can find them suitable homes. Our rescue is called "Le Tre Squamine", which translates as "The Three Tortoiseshells" because we have our own three tortoiseshell cats. It's very rewarding but can also be heartbreaking to see animals left to fend for themselves, sometimes after they've been subjected to some harrowing treatment. We've got 13 cats at the moment and they're all absolutely wonderful!
TIER: Tell us a little bit about your role at TIER and what your day to day looks like?
Although I am part of the Central Tender Team, my role is specific to the Northern Europe region where I manage all tenders and license applications within that area. My "day-to-day" very much depends on how many tenders we have, and in which stage. When I'm not managing live tenders/licenses, holding approval meetings and liaising on a daily basis with stakeholders in the U.K., Ireland, The Nordics, and central teams providing our solutioning, I'm preparing the teams for the release of documentation or working through post-submission strategies. Once we've received our application outcomes, I lead "lessons learned" meetings with the teams involved in preparing our responses, and we take actions for the next submission. Unfortunately I can't tell you too much about exact cities without breaking procurement laws and confidentiality clauses, but all I will say is get ready for the next All Hands!
TIER: What is the best part of working at TIER?
The people! There are so many talented individuals who work tirelessly to do their part to positively impact the micromobility industry. I haven't met a single person who gives less than 110% and I'm continuously inspired by how many innovative ideas and solutions are contrived, to meet each and every problem we face - both within the individual departments and within the wider organisation.
TIER: Our mission is to Change Mobility for Good, which centers around sustainability. What role does that play in your work and life?
Within the Public Policy department, our colleagues are actively engaged in building strong relationships with cities. They focus on influencing how cities perceive our solutions and their integration into future plans for sustainable development. By fostering these partnerships and responding to tenders and license applications, we seek to establish collaborative frameworks that enable us to work together with cities towards achieving carbon neutrality. As a bid manager, I ensure that we address the specific requests put forth by cities and align our strategies with their sustainability goals.
I am committed to living sustainably. As a vegetarian, I prioritise a plant-based diet to reduce my environmental impact… and try to grow a lot of my own food whilst tirelessly tending to my vegetable garden. I also enjoy volunteering for animal charity initiatives and advocate for animal welfare as often as I possibly can. Living sustainably brings purpose and fulfillment to my life, as I strive to inspire others to join me in creating a better future for the planet and all living beings.
TIER: Which company value has the biggest impact on your team, and how does your team contribute to it?
All company values have a big impact on our team, I think!
We care - there isn't a single day that goes by when the tender team doesn't support each other, and when we aren't supporting each other to achieve our goals, we're maintaining relationships with stakeholders both internally and externally.
We trailblaze and we rise - we take tender losses as seriously as we take the wins and once we've reviewed results and had our internal meetings, we come back stronger than ever!
We play - I'd be lying if I said our job wasn't hard, but I can honestly tell you that we love what we do. We smile, we try to exude positivity (even in the face of adversity) and we get creative when we need to!
TIER: What advice would you give your younger self?
The main thing I've grasped with age is to not worry so much about small things, especially those that are out of your control. I would tell my younger self to embrace uncertainty, trust in the journey, and have faith in the opportunities that lie ahead. Letting go of unnecessary worry allows you to focus on the present, seize the moment, and fully enjoy both your professional and personal endeavors.
TIER: What can companies do outside of Pride month to support the LGBTQ+ community?
Companies can show support for the LGBTQ+ community beyond Pride month by implementing inclusive policies and practices. This includes non-discrimination policies, comprehensive healthcare benefits (that cover gender-affirming care), and employee resource groups (much like our very own Queer@TIER). Providing diversity and inclusion training and supporting LGBTQ+ organisations also makes a difference. Ongoing commitment to inclusivity creates a welcoming environment where LGBTQ+ individuals like me feel valued and respected.
TIER: In your opinion, what does it mean to be a good ally?
Being a good LGBTQ+ ally means actively supporting and advocating for the rights and well-being of the community. It involves listening with empathy, amplifying diverse voices, and promoting acceptance. It also requires ongoing education and using one's platform to create positive change.
Additionally, being a good LGBTQ+ ally means being willing to learn and unlearn, recognising that everyone's journey is unique, and being open to constructive feedback. It involves standing up against discrimination and speaking out against homophobic, transphobic, or any other form of hate speech or actions. Ultimately, a good LGBTQ+ ally is committed to creating a world where all individuals, regardless of their sexual orientation or gender identity, can live authentically and without fear of discrimination or marginalisation.
It's been an absolute joy to speak to you as part of the Pride celebrations. We really appreciate you being so open and sharing so many of your experiences.
Want to work with Caroline and the team? Check out our job openings here: https://about.tier.app/jobs