How Ireland can use the benefit of hindsight to be a global leader
October 23, 2021
By Benjamin Bell, Director of Public Policy for Northern Europe, TIER Mobility.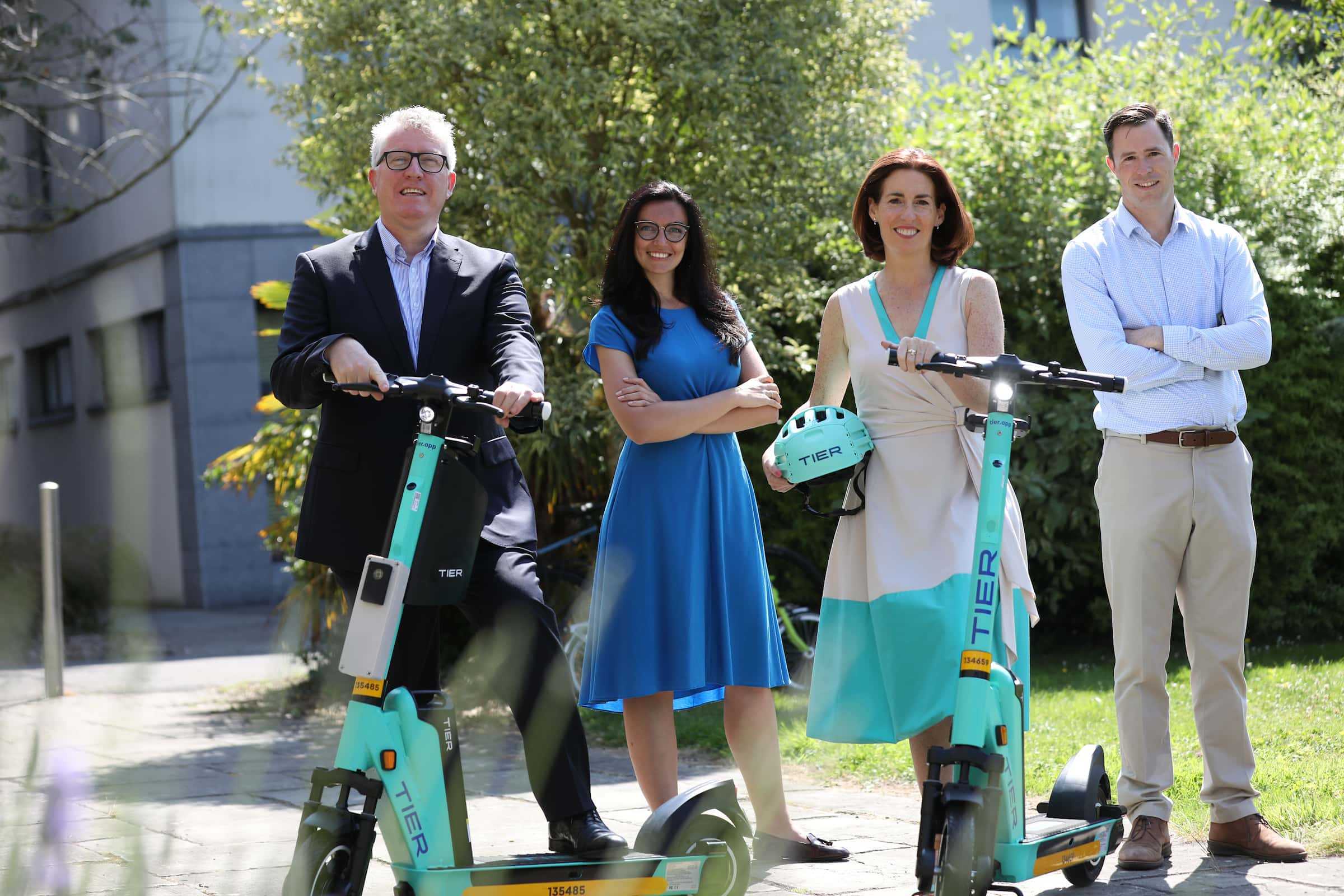 When world-leading tech firms were deliberating where to post their European headquarters, Ireland moved quickly to make the Emerald Isle the most attractive choice. When it comes to e-scooters, however, Ireland's approach of taking its time before legalising appears the smarter play. As Deputy Prime Minister Leo Varadkar noted on TIER's tie-up with Enterprise Ireland-backed Luna Systems: "These kinds of innovative partnerships can provide Ireland with a 'second mover advantage', helping us avoid some of the safety and other teething issues of earlier e-scooter schemes elsewhere".

These 'earlier schemes elsewhere' did bring benefits. Green travel, a joyful way to move, an alternative to the car, and so on. Though often they brought chaos too. First-movers like Paris opened their arms to the new mode in an effort to fight congestion and air pollution, but the trade-off that followed the arrival of 15 different operators was not worth it. Tens of thousands of vehicles strewn across the streets and today's industry mantra of 'safety first' absent from a playing field that was more about growth at all costs.
Paris Mayor Hidalgo intervened in 2019 to take a grip of the situation. In launching a rigorous tender process and limiting operations to the three players – TIER being one – most trusted by City Hall to run a responsible service, she was inadvertently signalling to the rest of the world how order could prevail. London in 2020 took inspiration, with one CEO comparing TfL's competitive exercise to a 'PhD in micromobility' given its combination of exacting safety standards and operational requirements that set an unparalleled bar for how applicants should be selected. The prize for both cities was control. But control that balances the needs of the cities, customers and companies that respectively host, use and operate the schemes in question.
Then we come to Ireland in 2021, shortly to legislate for e-scooters. There is no one-size-fits-all template for anyone to adopt – and nor should there be. As with any country or city, it is a unique collection of experiences, needs and aspirations. Though there are universal lessons to heed. If you want orderly parking, don't depend on GPS alone, given the wild margins of error with that technology. If you want an efficient green operation, look to swappable batteries. If you want to ensure uptake, dedicate road space to micromobility. If you want to preempt the biggest risk of serious injury, require helmet availability for every trip. If you want to mitigate the menace of private e-scooters, demand they meet the same, high vehicle standards. If you want to guarantee quality of output and working conditions, favour in-house operations. If you want to encourage modal shift and public transport usage, access data showing the levers which spur that behaviour change. The list goes on – and getting those lessons right means drawing on experience from responsible operators thriving in highly regulated markets. Yet that is only one piece of the puzzle.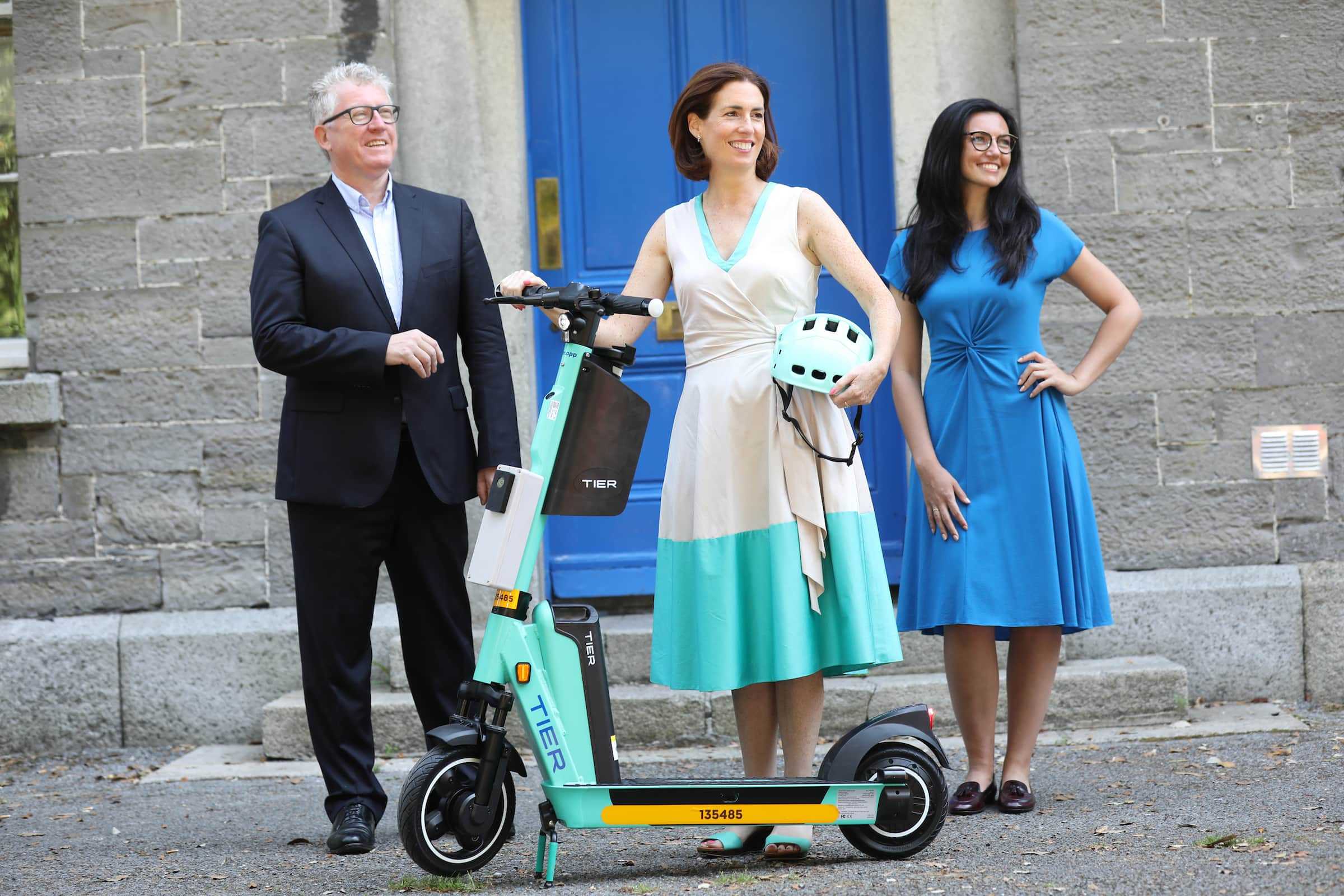 Another piece is experimenting live on the ground. That is why TIER is collaborating with Smart Dublin, Luna Systems, Insight DCU and FREE NOW on Ireland's first structured e-scooter trial at Dublin City University. We are partnering with these local experts on the research project to determine, among other things, how sensors can be used to enhance safety for users and the wider public, how e-scooters can best get people out of private cars, and how computer vision-equipped micromobility vehicles can open up Smart City possibilities. We welcome Government engagement in a scheme that aims to elevate e-scooter standards, with Transport Minister Hildegarde Naughton – on unveiling the trial in July – noting her interest in "learning of its outcomes and insights, which I am certain will inform us in further progressing legislation in this space".
Beyond getting people from A to B the right way, we are exploring additional ancillary benefits to micromobility in Ireland – with one innovation in particular that is embraced by European cities looking to rebound from the pandemic. TIER's unique Energy Network is live at retail sites on DCU, whereby users can swap the vehicle battery themselves, which not only provides benefits like free trips, but also saves unnecessary ops vehicle trips and brings more shoppers into stores. Indeed, data from our pilot launch in Finland demonstrated that this model can generate up to €18,000 in extra annual revenue for each participating retailer. If Irish stores can enjoy even a fraction of that bonus income, it will be worth their time – not least with TIER covering all associated costs. The safety protocols in place with our swappable battery technology also avoids the damage done to integrated batteries that are loaded onto vans and driven across town for re-charging.
Having the right capabilities in place is one thing. Having the right culture to underpin them is another. That is why we are not only investing in leading-edge solutions to keep people off pavements, navigate them on safe routes and tackle drink-riding, but we have also surrounded ourselves with those most concerned about the arrival of e-scooters. As Deputy Prime Minister Varadkar added on the Berlin leg of his trade mission: "it's reassuring to see TIER not only bringing advanced technology to solve some of the challenges we will no doubt face in Ireland, but also to see them working with Irish stakeholders such as the NCBI and the Irish Wheelchair Association through their recently established Safety Board." Leaders from Disability Federation of Ireland, Walk21 and Age Friendly Ireland make up that cohort of five advisers, who together speak for hundreds of thousands in Ireland that welcome progress but not at the cost of their safety. In our regular dialogue, the watchwords for TIER are 'listen' and 'adapt'.
As parliament now turns to examine e-scooter legislation following approval from the Irish Cabinet, decision-makers should consider those same watchwords when monitoring the successes and failures of micromobility elsewhere. The pace of innovation in the sector and the lessons to be learnt daily from abroad mean that this is a party to be late for. The early mess has been cleaned up, unruly guests have been moved on, and the best is yet to come.
First published on Zag Daily