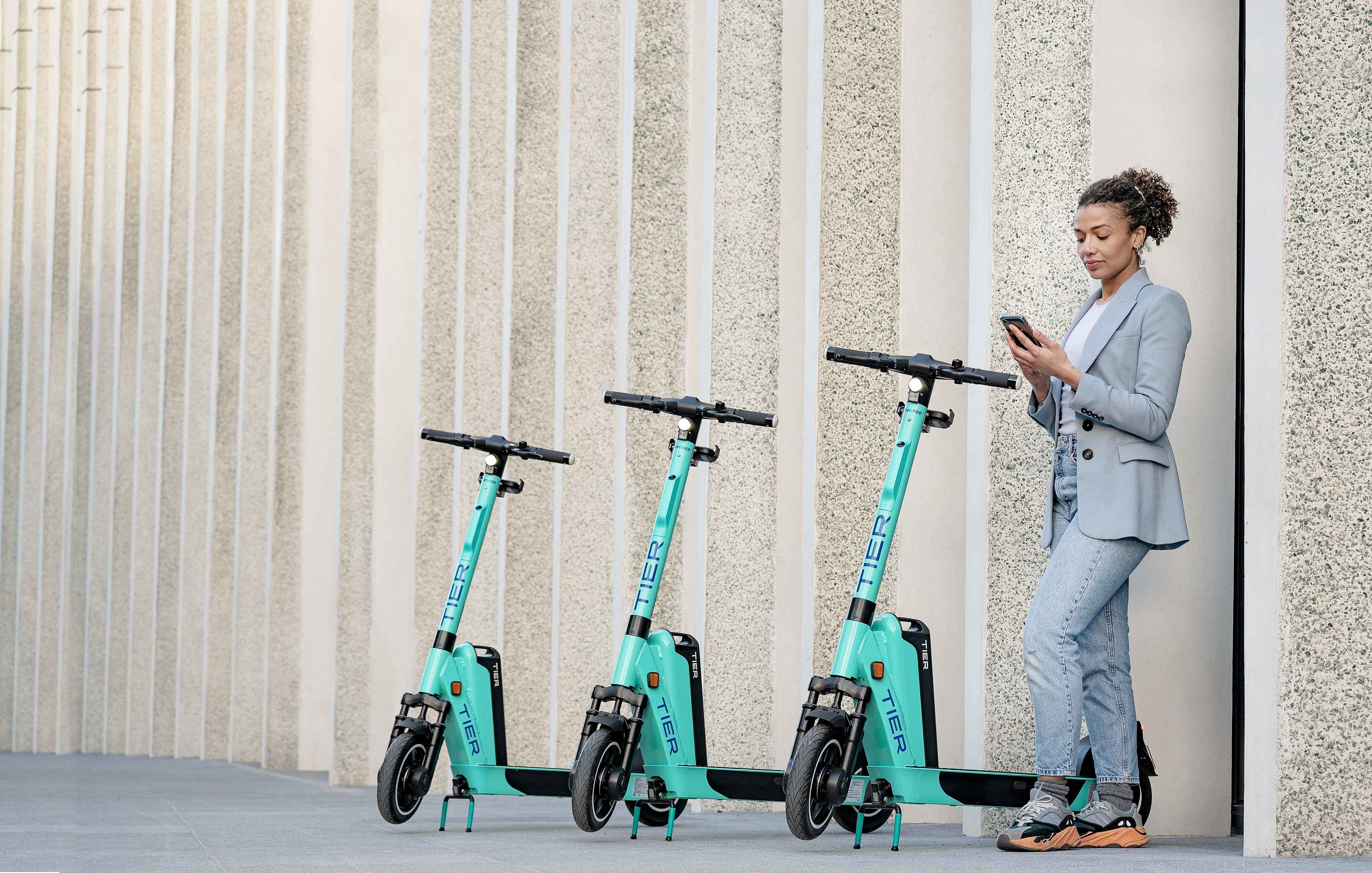 How to ride a TIER e-scooter in Essex
TIER e-scooters are available to hire in a number of locations across Essex. These include Basildon, Braintree, Colchester and Chelmsford. The trial is currently due to end on 31st May 2024.
How to ride a TIER e-scooter in Essex
Find a TIER e-scooter
Download the TIER App to find where the nearest TIER e-scooter can be found.
Get Ready
Step on, push off, press the throttle and go. Make sure you place both feet on the board.
Slow Down
Pull firmly on the brake lever on the handlebars.
Ride Responsibly
Please wear a helmet
Never ride on the pavement
Stick to designated cycle lanes where possible
Park responsibly and never block access for other road users including driveways bus stops and shop entrances
We recommend that you wear a reflective vest or jacket when it is dark for your own safety
One person per scooter
Riding under the influence of drugs or alcohol is against the law
You must be 18+ and have a valid provisional or full driving licence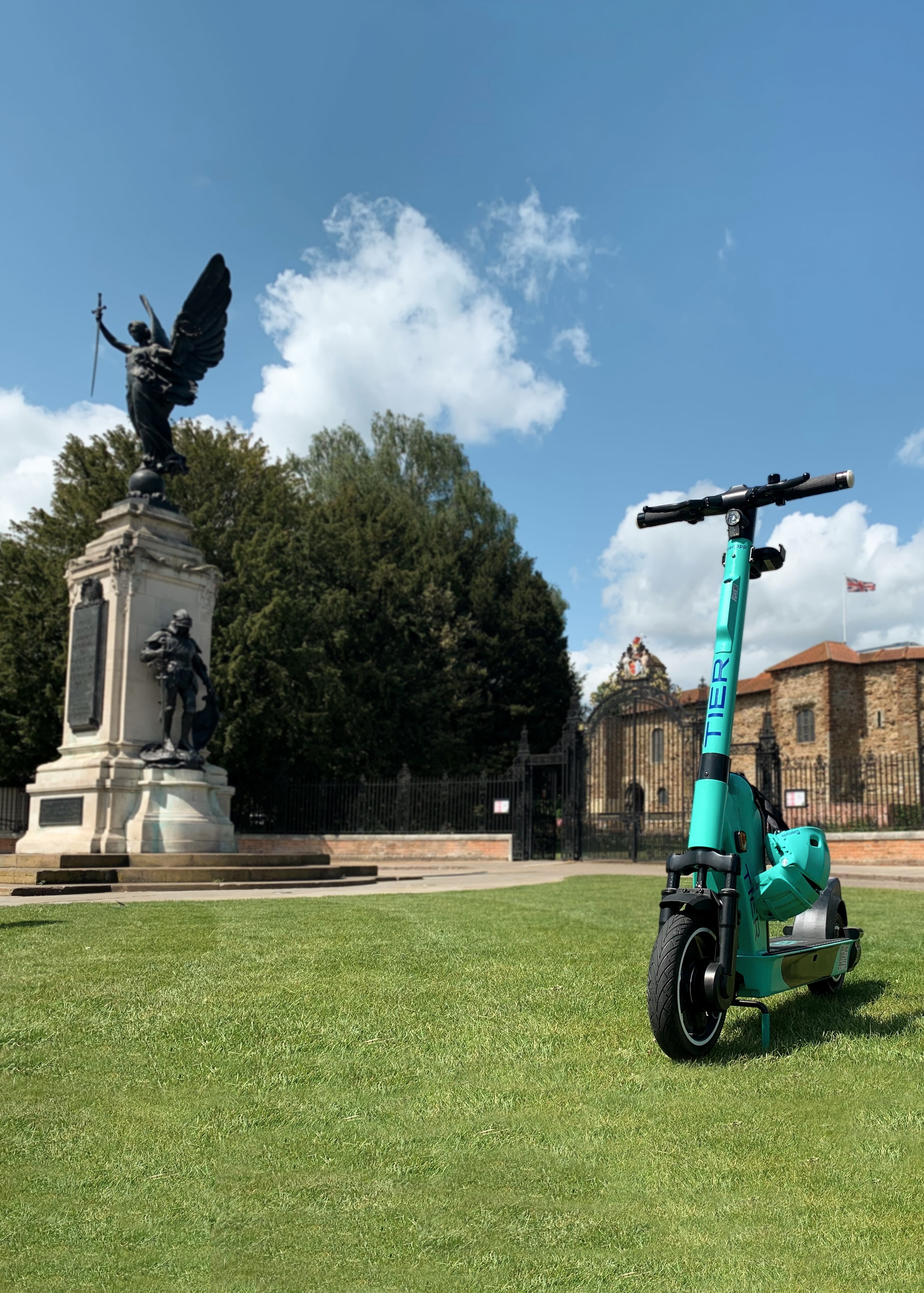 Want access to further training?
DriveTech from the AA, and TIER will guide you through the safe use of e-scooters to make sure you and the community are safe throughout the trials.
Where to ride and park
You can ride a TIER e-scooter along cycle paths, in parks and in most places in your local town or city. However, there are some roads and areas where it's forbidden to ride to ensure safety for all road users, including pedestrians. If unsure, check your app for guidance or see the maps below.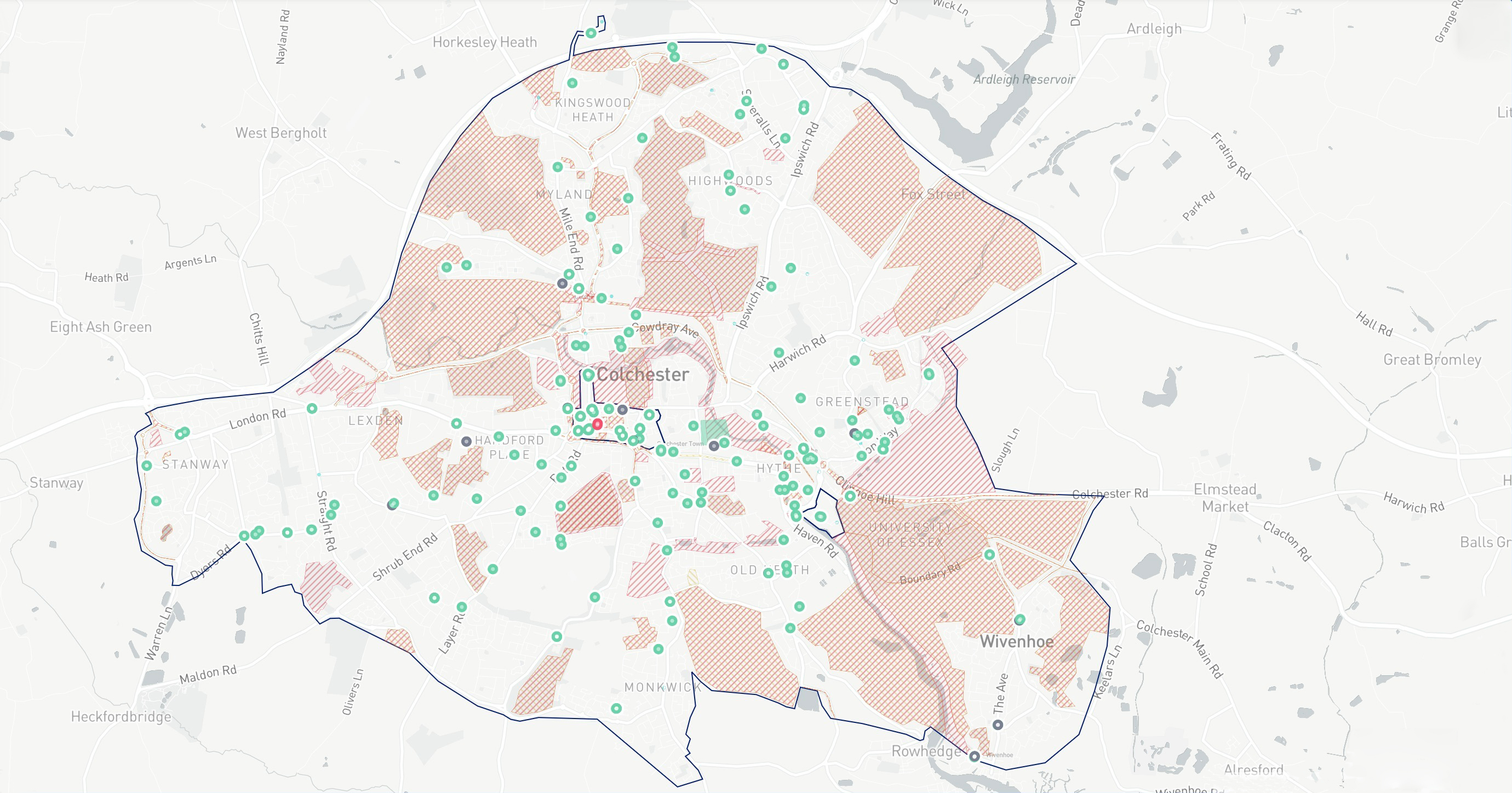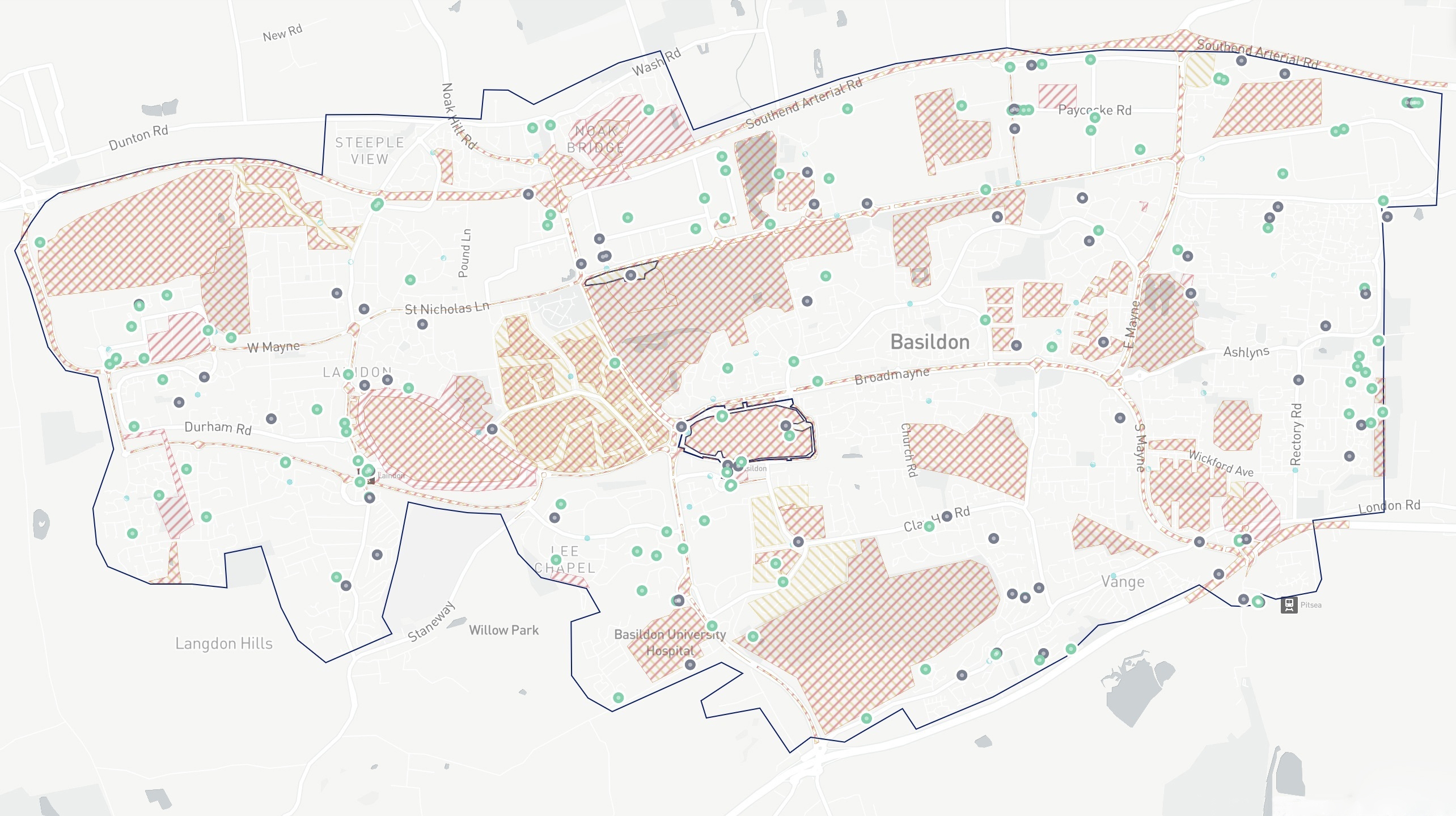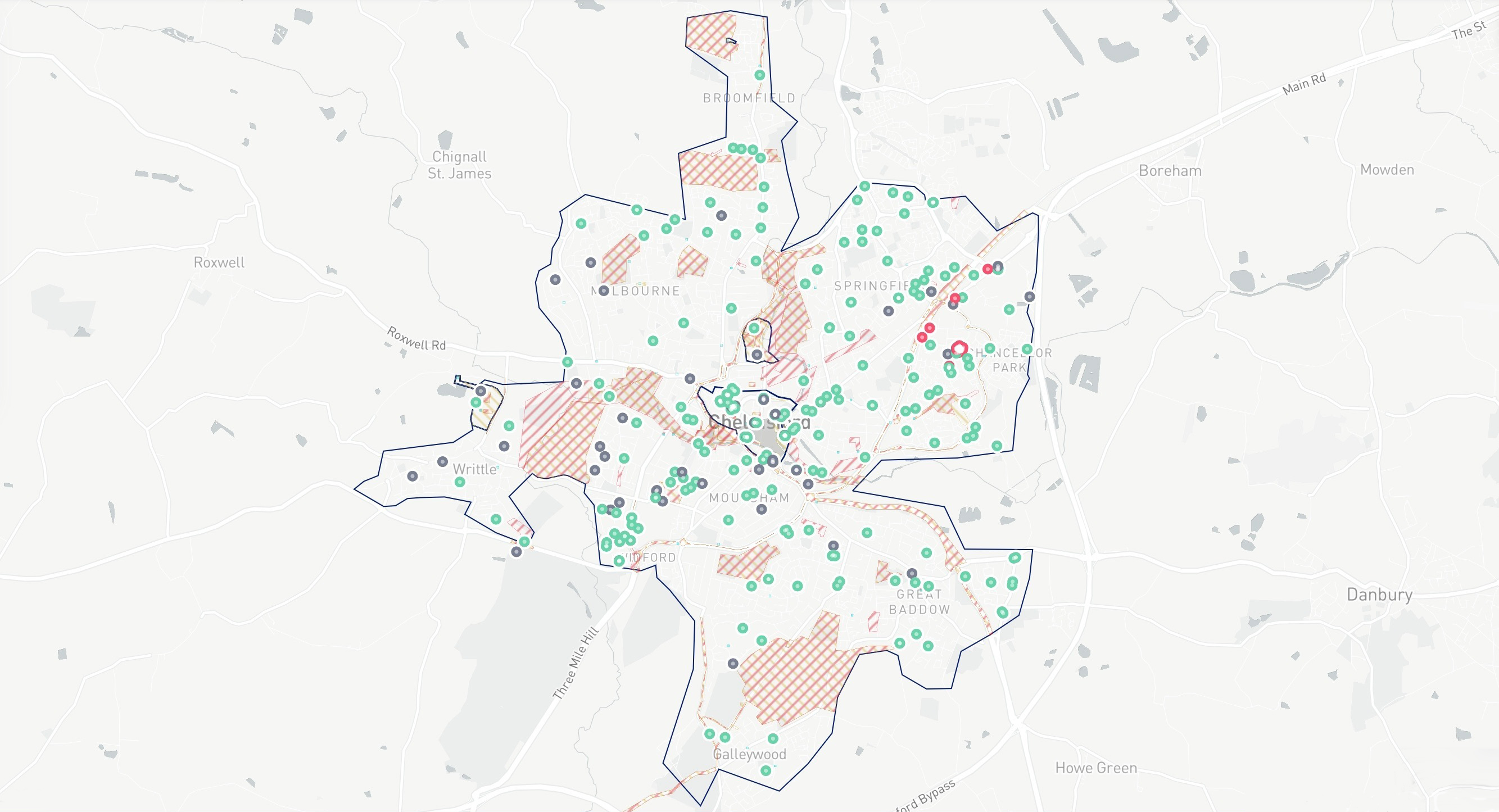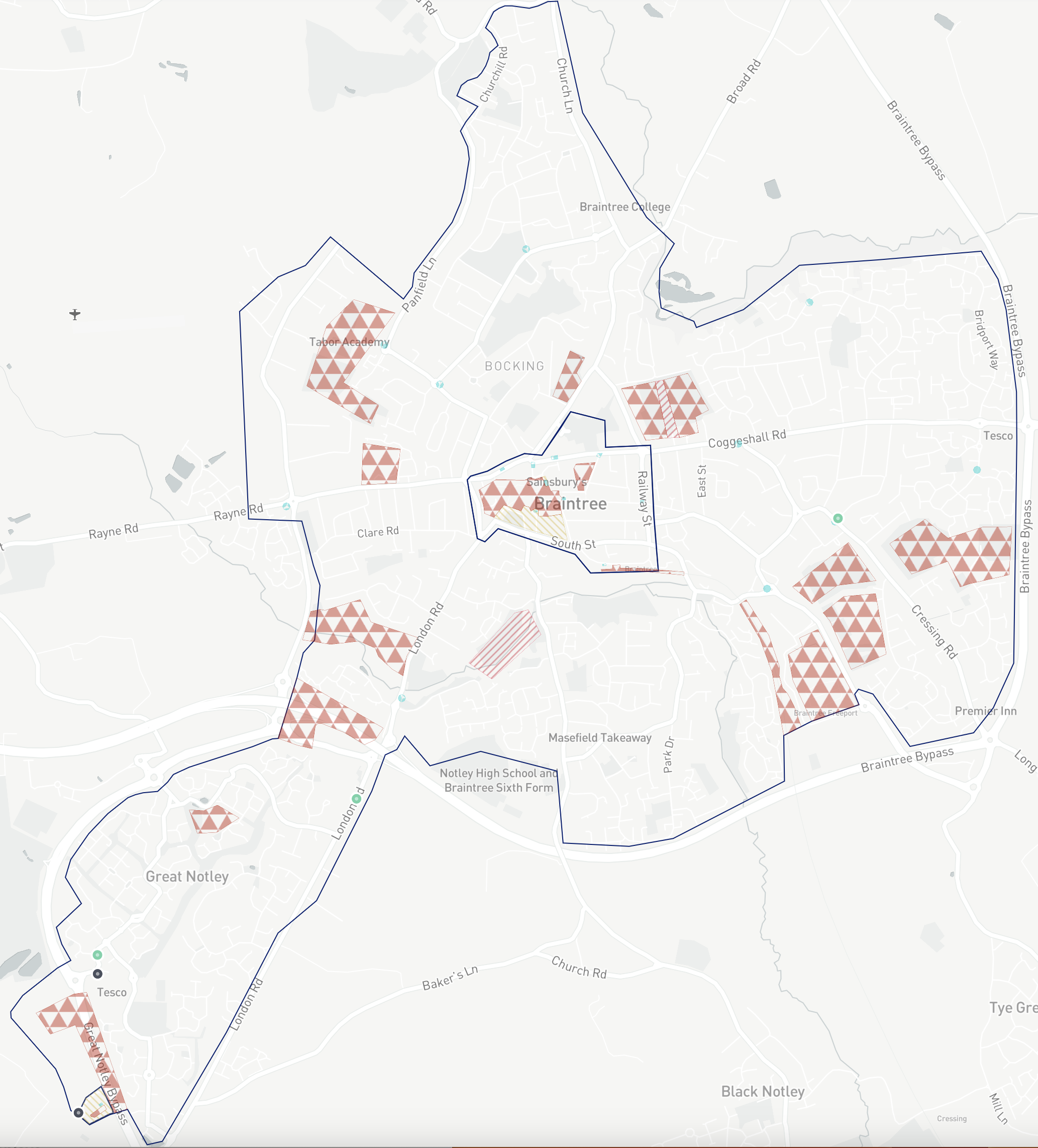 Designated Parking Spot
You are only allowed to park in the designated areas in the busy central areas in Basildon, Colchester and Chelmsford. Elsewhere, you can park anywhere as long as you follow the general parking guidance outlined earlier. Always locate the parking areas before you start riding so you know where you are heading.

No Riding Zones
To ensure the safety of all road users, there are some areas where you are not allowed to ride (shown in red). We call these no-go zones. You are not permitted to ride or park a TIER e-scooter in these zones.

Out of Bound Zones
Please note scooters are not to be taken home but left in the riding zone area once you have completed your ride. Scooters should be left on public property which is accessible to the operations team.

Park Respectfully
Be mindful and avoid blocking pavements, access ramps, bus stops, and landscaped areas.
Pricing for Rides
Regular price

£1 unlock fee and then £0.18 per minute for e-scooters. E-bikes are £1 to unlock and then £0.23. Or you can try a monthly pass.

Monthly Pass Unlocked

Unlimited unlocks. £0.99 for the first month. Then £5.99 a month. Renews every 30 days.
Need to contact us?
Please contact us using the following. Please note all queries, questions or complaints should be sent via these routes:
Support@tier.app
+44 808 304 4069 (24/7)
In-app Help and Safety messaging service
If you'd like to provide overall feedback about the trials. Please contact our partner - Essex County Council