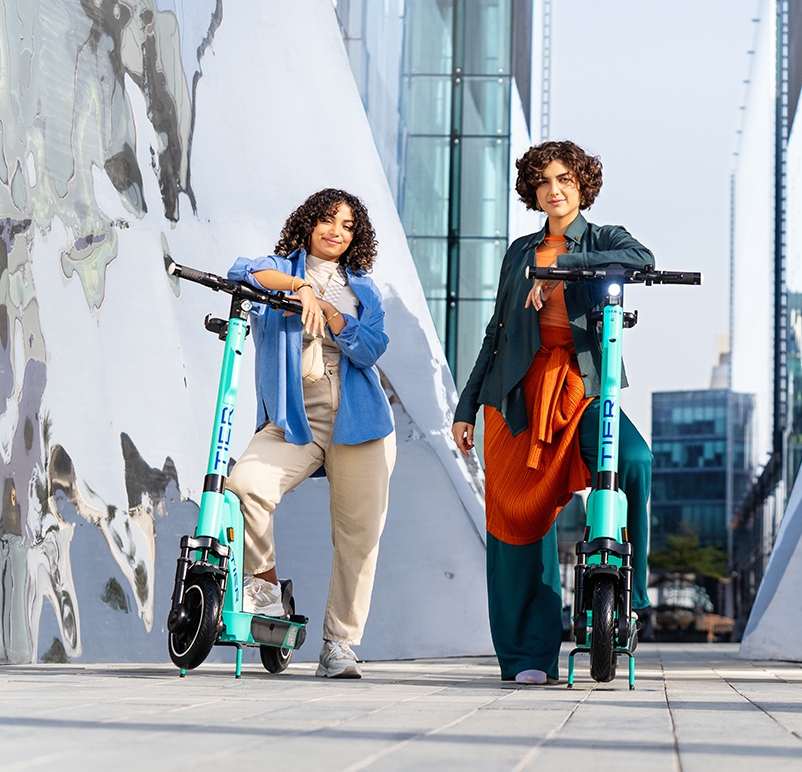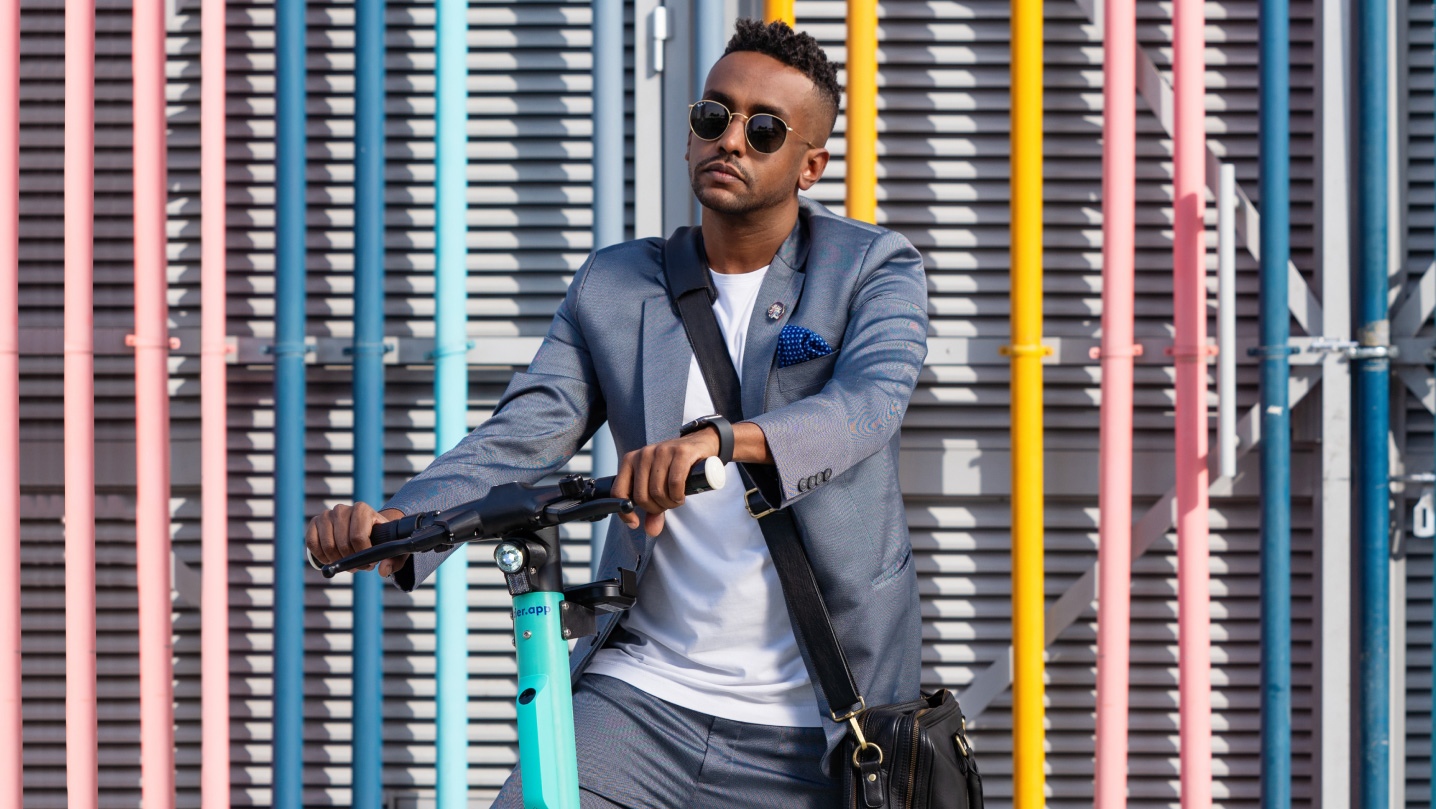 Mission
Change mobility for good
Every time you take a TIER you're choosing to ditch a CO2-emitting car ride for a fun and stylish way to explore your city. It's modern mobility at your fingertips, you're ready to get you moving.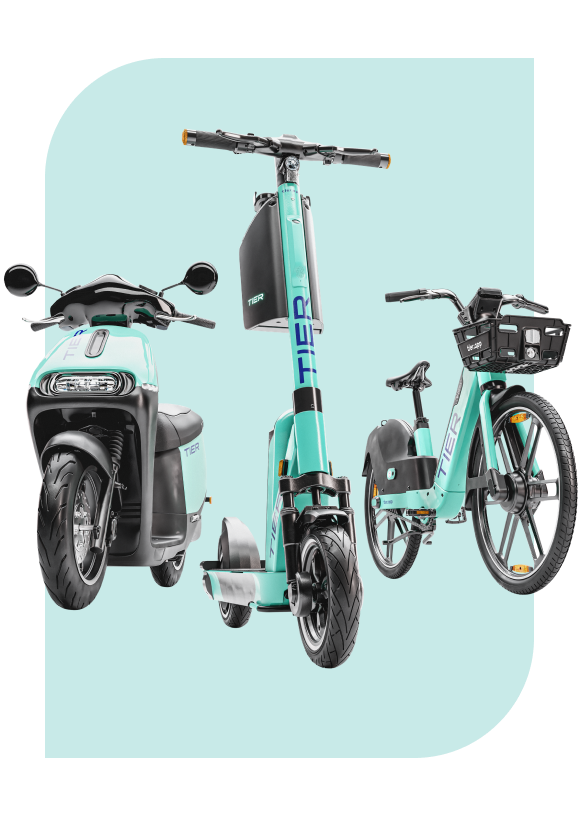 How to TIER
Find an e-scooter near you on the map in the app.
Scan the QR code to unlock your e-scooter and to start a ride.
Push the e-scooter forward to flick the kickstand back, and you're ready to go.
To get moving, place one foot on the board and use the other foot to push off. Use the right acceleration lever to gain speed.
Let go of the acceleration lever to decrease your speed or gently squeeze the left or right hand brake to slow down even more, and to come to a stop.
Use the left and right indicators to signal your movements to other road users
When you're done, park in a designated parking spot or find a safe place on the pavement away from pedestrians.
Pull the e-scooter back onto its kickstand, Tap "end ride" in the app and you're done.