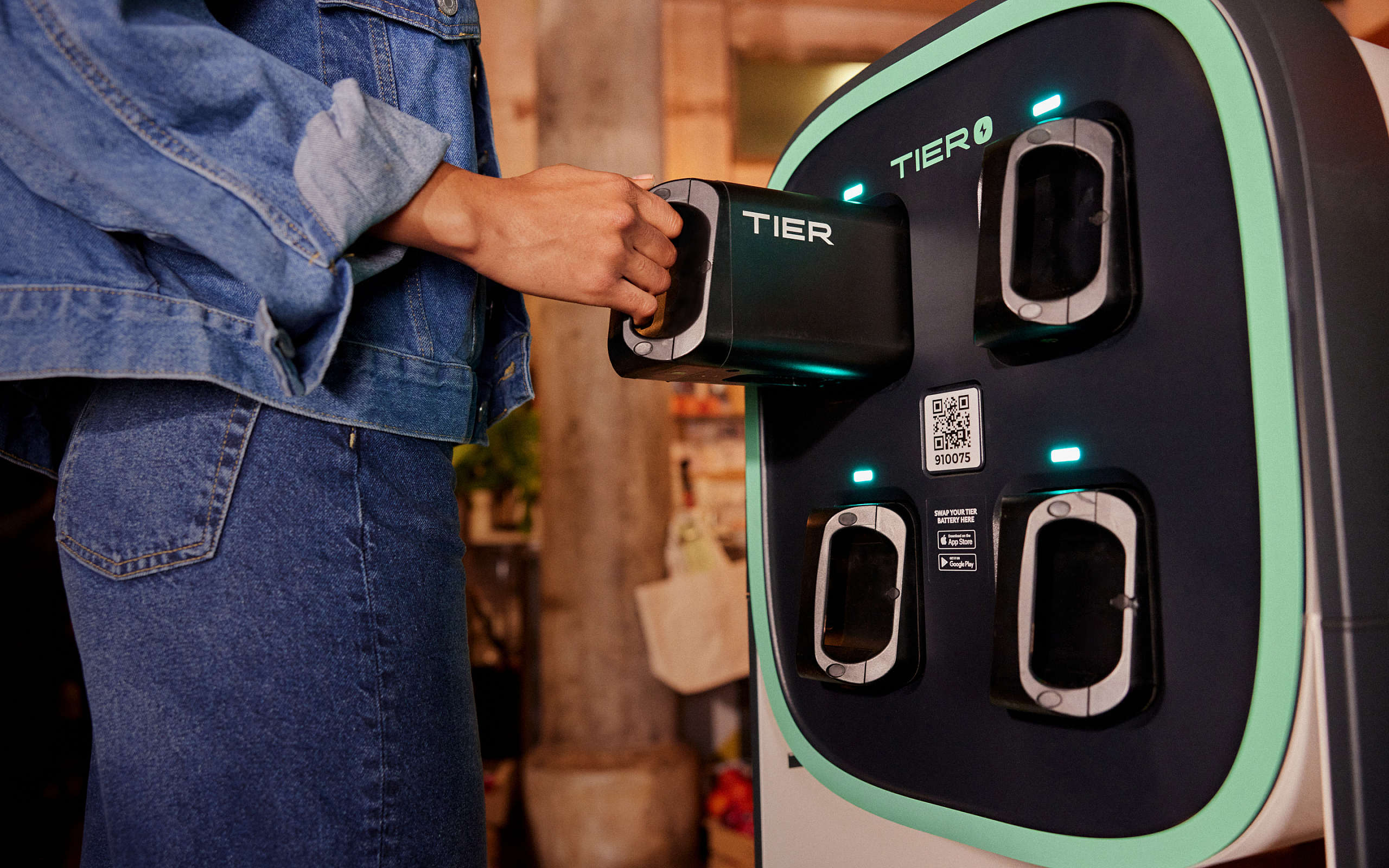 More customers and fewer emissions
Lower your carbon footprint while gaining more customers.

The TIER Energy Network is a sustainable charging ecosystem benefiting you and your city. Our vehicles are powered by a swappable battery that can easily be exchanged at one of our charging stations (SwapSpots) hosted by local businesses around the city. The swapping process is easy and completed in under two minutes. Becoming a SwapSpot creates many advantages for your business, your customers, and the city.

Sustainability

Your SwapSpot will be part of a sustainable ecosystem contributing to lower carbon emissions.

More customers

We offer users incentives to swap e-scooter batteries from your SwapSpot. This will, increase store visits and ultimately, sales.

It's free

A charging station in your SwapSpot is 100% free, and we'll pay for the electricity it uses.

Easy installation

The charging station requires no installation, and it's fully automated needing no assistance from staff.
45.000+
e-scooters on the streets
90+
cities live in 12 countries
How does the charging station work?
The charging station which we call the TIER PowerBox is a plug & play device that works off any standard mains plug and requires no installation. It's a compact cube that measures approximately 50 cm in length, width, and height. It comes with a bespoke stand, specifically designed to house the PowerBox in commercial spaces.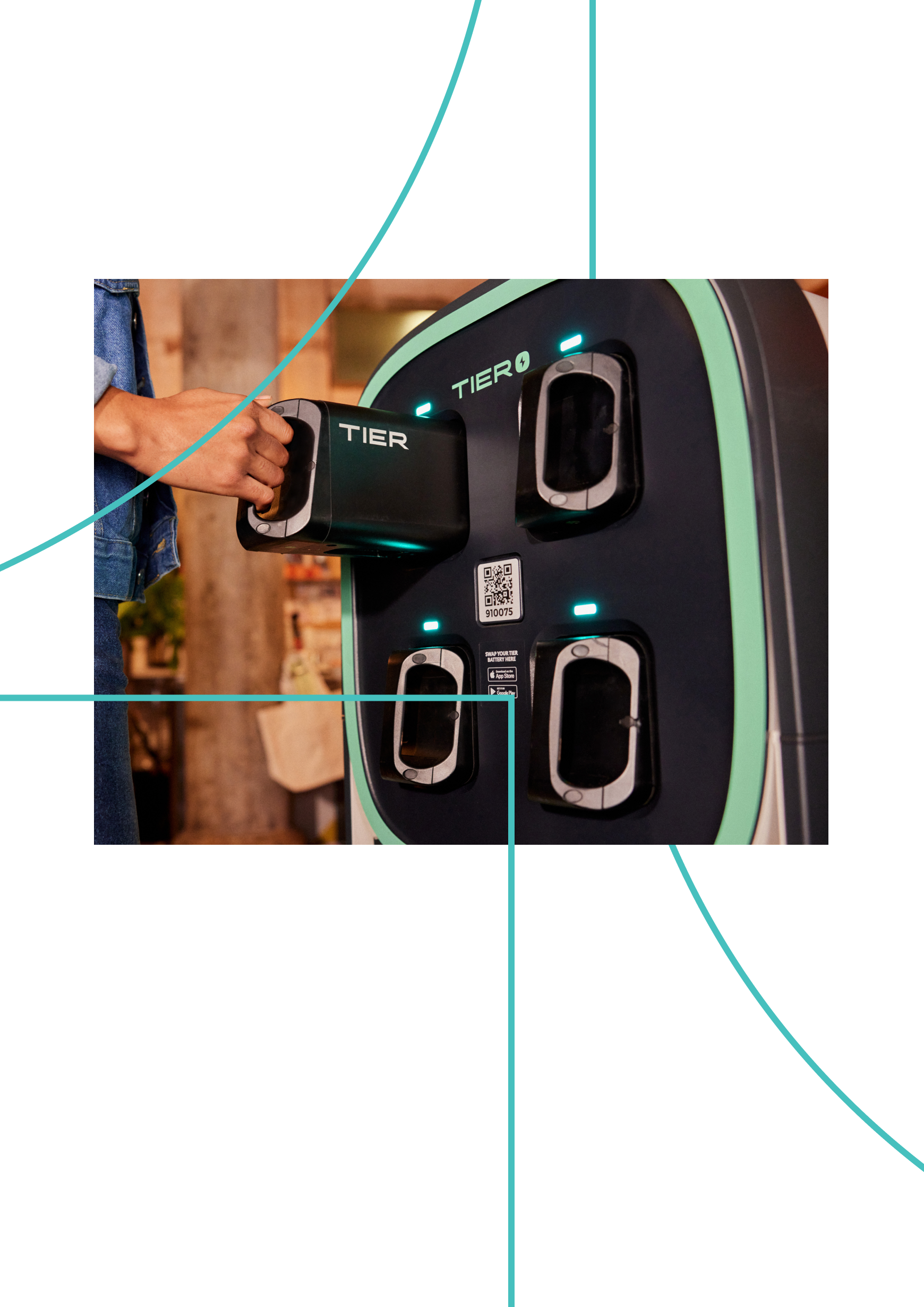 How do I get a TIER PowerBox?
Register Interest
Fill in the registration form
Get ready
A member of our team will call you to agree on a delivery date for your PowerBox.
Go live
Become a key part of a sustainable charging ecosystem across the city.
Fill out the form to become a SwapSpot