TIER launches final universal e-scooter sound pilot to improve safety for pedestrians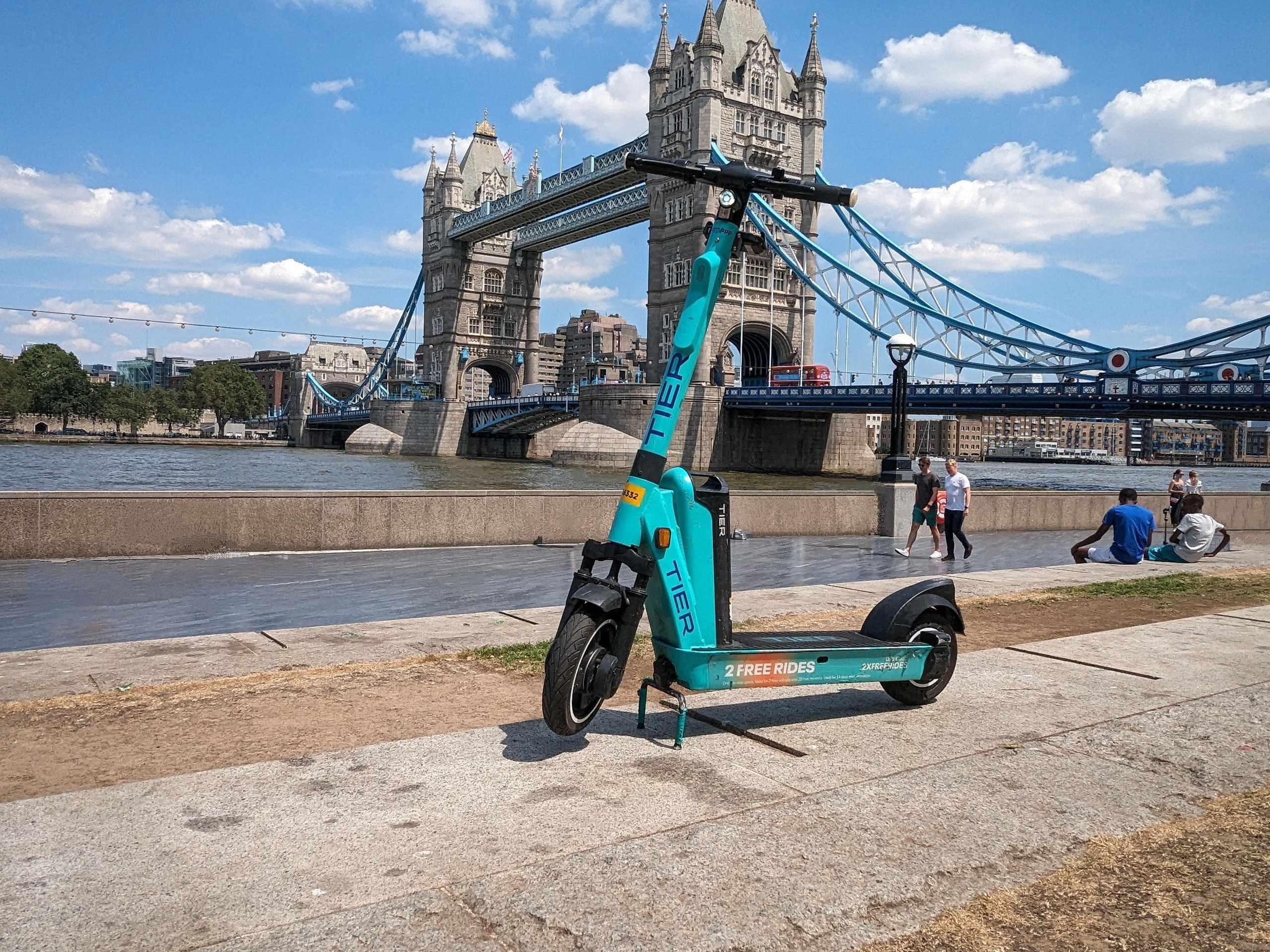 TIER, the world's largest shared micro-mobility operator, has today announced the first public pilot of its universal e-scooter sound. The result of 18 months of research and development, the Acoustic Vehicle Alert System (AVAS) has been created to allow pedestrians, especially those who are blind or partially sighted, to judge the distance and speed of e-scooters being ridden nearby from sound alone. From today until 8 September TIER's e-scooters equipped with its 'Parrot' computing module will emit the acoustic alert while being ridden by customers. Members of the public are encouraged to try the scooters out and to share their feedback on the sound with TIER.
Earlier this year a number of sounds were tested on the streets of London for the first time. Based on feedback provided by volunteers and further analysis the final sound being used in the pilot was identified. This will be the first time the sound has been deployed on e-scooters which members of the public can hire as part of TIER's regular service.
The development of the universal sound has been funded by TIER and developed with Anderson Acoustics, who helped develop the Transport for London (TfL) Urban Bus Sound as well as UCL's PEARL facility. The work is supported by TfL, its Independent Disability Advisory Group, leading charities like Thomas Pocklington Trust, as well as other London e-scooter operators.
The sound has been designed to be audible in busy environments and gives more vulnerable road users an improved amount of information about the e-scooters position, speed and direction. Volunteers from Sight Loss Councils across the UK, all with lived experience of sight loss, have informed the development of this universal sound. Sight Loss Councils, funded by Thomas Pocklington Trust, are led by blind and partially sighted (BPS) volunteers who work with businesses and services to ensure what they do is accessible and inclusive.
TIER has given TfL a free licence to the universal sound, allowing it to be deployed by any e-scooter operator in Phase 2 of the London e-scooter trial. This will also allow TfL to be able to continue to test how adding sound to scooters can improve safety for all.
TIER users can share their feedback via email to support@tier.app or via a chat window in the Help and Safety section of the TIER app, and the sound will be played on scooters in both London and York.
Georgia Heathman, Safety and Inclusion Global Policy Lead, TIER, commented: "At TIER, our top priority is to deliver safe and inclusive micro-mobility services. Focusing on how we can ensure more vulnerable road users and pedestrians can interact with our vehicles easily and unobtrusively is an essential part of this. We look forward to receiving feedback from the public and our customers during this pilot, and to a universal sound being rolled out across e-scooter operations in the future."