TIER e-scooters and e-bikes rolling out in Bristol from Saturday 14 October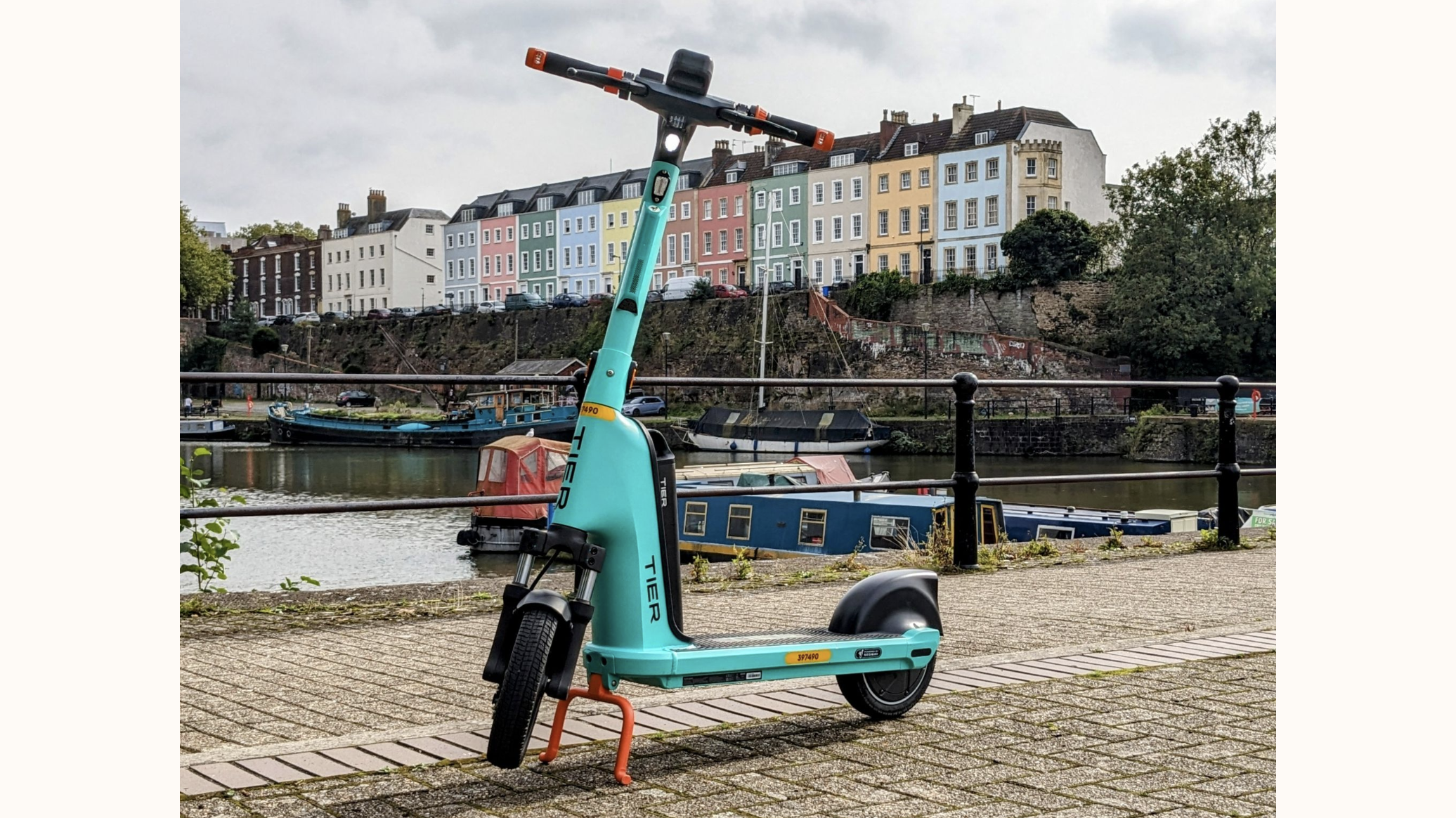 TIER e-scooters will be deployed on the streets of Bristol from Saturday 14 October with e-bikes and cargo bikes to follow

Long Term Rental e-scooters are available from today - Bristol and Bath residents can order theirs from the TIER website

2,000 shared TIER vehicles will be available during the launch period, eventually ramping up to 4,000
TIER, Europe's largest shared micro-mobility provider, will begin its roll-out of e-scooters in Bristol this Saturday (14 October), taking over and expanding the shared mobility service of the city from the previous operator. 2,000 TIER e-scooters will be deployed initially, with the number increasing to 4,000 over time. Shared e-bikes will join the fleet shortly and cargo e-bikes will be available through the nextbike by TIER app by the end of the month.
Earlier this year TIER won the competitive tender to provide shared micro-mobility services for the West of England Mayoral Combined Authority. The roll-out in Bristol completes TIER's takeover of services across the region from Voi, following TIER's initial launch in Bath last month.
Users will need to download the TIER app and create an account and prove they are over the age of 18 with a valid full or provisional driving licence to ride an e-scooter. E-scooters and e-bikes cost 99p to unlock and then 16p per minute. Users can also choose from a range of passes. TIER's UK Access programme offers discounts for a range of users including university staff and students, Blue Light Card holders, those on income support or Universal Credit and more.
To use a TIER cargo bike users must be over 18 and will need to download the nextbike by TIER app.
Today also marks the launch of the Long Term Rental by TIER service through which Bristol and Bath residents will have access to their own e-scooter, supplied by TIER, for a monthly fee of £40. Users must be over the age of 18, have at least a provisional driving licence, have created an account in the TIER app and s can only be ridden within the Bristol or Bath business area.
To help improve parking conditions in busy areas, 100 parking suitable bays across the region will have physical markers installed, designed to make it easier for users to find the parking bay and to keep vehicles contained to the designated area.
Jessica Murphy, Head of Public Policy, UK, TIER, commented: "Bristol is an incredible example of how to positively integrate shared micro-mobility into a busy city. Its uniquely hilly geography and its size make it a perfect match for our vehicles, helping people get around quickly and sustainably without need to drive. We are incredibly proud to have the opportunity to serve the people of Bristol and to expand the fleet with e-bikes and cargo bikes very soon."

Marvin Rees, Mayor of Bristol, added: "I am looking forward to welcoming TIER to Bristol and working with them to build on the huge success of Bristol's e-scooter trial, including on issues of safety and parking. Expanding the service to include e-bikes will mean even more people can access sustainable transport easily across our city, helping towards our net zero ambition and adding to the 10 million rides already taken in Bristol since the start of the scheme."