Mobility leaders Gett and TIER announce a strategic partnership in Israel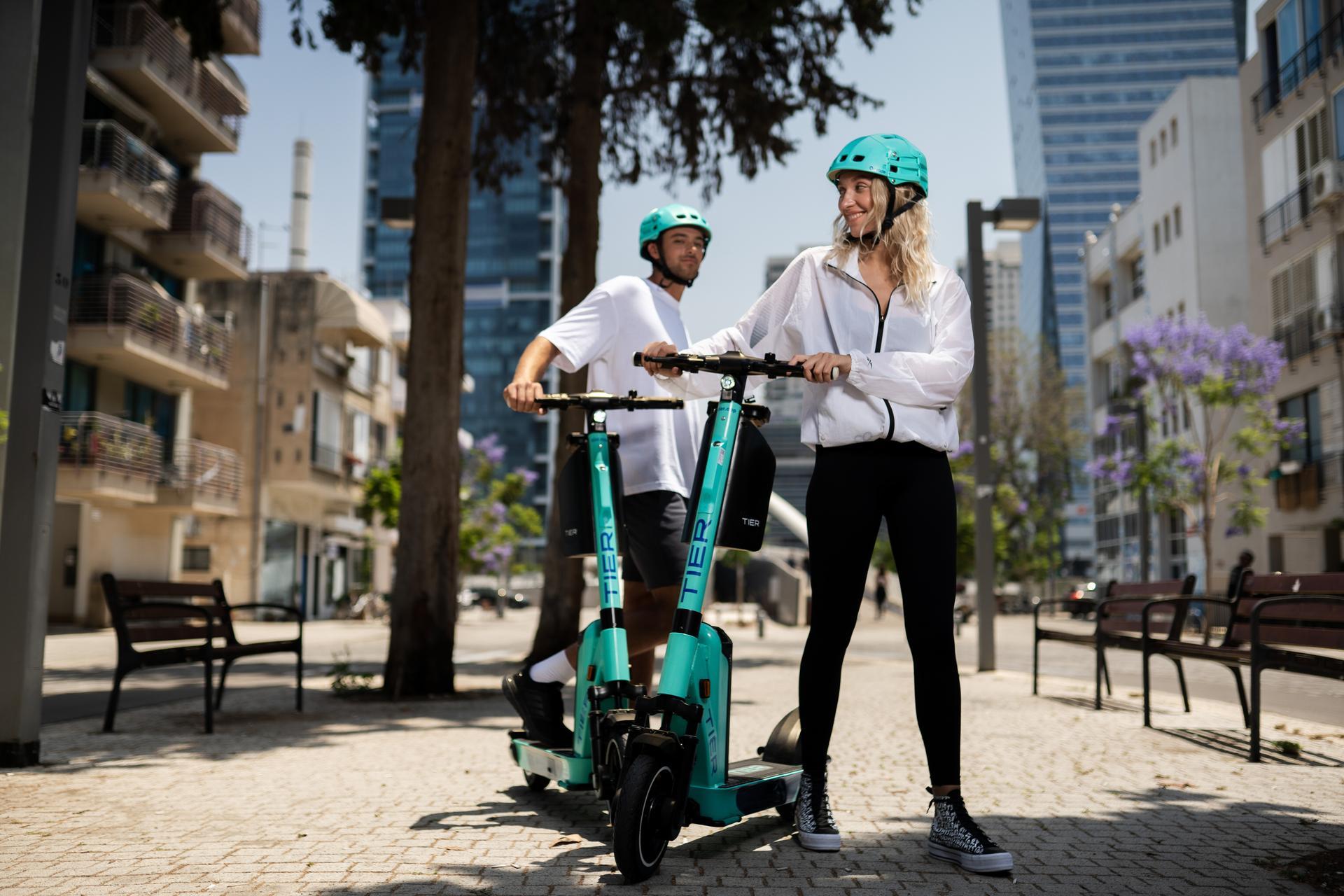 Gett, the category-leading corporate Ground Transportation Management (GTM) platform, and TIER, the world's leading provider of micro-mobility with a mission to change mobility for good, today announced the start of a collaboration aimed at improving safety and expanding multimodality for all road users by integrating their mobility offerings. Further joint activities will be launched in the coming months.

With the common goal of providing safe, accessible mobility that meets the individual needs of its users, TIER and Gett aim to ensure that road users make the right choice and contribute to greater road safety. As part of the partnership, anyone considering driving an e-scooter home in the evening will be offered a taxi instead to reduce tandem-riding, riding without helmets, and drink-riding to address the most common unsafe e-scooter riding choices that people make.
From now on, the TIER app will remind the user of the legal requirements for using the service. Based on research conducted by the micromobility provider, lack of awareness of the legal requirements is one of the main drivers for people riding without helmets, tandem-riding, and drink-riding. If a person is unsure if they are in the condition to ride an e-scooter, they are encouraged to order a taxi. Users will be notified in the TIER app and redirected directly to the Gett app where they can choose a safe mode of transport to their destination.
By working together, TIER and Gett are creating a service that is more integrated and meets the individual needs of users. By combining the shared micro-mobility service with Gett's popular taxi service, the companies are playing an important role in reducing dependence on private cars and providing easily accessible transport options for users in Israel.
Benjamin Bell, Director of Public Policy & Communications at TIER, said: "Underpinning our mission to change mobility for good are strong partnerships that widen access to safe, accessible and affordable mobility solutions. By joining forces with Gett's exceptional team and platform, we're helping to ensure riders have access to the mode of transport that best suits their daily needs, while cutting drink-riding, tandem-riding and other unsafe behaviours. This is just the start of an exciting tie-up that will benefit cities, riders and the wider public."
Guy Gaash, VP Global Partnerships at Gett, said: "Gett is always striving to find solutions that benefit its customers and enhance their personal safety and that of other road users. We are proud of our innovative collaboration with TIER Mobility to encourage drivers to make safe and smart choices and look forward to more joint initiatives in the future."
How it works
The service will be available in the Tel Aviv region, including Ramat Gan, Holon and Givatayim. The feature will be live in the TIER app on Thursday and Friday nights from eleven in the evening to three in the morning, in such a way that a pop-up will appear to the rider upon entering the application at the aforementioned times, with a reminder that the following actions are prohibited 1) driving under the influence of alcohol, 2) riding with more than one person to an e-scooter, and 3) riding without a helmet If the rider selects 'Book with Gett', he will be transferred directly to the Gett app and will be able to order a taxi home easily. This feature helps educate riders on riding rules and makes alternatives easily accessible.
Renewed licence to operate in Tel Aviv
Earlier this month, TIER received a licence from Tel Aviv-Yafo Municipality to operate 1,800 e-scooters until March 2024. This is the second consecutive year that TIER has been awarded a licence to operate in Tel Aviv-Yafo. The rigorous and competitive selection process has had a focus on the topics of safety and parking compliance. The regulatory environment in Tel Aviv-Yafo ensures that shared e-scooters continue to be safer and more compliant than private e-scooters. In the 5 years of shared e-scooter operators being active in Tel Aviv-Yafo the mode has become an embedded part of the transport ecosystem and a key part of the Municipality's Transport Vision.