HindSight and TIER launch new partnership to promote safety in micro-mobility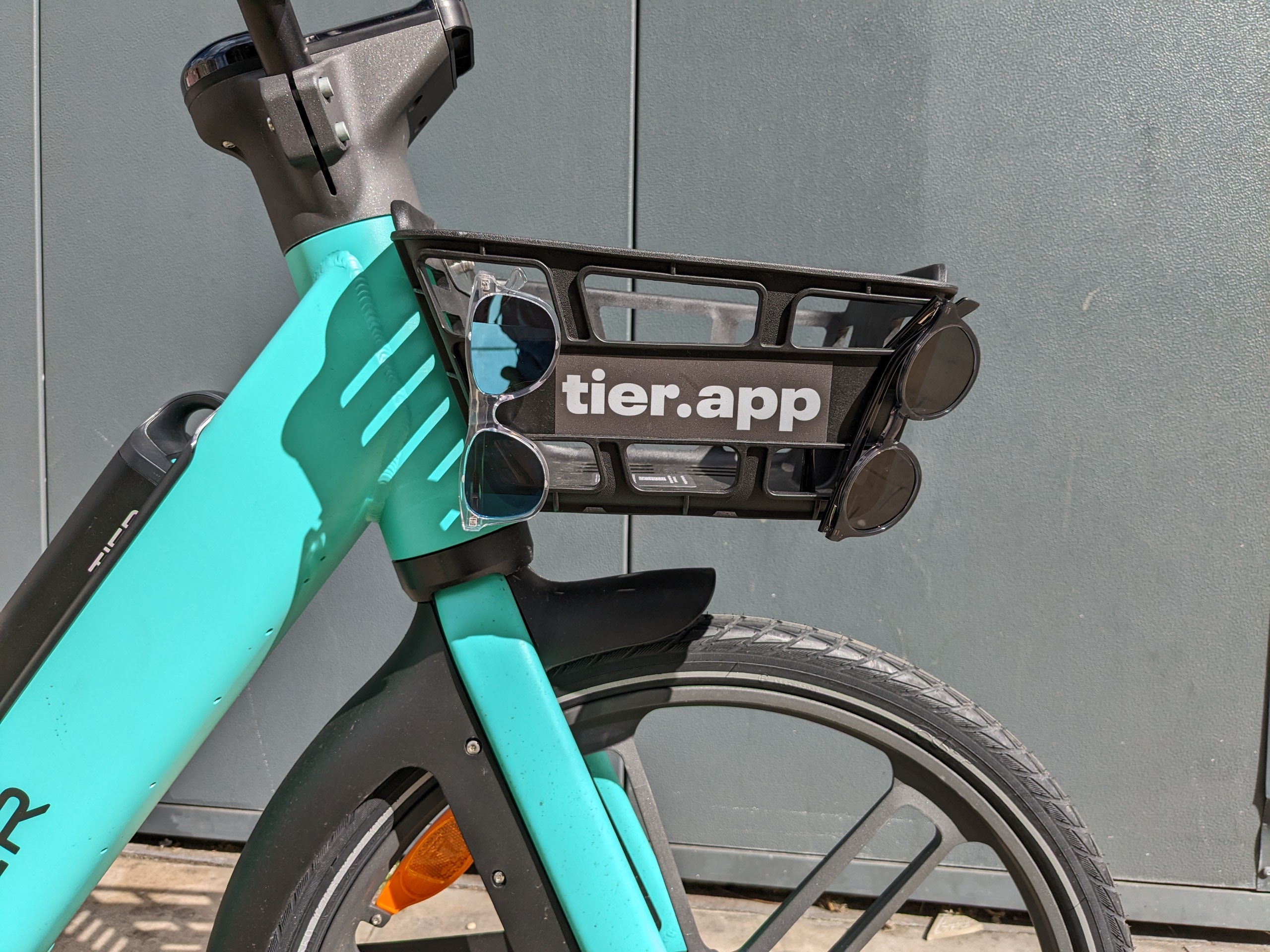 Revolutionary rear-view sunglasses brand to become active safety partner of TIER

Partnership includes discounts for TIER riders and free rides for HindSight customers

TIER & HindSight to hold joint safety-focused events
London: HindSight, the revolutionary eyewear business with a focus on cycling safety and TIER Mobility, the world's leading provider of micro-mobility, have today launched a new partnership with a focus on highlighting practical steps e-scooter and bike users can take to improve their safety when interacting with other road users and pedestrians.
The news follows HindSight's recent launch of its patented rear-view sunglasses. Co-founded by Olympic track champion Callum Skinner, HindSight has developed its own unique lens technology - which enables people cycling, scooting or even walking to easily check what is happening behind them while still facing ahead.
HindSight was founded to help improve rider situational awareness and prevent dangerous interactions between inattentive drivers and vulnerable road users, an experience shared by far too many people who have cycled on British roads. The advanced two-way reflective surface means that people can see what is on the road behind them without needing to turn around, and also without obscuring forward vision, ensuring anyone on a bicycle or an e-scooter can take the correct position on the road.
HindSight joins TIER's Active Safety Partner programme, offering shared e-scooter and e-bike riders discounted access to safety equipment which seamlessly fits into users' lives while bringing notable improvements to riders' perceived and overall safety when riding a TIER vehicle. TIER is committed to advocating for sensible, segregated infrastructure for micro-mobility users in the long-term, while recognising the need to take steps to improve rider safety on today's roads.
Both HindSight and TIER customers will benefit from the partnership. HindSight customers will have access to a custom code, offering first time riders two free unlocks and 20 minutes' free riding. TIER riders can also claim a discount on HindSight sunglasses, available through time-limited deals shared via the TIER app and email.
TIER and HindSight will also be working together on events with a focus on safety for riders.
Alexander Macdonald, Founder & CEO, HindSight said: ''We are absolutely delighted to be announcing our partnership with the leading provider of micromobility. It's testament to how well our tech works that they feel that our rear-view sunglasses provide a tangible benefit to riders of both e-bikes and e-scooters.
''The partnership will benefit both HindSight customers and TIER riders, and will hopefully incentivise yet more people to enjoy the benefits of travelling in a sustainable, convenient and enjoyable way.''
Jessica Hall, Head of Public Policy UKI, TIER said: " We have been seriously impressed with the effectiveness of HindSight's cutting-edge technology, it really feels like you have eyes in the back of your head. Through this partnership we hope to make TIER users feel safer and more comfortable when riding on the road, especially in areas where there isn't adequate cycling infrastructure in place yet. With HindSight glasses e-scooter and e-bike riders can check their surroundings before turning or making a manoeuvre, all without losing forward visibility, making shared micro-mobility more accessible, improve public safety and helping our users ride safely, improving the safety of vulnerable road users, and reducing conflict with pedestrians as well as motor vehicles."
-ENDS-