B2B Cooperations
Change Mobility for good – together!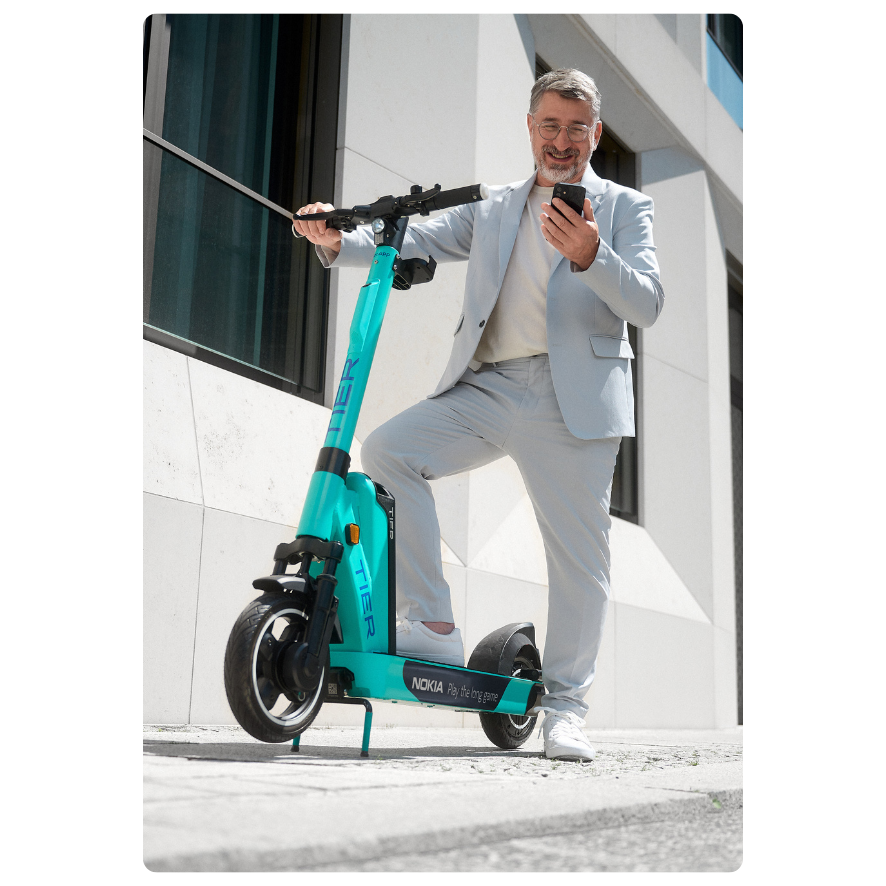 Create something new together
Micromobility has become an integral part of urban mobility. Together with our partners, we would like to offer unconventional solutions for a wide variety of occasions with individual concepts.
Are you a company looking for a benefit for your employees or do you need a connection to public transport? Would you like to generate more awareness as a company with your brand or create an incentive for potential customers to buy your product?

We offer you various options, whether it's a one-time voucher purchase or long-term cooperation - we want to create new opportunities together.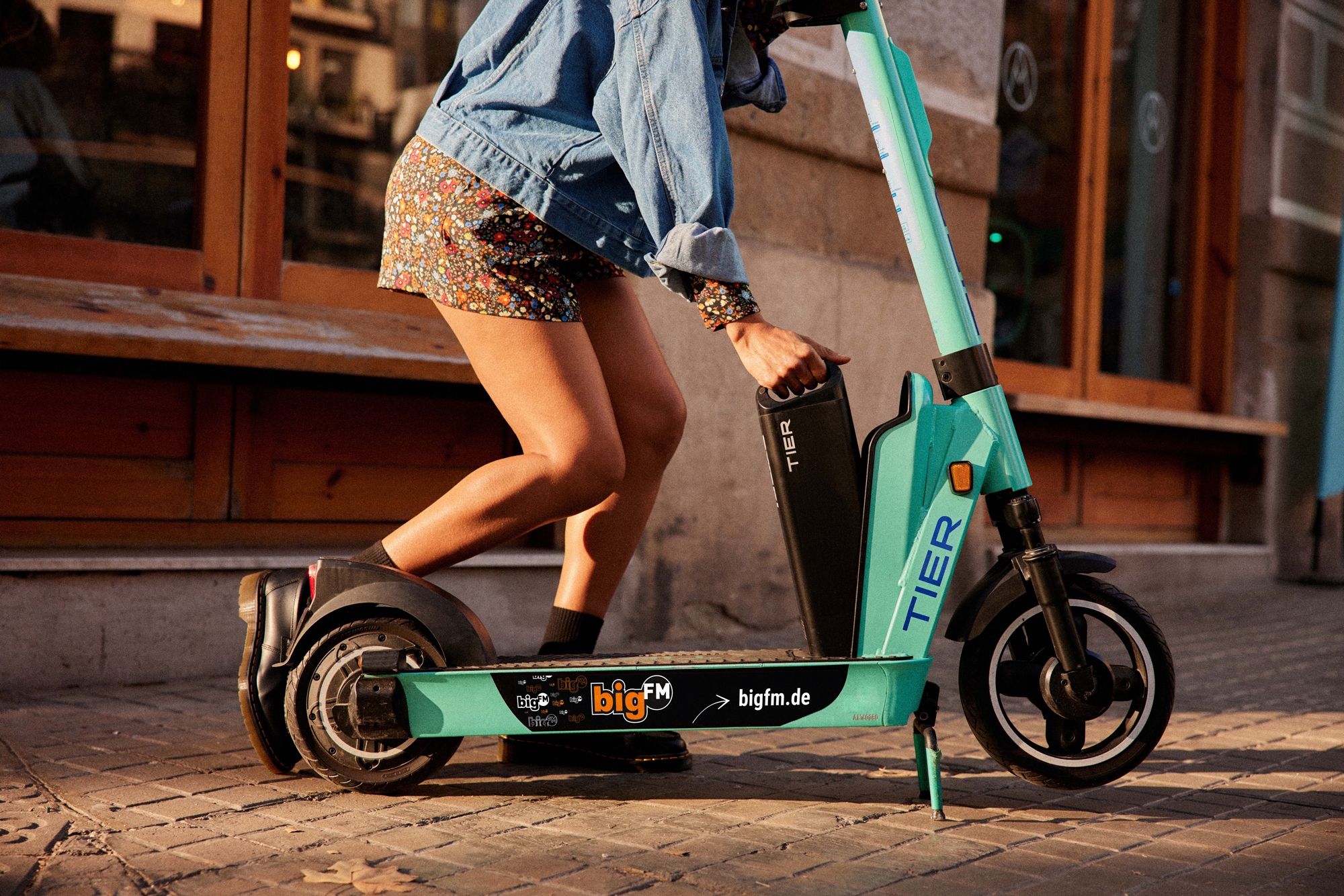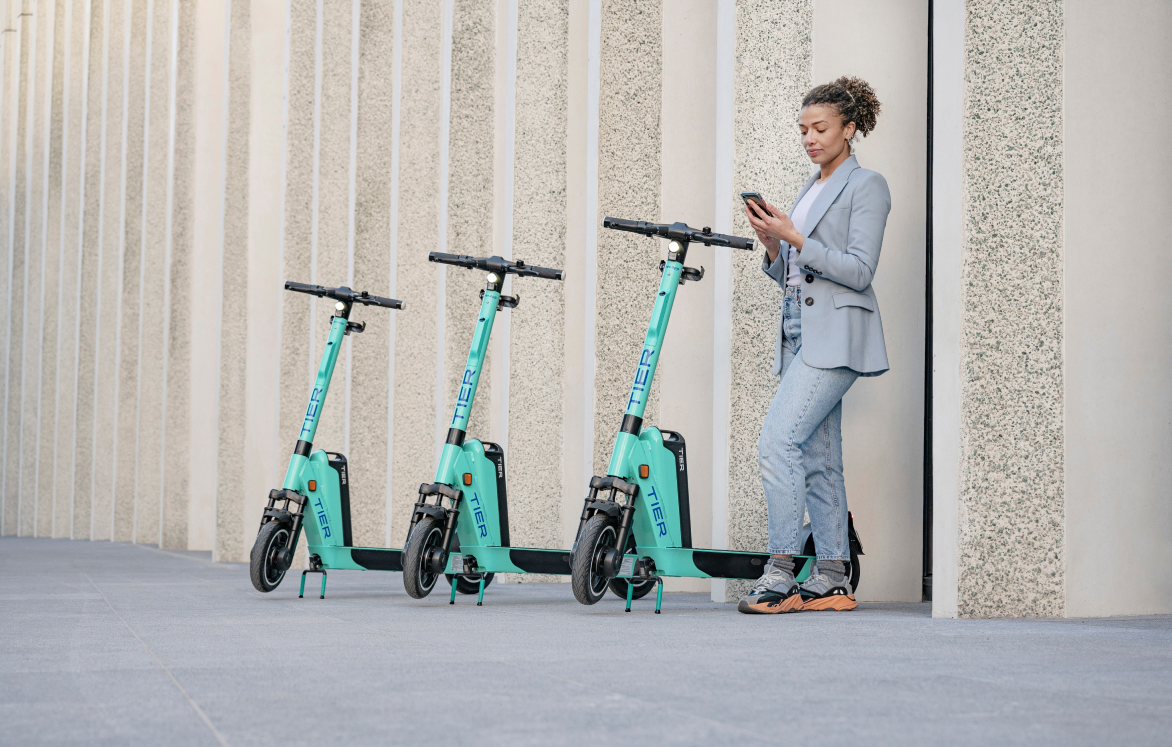 TIER for Companies
Events
We provide vehicles for events. Including delivery and collection. On request also with technical instruction and accompaniment of the event.
Employee mobility
Flexible mobility solutions for employees. On specific occasions or on a monthly basis. And of course tailored to individual requirements.
Parking zones & Mobility-Hubs
Specially designated parking areas increase the availability of vehicles and create order. We are happy to advise and develop site-specific concepts.
Voucher campaigns
We offer customized voucher solutions. For campaigns and contests, or as a gift for customers and employees.

Advertisement & Co-Branding
Present everywhere! Our vehicles offer space for your brand presence in various areas. On individual vehicles, the entire fleet of a city, or nationwide.
The power of partnerships
Ralf Mayer - Director Human Resources

Phantasialand Brühl

Um unseren Mitarbeitern eine attraktive Möglichkeit zu schaffen, die Kosten für den täglichen Arbeitsweg zu verringern sowie die Flexibilität zu erhöhen, stellen wir ihnen Gutscheincodes und E-Scooter von TIER zur Verfügung. Dadurch, dass den Kollegen kein durchgängig eng getaktetes ÖPNV zur Verfügung steht, ist diese Mikromobilitäts-Lösung für uns optimal! Somit bieten wir unseren Mitarbeitern rund um die Uhr die Möglichkeit, sicher, kostengünstig und flexibel zwischen zu Hause und dem Phantasialand zu pendeln.

Martin Miodownik - Co-founder & COO / CTO of NAVIT

NAVIT (Formerly RYDES)

NAVIT offers private and business mobility for everyone everywhere. TIER is a great business partner and our collaboration with them has been outstanding. Their vision of offering sustainable mobility solutions very much aligns with ours. Our customers are delighted that they have access to their TIER options through our mobility platform. https://www.navit.com/

Eric Matthes, General Manager Central, East and South Europe,

the Home of Nokia Phones, HMD Global

Bei HMD Global, the Home of Nokia Phones, arbeiten wir stetig daran, unser Unternehmen nachhaltiger zu gestalten. So haben wir mit dem Nokia G60 5G unser umweltfreundlichstes Gerät der G-Serie auf den Markt gebracht. Rückseite, Rahmen und Verpackung bestehen aus recycelten Materialien. Durch die Zusammenarbeit mit dem Mikromobilität-Experten TIER gehen wir noch einen Schritt weiter und wollen unsere Kunden dazu motivieren, auch bei der individuellen Mobilität stärker auf Nachhaltigkeit zu setzen und die CO 2 -Emissionen zu reduzieren. Jeder noch so kleine Schritt hilft.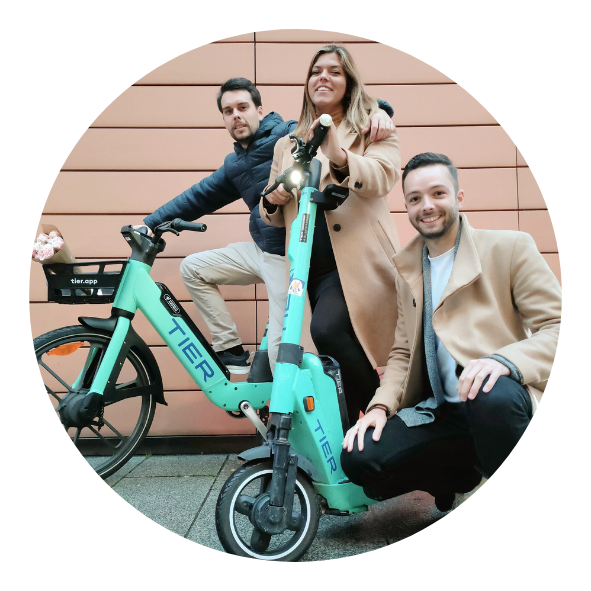 Team introduction
Our team introduces itself
We as a business development team are constantly developing and designing new business models. Together with our customers we are optimizing the products individually to the needs of our partners. By constantly monitoring the latest trends and developments, we succeed in establishing new products and services on the market. Our team is looking forward to your inquiry and will accompany you step by step in realizing your individual wishes!
Would you like to cooperate with us or do you have any questions?
Contact us without obligation
kooperationen@de.tier-ops.app
Get in touch with us and get your employees rolling.