Ready to join our team at TIER?
We're on a mission to change mobility for good. We're dedicated to decreasing harmful CO2 emissions produced by cars by offering smarter and most sustainable mobility solutions for the cities of the future, today. All xxx employees at TIER work together accross xxx countires to create happier and healthier cities. If this sounds like a mission you'd like to be part of, have a look at our open positions.

Life at Tier
We trailblaze, we rise, we care and we play.
Our team is like the cities we live in; vibrant, diverse, modern and exciting. We work hard to build our dream, lift our coworkers, make time for fun and always have the health and well-being of our team members at heart.
Values and benefits and TIER
Free Rides
Enjoy free rides on our e-scooters, e-bikes and e-mopeds to explore your city
Learning and development budget
Further your professional and personal development with our dedicated learning and development budget
Lifestyle memberships
Get access to lifestyle memberships such as Urban Sports Club*, Nilo Health, Blinklist and Headspace
ESOP program
Being part of the team means you're part of its success. Our ESOP program gives you an opportunity to have a share in the company
Flexible hours
Benefit from flexible hours and our remote work options*
Office
Access to WeWork offices (depending on the location)*
Culture
Become part of various ERGs such as #WomenofTIER, #QueeratTIER and more
Team events
Take advantage of your team event budget so you can get together with your colleagues and celebrate yourselves
Rangers
Become a TIER Ranger
TIER Rangers are the heart of our business. Help us move our vision forward: a future of clean and sustainable cities. As a Ranger, you will be the key to running our daily operations by swapping batteries, performing safety checks and reparking scooters. Sounds interesting? Apply below.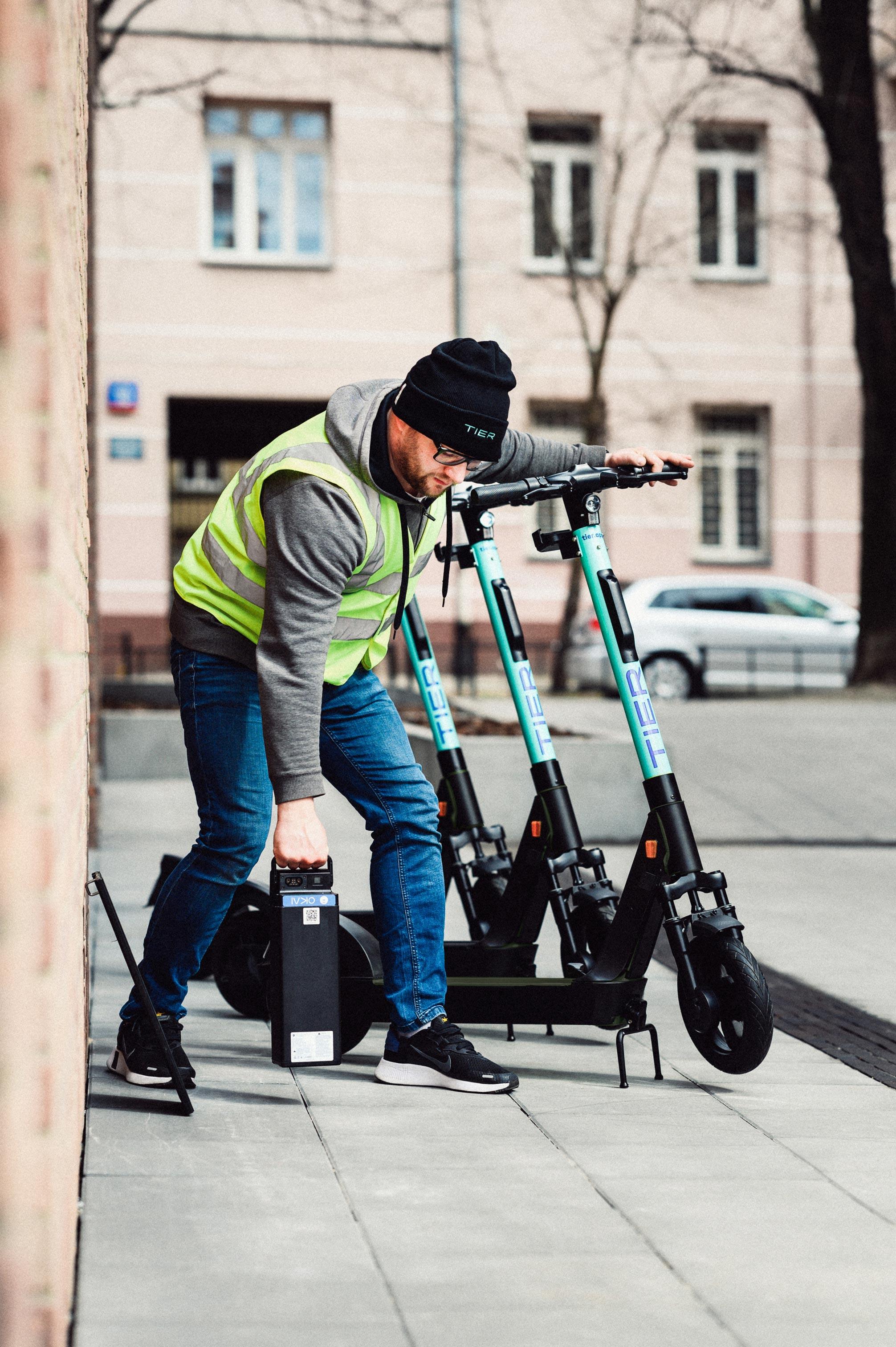 How we hire at TIER
We strive to be fast and transparent throughout our hiring process. Join our ride to change mobility for good!
*The process may vary depeding on the position and Seniority level.
Step 1
Submit your application
Make sure you apply within your area of expertise and then simply show us how great you are. If you have any questions, don't hesitate to contact us. We want you to feel comfortable and confidence during the hiring journey at TIER.
Step 2
Interview with Talent Acquisition
Come prepared, be sincere and ask what you need to know. Our recruiter will be on the lookout to assess your skills, experience and answer any questions you may have.
Step 3
Hiring Manager Interview
Be prepared to take a deeper dive into the role, share your ideas and find out the right info.
Show us how you approach a challenge: it can be case study or code test.
Get to know your future team a little better on a professional and personal level. Remember, we are not just looking for someone who can do the job but for also someone who will be a great addition to the team, so just be yourself!
Congratulations! Welcome to TIER! Your recruiter will be in touch with you to conclude the process and complete the paperwork.
Not a job, a career path
Job Opportunities all around the world. Ready to join the ride?
For example: Data Engineer, Mechanic.