Innovative and sustainable operations solutions: TIER partners with ari and ono to electrify operational fleet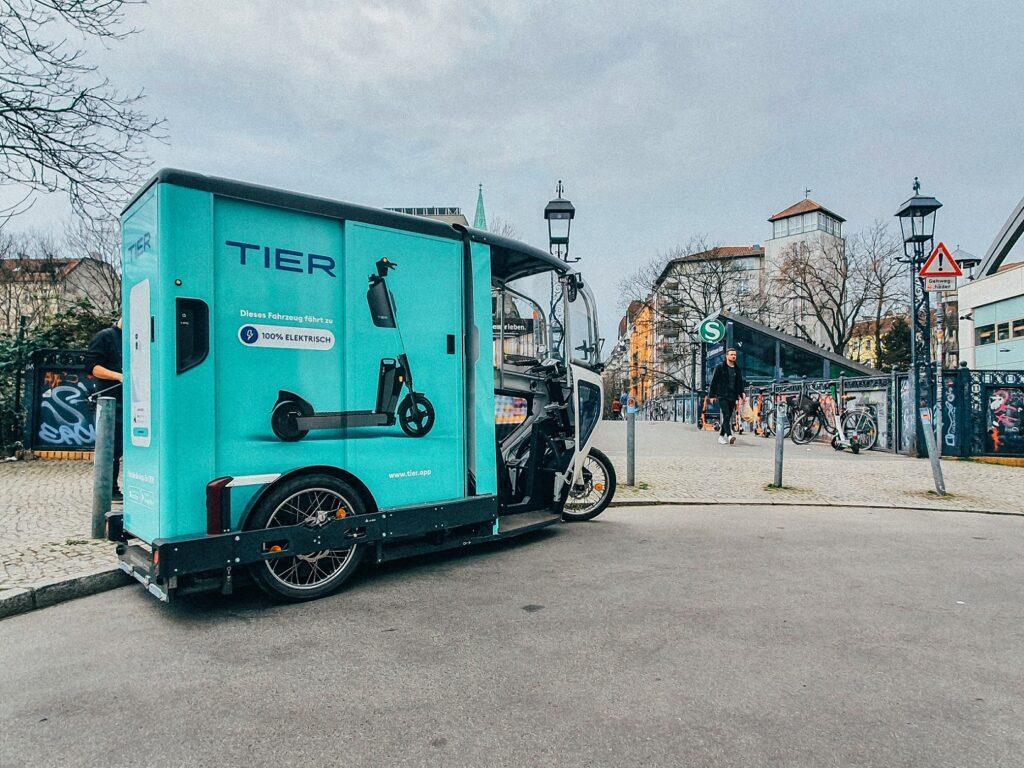 As the leading European micro-mobility provider, we strive to continuously pioneer the development of urban transport and to innovate new technologies that move our cities forward sustainably. Around nine months after TIER, together with two other European micro-mobility operators, announced that all three of us are jointly committing to a higher level of sustainability standards and practices across all areas of the e-scooter industry, we continue to push forward with the electrification of the fleet for operational use. By partnering with ARI Motors and ONO, TIER is working towards this commitment and we are expanding our operations fleet with electric transporters and electric cargo bikes. Various electric vehicles are now in use in several German and European cities for charging and maintenance of the e-scooter fleet.
"Sustainability is at the core of our industry and the added value that our service brings. It is important that we take responsibility for our practices and are held to the highest environmental and social standards," says Ailin Huang, Head of Sustainability at TIER. "After we have switched all warehouses to green energy last year, using electric vehicles to service TIER scooters is another milestone in avoiding and reducing emissions."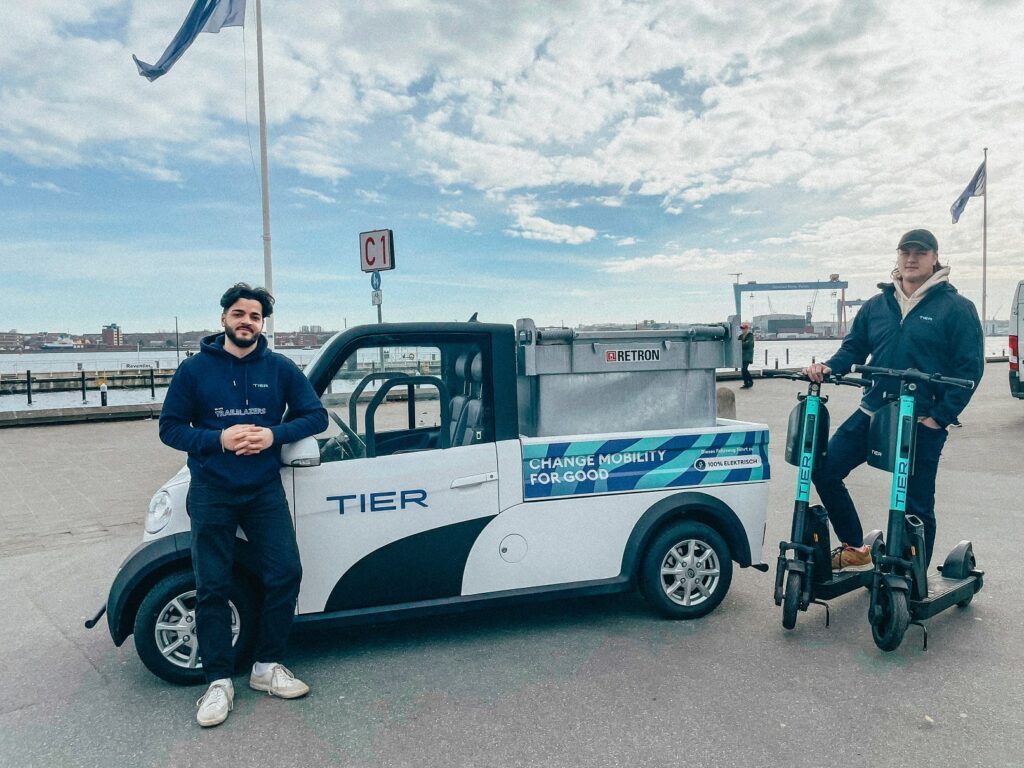 "We are proud to be on the road in Kiel with our electric van and receive a lot of positive feedback when we drive through the city to swap the e-scooter batteries. With our ongoing efforts and our ambition for constant improvement we take responsibility for our actions and show consumers and cities that they can have complete faith in the sector and our way of operating", says Fabian Kaiser, Operations Manager Schleswig-Holstein at TIER. "The electric vans are smooth to drive, easy to get around as well as ideal for short distances in urban areas and help us to do our jobs better and faster without polluting the environment."
Long range and short charging times
The ARI 458 electric light van is an agile van with a top speed of 80 km/h, 530 kg payload and up to 250 km range. The electric vans can be recharged in about 6-8 hours at a standard household socket, making them ideal for the operational use of the e-scooter fleet.
Agile electric cargo bikes from ONO
Since the beginning of the year, TIER has been using the electric cargo bikes from ONOMOTION GmbH in its service operations. In Berlin and Munich, we use the ONO, a Pedal Assisted Transporter (PAT), to replace discharged batteries on the e-scooters and e-mopeds. Other German cities are to follow. While officially classified as a bicycle, ONOMOTION's three-wheeled e-cargo bike can carry loads up to 200-kilograms. Its slender frame means that ONO is not an obstruction to traffic, especially in dense urban areas, and can easily get into hard-to-reach areas such as parks or cycleways and replace a delivery van.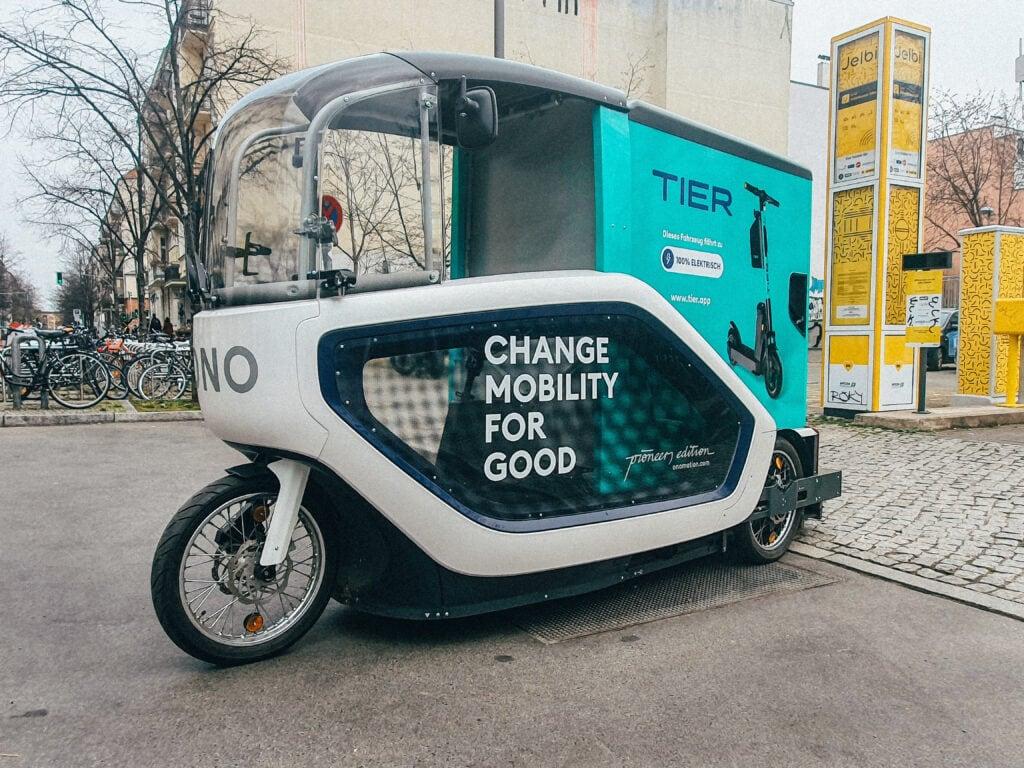 Full electrification of the operational fleet
To deliver on our target of a fully electric operations fleet by the end of 2021, we continue the roll out of electric transporters and electric cargo bikes across Europe.