Ride well with TIER
July 14, 2021
By Jinél Fourie, Head of Central Public Policy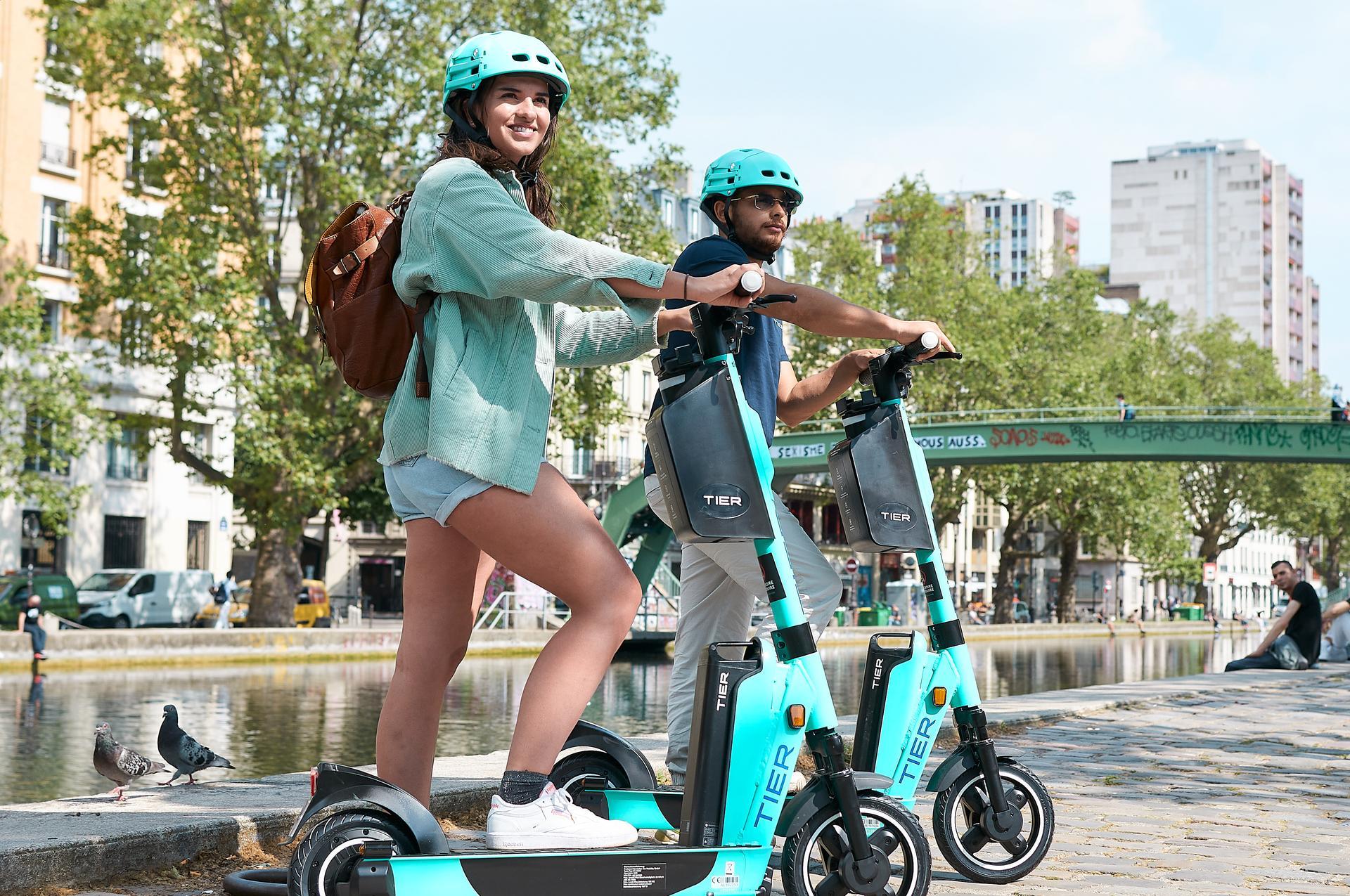 Head of Central Public Policy, Jinél Fourie, discusses how electric scooters can be an enabler for COVID-safe, sustainable travel, and the measures TIER is taking to keep its service safe and accessible for all during the pandemic.
If you have to move, TIER can help you do it safely. The COVID-19 pandemic has not only fundamentally changed the way we move, but caused the entire mobility sector to re-evaluate safe travel in a world of social distancing. All while seeking to avoid the pollution and congestion threatened by a car-based recovery.
We have seen shifts in how people use e-scooters since the beginning of COVID-19 lockdowns. With workplaces, restaurants and bars, and other typical gathering places being impacted by restrictions, people are using e-scooters to travel longer distances and are moving in more residential areas rather than previously bustling city centres. So e-scooters continue to play an important role in moving people in their communities and TIER is here to ensure that people can do so safely and sustainably.
We are constantly working to keep our service operational during uncertain times to provide a safe, sustainable, and socially distant way to make essential journeys and reduce the capacity burden on public transport. We have had our protocols validated by external COVID-19 experts to provide additional assurance that we are offering the right protection for the communities we serve.
We keep our service running safely in a number of ways, including:
Protecting our riders with frequent disinfection of all e-scooter "touchpoints" (handlebars, breaks, bell, phone holder, helmet and helmet box), and

User education and reminders to observe COVID-safe practices
Vehicles undergoing maintenance and repairs are deep-cleaned before being deployed
Helmet liners and hand sanitiser sachets are added to the helmet box
Testing advanced protection measures like copper tape on handlebar grips and a self-disinfecting coating applied to all high-frequency touch points

Keeping our employees safe with COVID operations protocols, offering protective gear, sanitising operations vehicles, staggered shifts, and home working
During the first wave, TIER focused on the immediate and critical transport needs of key workers with our TIER Heroes campaign, providing medical staff, teachers and care workers with free rides so they could travel in an easy, COVID-safe way. As cities began to open up, we supported our public transport partners with free rides for public transport subscription holders to ease social distancing on buses and trains. With the popularity of our free rides and unlocks to those who need it, we are continuing our efforts in every country we serve to offer these benefits and help even more people use mobility for good.

As the second wave takes hold around the world, we have seen how everyday heroes are contributing to the health and wellbeing of society through selfless actions. At TIER we are expanding our TIER Heroes support to these everyday heroes by sharing stories of individuals stepping up in light of the crisis and giving them free rides to continue their exceptional contribution.

Do you know an everyday hero who deserves free rides for helping others during these exceptional times? All you need to do is tell us who you think needs two weeks worth of free minutes* by tagging their name and why they deserve it on our Instagram account and we'll get them free minutes.

At TIER, we know that people continue to need reliable and available transport during and after the COVID-19 crisis. We are here to stay and here to support our communities. You can count on us.
Ride well. Reach out. Change Mobility for Good.
*Competition runs from 04.11.2020 until 18.11.2020 on the official TIER Mobility Instagram Account. Every code enables 400 free minutes to ride. Only one code per eligible person.The codes are valid until 02.12.2020 and once activated, expire after 14 days. Winner must be 18 or over, have an open Instagram account and an active TIER account to redeem. See full Terms and Conditions here.