New national parking regulations in Sweden from September 1st
August 29, 2022
By August Svedenstedt, Regional Manager Sweden & Denmark at TIER Mobility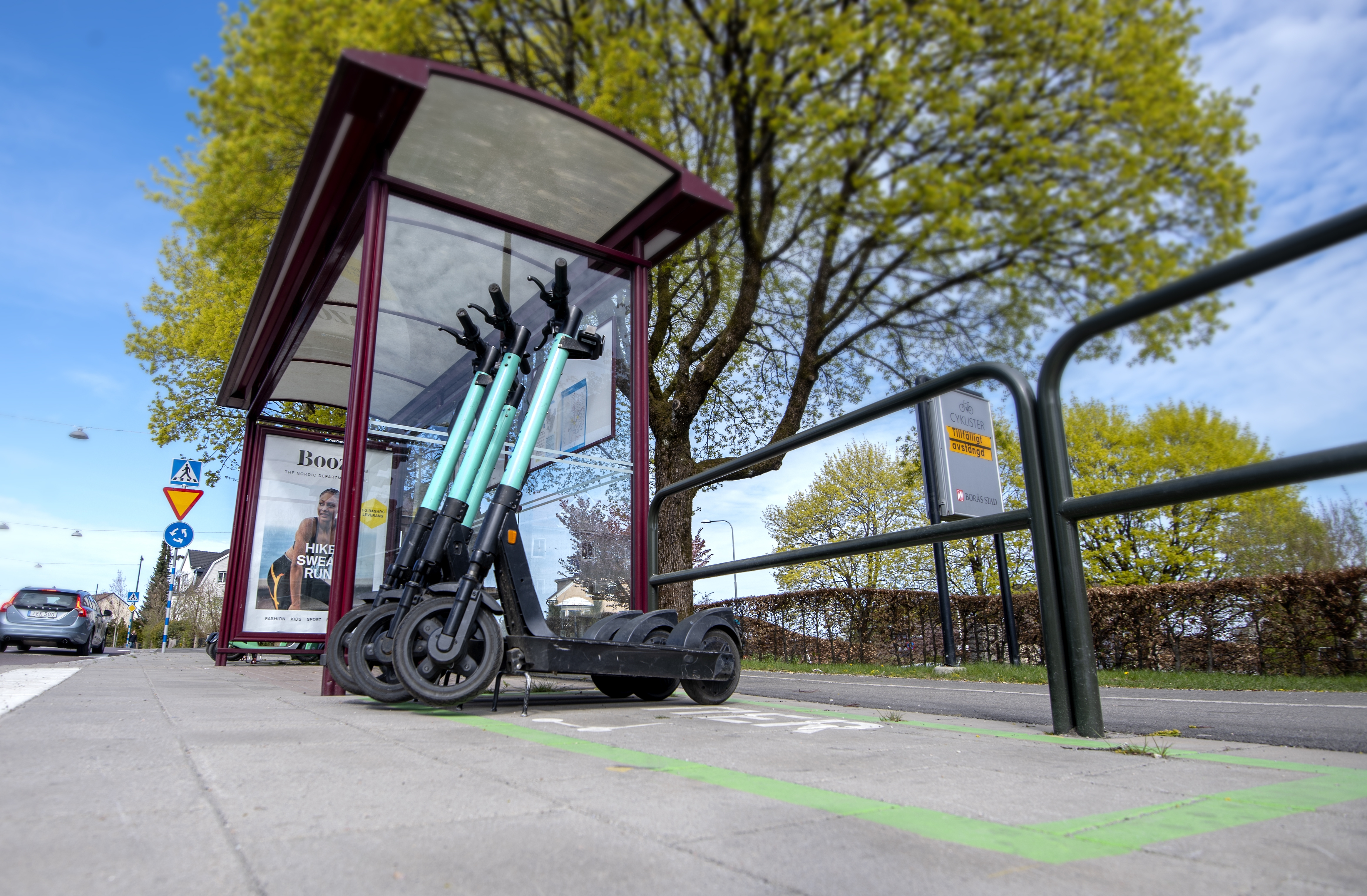 Dear Customer,
As of the first of 1st of September the Infrastructure Minister Thomas Eneroth decided a national parking ban of eScooters in the city space except within municipality approved spaces or in bike racks. This means you will have to end your TIER ride within the blue marked spaces in the TIER-app. We appreciate this will make a difference when riding our scooter, but please don't hesitate to contact our customer care team if you have any issues or problems.
Where does TIER stand in this?
Last year, more than 26 million trips and a total of nearly 48 million kilometers were traveled with shared e-scooters in Sweden alone. The parking ban thus impairs a mobility service used by hundreds of thousands of Swedes.
TIER agrees that there are challenges around parking. But it is unfortunate that the government ignores opportunities to increase order with the help of new technical solutions, smart regulation and through dialogue and collaboration adapted to each municipality's local conditions.
This parking ban also goes against the Swedish Transport Agency's investigation and has been criticized, among other things, by the Swedish Transport Agency, Trafikanalys, the Public Prosecutor's Office and the Region of Stockholm. The government's basis for the decision is also lacking in the underlying analysis according to several experts.
In many cities today there is an under capacity of bicycle racks. This also applies to classic cycling cities where parking is already congested. In order to get new parking spaces, an enormous amount of work is urgently required on the part of the municipality in identifying, budgeting and making decisions. This new parking regulation will unfortunately create negative side effects for cyclists, while e-scooter riders will find it much more difficult to park, which inhibits the transition to sustainable transport.
We will work together with the municipalities to push for a rapid expansion of parking spaces for shared micro mobility - preferably on surfaces that are currently occupied by cars. According to a study by the Swedish Real Estate Owners, Tenants' Association and the Swedish Nature Protection Association, there is today more parking space for cars than living space in Sweden.
E-scooters - and shared micro mobility in general - are here to stay and will continue to increasingly contribute to Sweden reaching the transport sector's climate goals, despite the challenge that the new parking ban will entail.
Screenshot of the app how mandatory parking looks like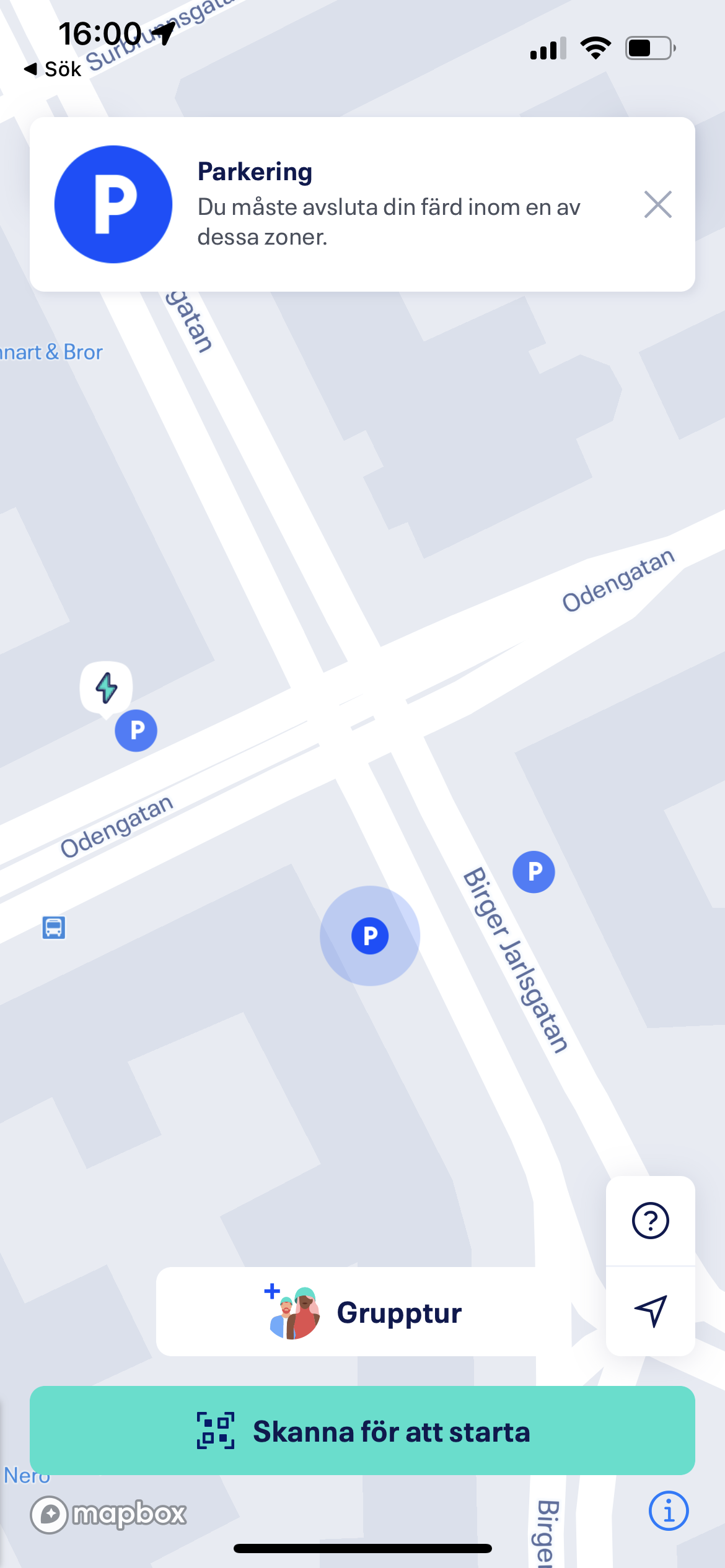 Photo: Anna Sigge