Inside TIER: Meet Cecilia, our VP of Compliance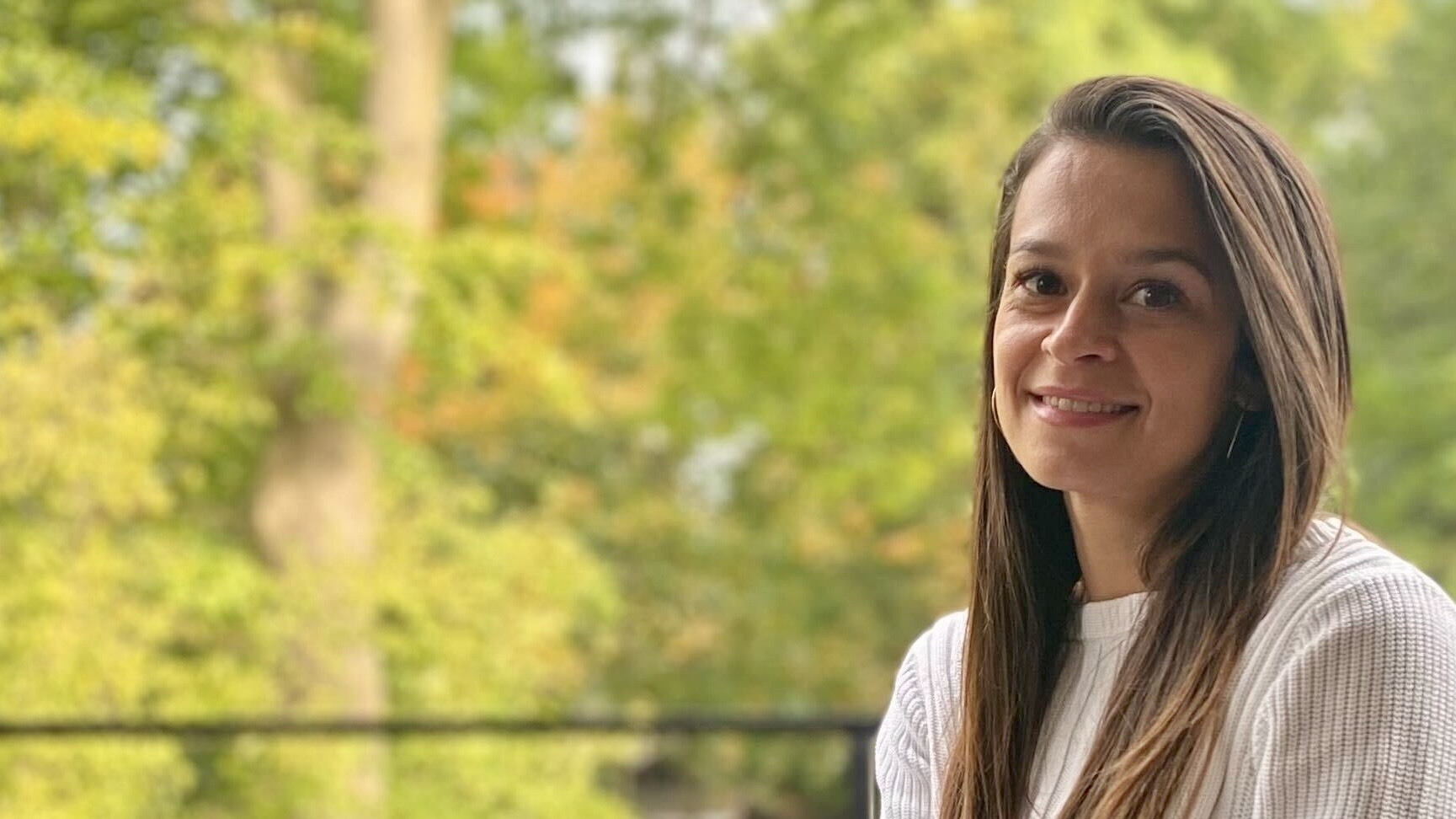 TIER runs on one mission: changing mobility for good 🌍 There are countless of dedicated people from across the globe who contribute to our vision. In the new Inside TIER interview series, we will give you a glimpse into who sits behind our operations and what drives them and their teams.

In this edition, we sit down with Cecilia Nasarre, our VP of Compliance. __________________________________________________________________________
TIER: Hi Cecilia! Let's start off with you telling us something about yourself that we don't know?
Hi! I was born in Toulouse, France, but grew up in the US. We moved around a lot: St Louis, Puerto Rico, Hawaii, Miami, Washington D.C. ... After a little more than 10 years, we moved back to France. I have also moved a lot for my studies. I did my bachelors in Paris and Sheffield, my Masters in Law in Montreal, Canada and my second masters degree back in Paris. As you can see from the photo below, traveling while studying was not a light activity for me ;)
After I finished my studies, I worked in France, but didn't stay long as another job opportunity took me to London, then Barcelona and finally Hamburg. Prior to moving to Hamburg, I had never stayed in a city more than 2 years in a row. I guess you could say this is quite uncommon as a legal/compliance professional, but I have always enjoyed exploring new cultures and cities, so I really tried to integrate that into my professional life.
Tell us a little bit about your role at TIER and what your day to day looks like?

My team and I are responsible for ethics and compliance (in the large sense of the word), and our days never look the same! We work on developing the Governance, Risk and Compliance (GRC) framework and maintaining/growing an ethical culture within TIER. We have many stakeholders across all teams, but we collaborate closely with Finance, Legal, Procurement and the People teams. Our focus at the moment is the Supply Chain project, a process to comply with the Supply Chain Act, which aims to protect the rights of people producing goods for the German market. This requires good cooperation between the Compliance, Procurement, Sustainability and Vehicle & Supply Chain teams. Working on ethics & compliance training, as well as implementing new controls, is also keeping us very busy at the moment. Internal controls (mechanisms, rules or procedures) represent a significant part of what we do, as it allows us to mitigate TIER's risks, reduce costs/legal breaches and enhance efficiency.
What is the best part of working at TIER?
The people! I've worked with incredible people here at TIER. Not only is it a really international workplace, but we all share a very similar mentality: trailblazers with big hearts :)
Our mission is to change mobility for good, which centers around sustainability. What role does that play in your work and life?
Sustainability comes in different forms within our work. We notably work on it in the ESG (Environmental, Social, and Corporate Governance) related projects, in collaboration with the Sustainability team. Sustainability is for example a key element in the Supply chain project mentioned above. In my personal life, sustainability also has an important place. I try to be very mindful about what I buy (food, clothes, etc) and how I live. This also includes thinking twice about the modes of transportation I use; I try to walk or bike as much as possible.
Which company value has the biggest impact on your team, and how does your team contribute to it?
All of TIER's four values definitely have a big impact on my team, but if I had to choose one it would be #WeCARE. We are considerate and empathetic. We trust each other and respect each other's boundaries and priorities. We follow through and people can count on us because for us, the health and wellbeing of employees comes first. We truly care. We also are reliable partners and we care about our relationships which we have built, both internal and external. We have high integrity, are mindful of the consequences of our actions and our promises mean a lot.
What's something that you and your team have worked on that you are most proud of?
I am proud of everything we have worked on because everything was created from scratch and with the help of amazing people! I am however particularly proud of the third party/vendor management process we implemented. This process consists of performing checks on third parties we wish to work with. Such screening ensures that all our partners meet a series of minimum requirements (no illegal practices, commitment to ethical standards, etc) that TIER considers essential for the quality of the contracted service. This project was hard work and a great collaborative effort.
What initiatives in the Compliance world are key to driving positive change?
Compliance is all about driving positive change! We make sure our employees are treated fairly, that everyone behaves legally and ethically and that TIER's property and assets are protected. We also help develop efficient internal processes and bring transparency to our risks.
What advice would you give your younger self?
It's never too late to make a change!