Corporate Carbon Footprint: the starting point for climate action
November 14, 2022
By Kerri Robinson, Sustainability Manager at TIER Mobility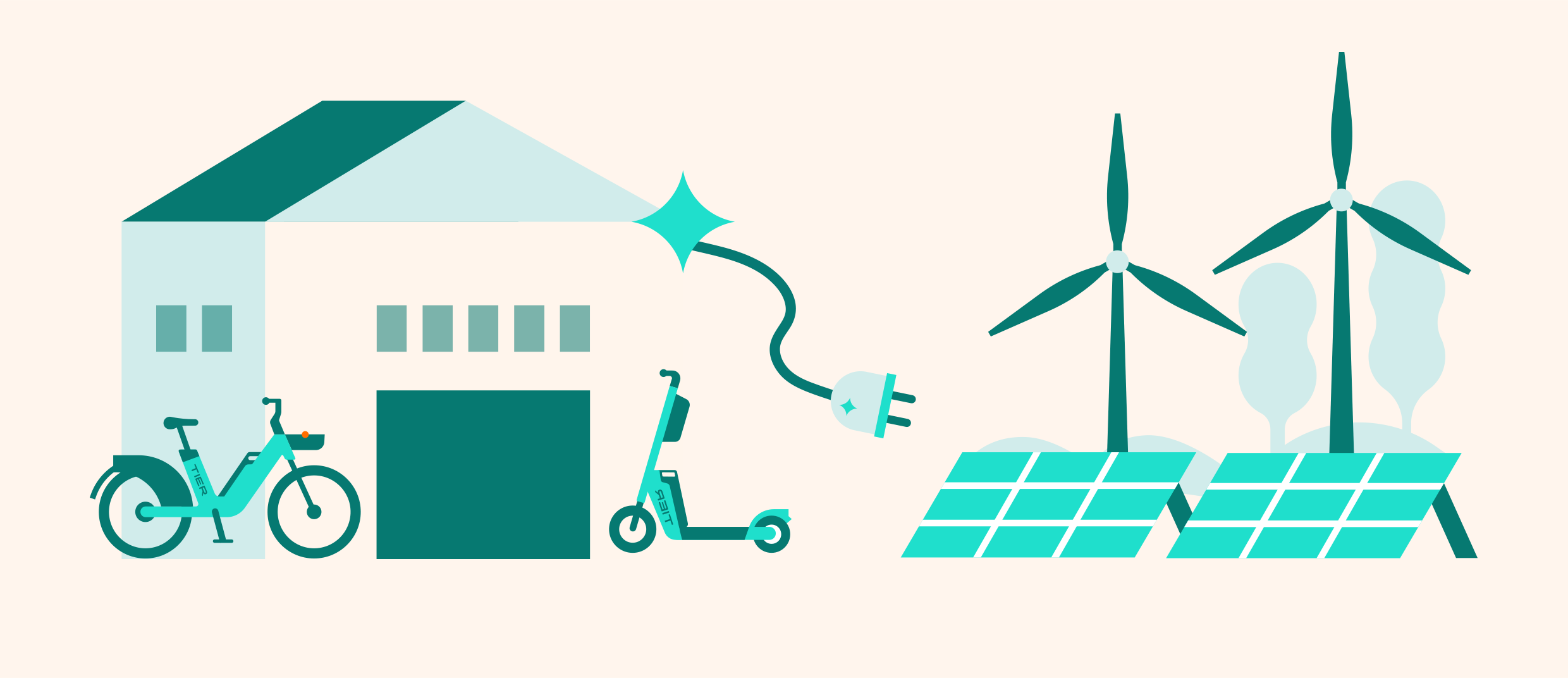 A means to an end
At TIER, assessing our corporate carbon footprint (CCF) was always a means to an end rather than the end in itself. We conducted our first CCF from 2019 across all three scopes and we were the first micro-mobility operator to become climate neutral by offsetting our emissions across all scopes (more details on the verified offsetting projects here). At the same time it was clear for us that becoming climate neutral through offsetting was just the first step. To mitigate climate change and reduce our impact we must work on radically reducing our emissions.
Raising the ambition
To guide our emission reduction efforts we have developed the industry's most ambitious emissions reduction targets that have been validated by the Science Based Targets initiative. Our targets are aligned with the 1.5 degree trajectory of the Paris Agreement and even go beyond the minimum requirements. As such, we have committed to reducing our absolute scope 1 & 2 emissions 50% by 2026 from a 2020 base year and made the commitment to engage 70% of our suppliers in setting science-based targets by 2026. In addition to our science based targets, we have set a bold internal target to reduce the production and logistics emission intensity per vehicle in our fleet by 50% by 2026. Sound ambitious? It is!
Keeping track of our CCF over the years was useful for both serving as a baseline and identifying emission hotspots and corresponding emission reduction potential and pathways (see our 2020 baseline CCF here). For our direct & indirect emissions (scope 1 & 2) we have identified that optimizing our operations by switching to e-vehicles, using renewable energy and increasing the heating efficiency of our offices and warehouses will assist us to meet our 50% absolute reduction target by 2026. To tackle our scope 3 emissions, we have identified that increasing the share of recycled materials in our vehicles, sourcing lower impact batteries and optimizing our incoming logistics will ensure that we reduce the emission intensity of our vehicles by 50%. To keep track, we will continue to conduct carbon accounting assessments annually across the TIER group and report on our progress towards meeting our ambitious targets.
Our progress so far
What's more, we are already well underway and we have already implemented a host of emission reduction measures. Between 2019 and 2020 we reduced scope 1 & 2 emissions by two thirds in absolute terms. This was achieved by optimizing our operations by increasing the share of electric vehicles in our operations fleet and introducing swappable batteries which in turn reduced the operational distance per battery swapped. Since then, we have also driven down our scope 3 emissions by decreasing the share of primary materials in our vehicles, extending their lifetime and optimizing our logistics. Through all of these measures, we have achieved a significant decoupling of our company growth rate from our direct and well as indirect greenhouse gas emissions.
This is not the time to COP-out
If there is one message we should take away from the ongoing climate negotiations at the 27th Conference of Parties (COP27) is that we need to drive down global emissions fast. Otherwise we are headed for even more devastating irreversible climate tipping points.
Companies play a key role and must lead the way. We are committed to continue playing our part in reducing transport related greenhouse gas emissions by providing low carbon modes of transport and driving down our corporate emissions overall. Stay tuned for updates on our progress!