Second-life battery solutions – TIER and Vertical Values partner up to extend battery lifespan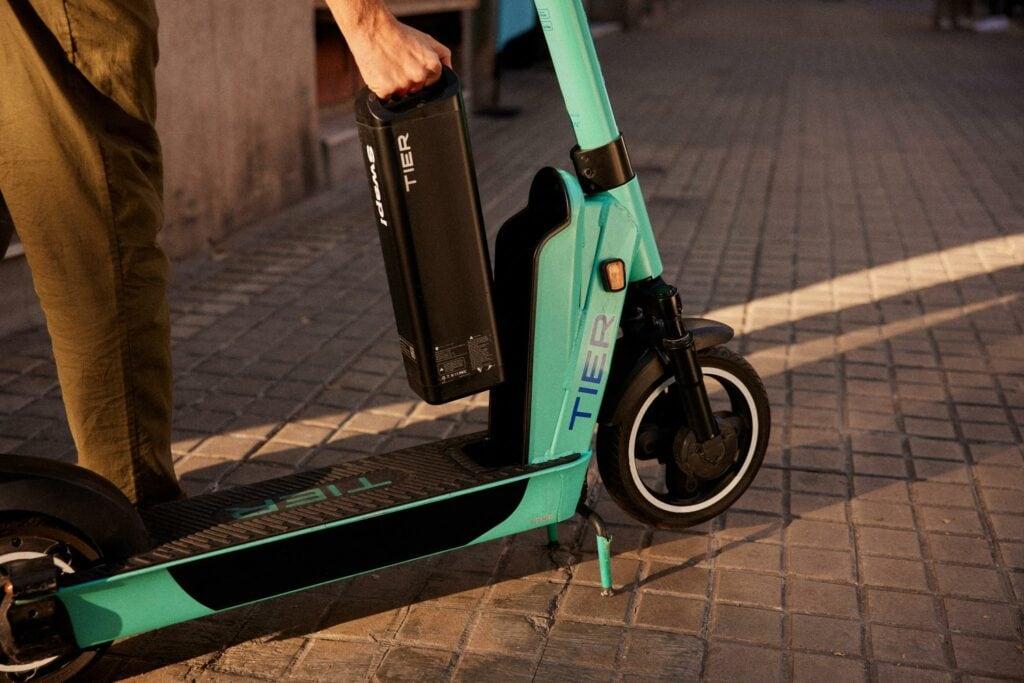 Micro-mobility provider TIER Mobility (TIER) and Berlin startup Vertical Values enter into a partnership to extend the lifespan of batteries by repairing and upcycling lithium batteries.
Vertical Values is supporting TIER across European markets in terms of battery sustainability.
The goal is to embrace re- and upcycling as well as practices of a circular economy to minimise the environmental impact of its vehicles.
Thursday 24th February, Berlin – TIER, the European micro-mobility leader, starts a partnership with Vertical Values, a German start-up company giving batteries a second life by repairing and upcycling lithium batteries.

The mining of raw materials for the production of lithium-ion batteries, as used in electric vehicles like e-scooters and e-bikes, represents a major environmental burden. As part of TIER's commitment to sustainability, the company aims to set the standard in sustainable consumption, production, and operations. The introduction of ways to give battery cells a second life, in collaboration with German start-up Vertical Values, is another milestone in avoiding and reducing emissions.
Electric vehicle batteries are prime targets for upcycling as they are typically decommissioned from their first life when the electric vehicle starts to fall short of its promised range despite the battery still holding 70% to 80% of its original charge. However, the upcycling challenge is that these batteries are made up of hundreds of lithium-ion battery cells that have all aged differently, and like in a link chain, the weakest element typically defines the capability of the entire system.
At TIER, environmental responsibility is prioritised from the highest levels with its co-founder and CEO, Lawrence Leuschner, bringing extensive experience in the refurbishment of products. For this very reason, the Berlin-based provider embraces re- and upcycling and practices the benefits of a circular economy to minimise the environmental impact of its vehicles.
Ailin Huang, Head of Sustainability at TIER Mobility, said: "We are delighted to work with Vertical Values to extend the lifespan of e-scooter batteries and have a new partner who can help make our light electric vehicles even more environmentally friendly. We always first prioritise reuse over recycling according to circular economy principles. Next to the e-scooter as a whole, the batteries hold the biggest opportunity for reuse as they still have over 80% of their capacity even after several hundred charging cycles. So, it's absolutely critical that we scale up the reuse of batteries!"
The Vertical Values team said: "We are excited to partner with TIER. Together we will set a new standard for the micro-mobility industry in terms of battery sustainability."
Vertical Values repairs the defective e-scooter batteries and extracts the cells from broken e-scooter batteries. Each extracted cell is evaluated individually to determine its SoH (State of Health). Once the cells are properly tested, they will be sorted. Sorted cells are then repurposed and turned into new products, which extends the lifespan of the cells.
TIER strives to set the bar for sustainability in the micro-mobility industry and is continuously pioneering the development of new standards. In 2021, TIER announced its partnership with Northvolt, a leading innovator and supplier of sustainable, high-quality battery cells and systems, to improve the environmental impact of the batteries used for electric vehicles. TIER also partnered with Nunam, a German-Indian impact-driven start-up company advocating for a green power supply in rural India.
+++ENDS+++
ABOUT TIER Mobility
TIER Mobility is Europe's leading shared micro-mobility provider, with a mission to Change Mobility for Good. By providing people with a range of shared, light electric vehicles, from e-scooters to e-bikes and e-mopeds, powered by a proprietary Energy Network, TIER helps cities reduce their dependence on cars. Founded in 2018 by Lawrence Leuschner, Matthias Laug and Julian Blessin, TIER is headquartered in Berlin and currently operates in 250+ cities across 22 countries in Europe and the Middle East. With a focus on providing the safest, most equitable and most sustainable mobility solution, TIER has been climate neutral since 2020.
TIER's investors include SoftBank Vision Fund 2, Mubadala Capital, Northzone, Goodwater Capital and White Star Capital. For more information, visit www.tier.app.