Our commitment to climate action
July 15, 2021
By Lawrence Leuschner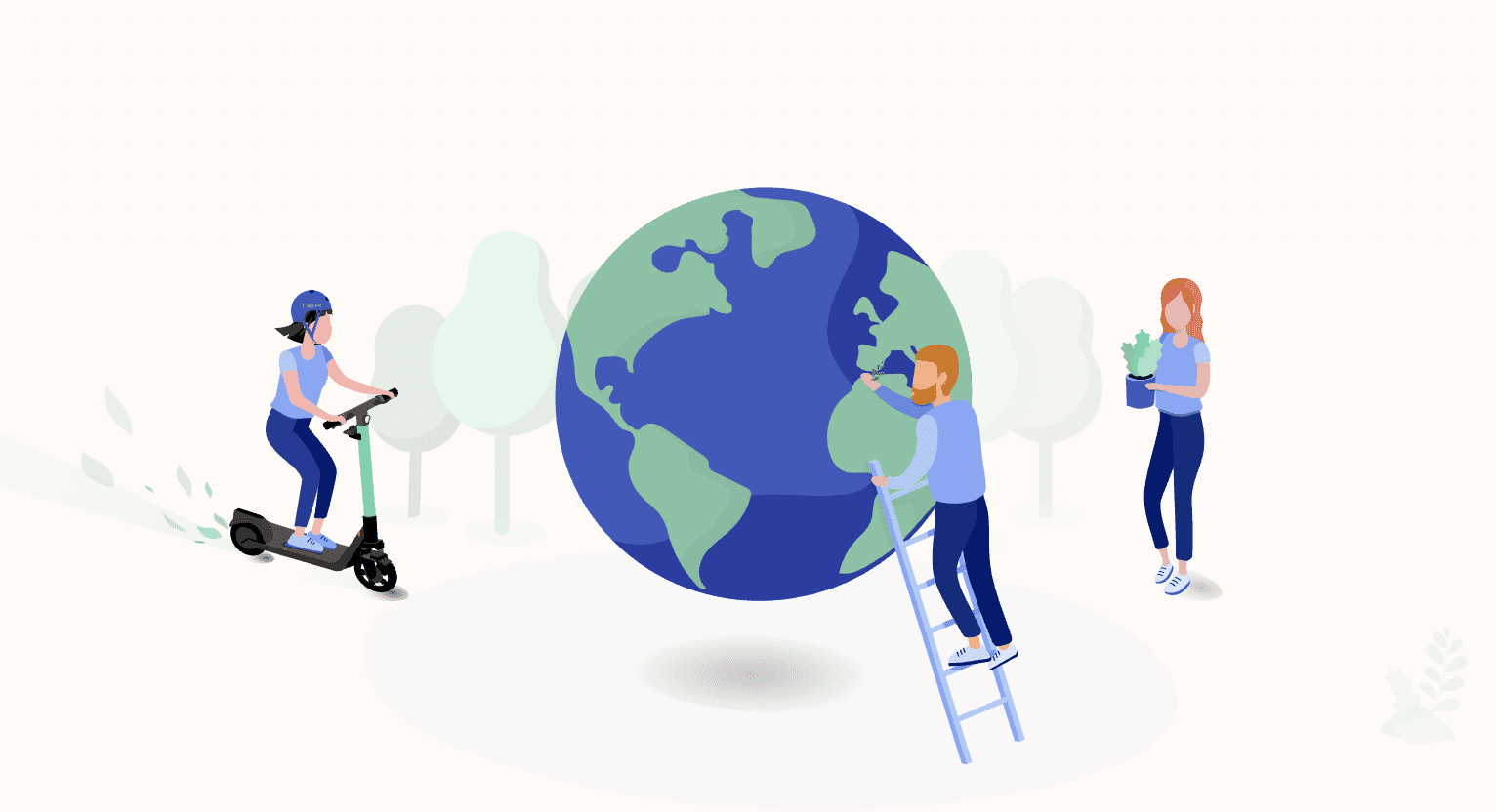 Throughout the lead up to COP26 it was clear that this 'Conference Of Parties' was going to be a pivotal one.
The latest IPCC Assessment Report showed scientific evidence that we are heading towards global warming of 2-3°C. In order to limit warming to 1.5°C degrees we need to halve our emissions globally.
Timing and ambition are absolutely critical. And it is world leaders and corporate leaders alike that must commit to action now.
Yesterday, I was honored to have the opportunity to address Transport Ministers at COP26 and present the 'Call for Action' on behalf of the International Transport Forum Corporate Partnership Board (ITF CPB) together with fellow e-mobility pioneer Avinash Rugoobor from Arrival. In this 'Call for Action' from corporate leaders, we have outlined 6 key points to decarbonise transport, including financial and regulatory requirements, infrastructure needs and the need for even closer and continued collaboration between the private and public sector. Read more here. I also had the opportunity to share TIER's perspective on climate leadership.
In this vein, I am excited to announce that we have committed to the Science-Based Targets initiative (SBTi), which is dedicated to driving climate action within the private sector by aiding companies in setting emission reduction targets, in alignment with the goals of the Paris Agreement. (1)
On our quest to drastically reduce emissions towards net zero, we have set ambitious targets, both in terms of scope and timing. That is why we will reduce:
our absolute emissions across scope 1 and 2 a further 50% by 2026 from a 2020 base year. These include all emissions from the energy and electricity consumption of all our operations vehicles, offices, and warehouses; and


the emission intensity of the production and upstream related logistics per vehicle in our fleet 50% by 2026 from a 2020 base year. These scope 3 emissions make up close to 90% of our total corporate carbon footprint. In addition, for scope 3 emissions, we will engage deeply with our supply chain partners (at least 70% by emissions) to set science-based targets across our value chain.
What's more, we are well underway to reaching those targets and have already implemented a host of emission reduction measures. Between 2019 and 2020 we reduced scope 1 and 2 emissions by two thirds in absolute terms. We did this by driving a green operations model with swappable batteries across our entire fleet, using 100% renewable energy in all of our facilities and an increasingly electrified operations fleet (utilizing e-vans and cargo bikes instead of internal combustion engine vehicles). In scope 3, we have also drastically reduced our emissions in logistics by 70% by transporting and distributing our vehicles primarily through rail and road freight (instead of by air transport). Through all of these measures, we have achieved a significant decoupling of our company growth rate from our direct as well as indirect greenhouse gas emissions within just one year.
As I said before and I will say it again: our time to act is now. My impressions at COP26 leave me hopeful and we will certainly play our part in decarbonising urban transport and advance the goal of a zero-emission future. Join us on our journey.
#ChangeMobilityForGood
(1) Limiting warming to well-below 2°C above pre-industrial levels and pursuing efforts to limit warming to 1.5°C.