TIER e-scooters in York – Information for local business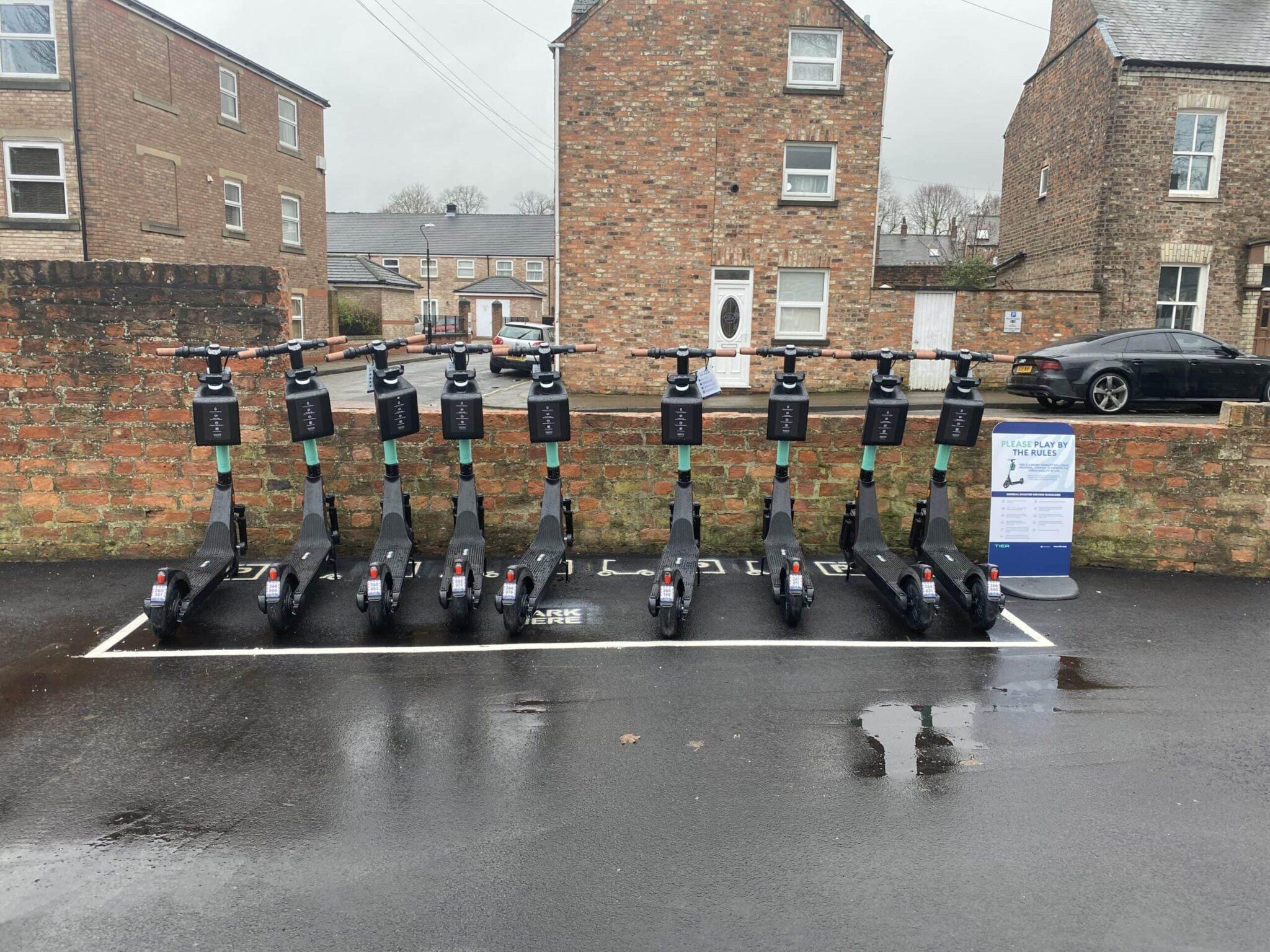 TIER is offering the opportunity to host e-scooter parking on private business premises to drive footfall and promote sustainable travel in York.
Is there a parking spot near my business?
The easiest way to see where they are available is to download the TIER app, which is available on the App Store, Google Play, or the tier.app website. Or check out our blog.
List of current parking spots:
Rougier Street
Marygate Car Park
Bootham Row Car Park
York Art Gallery
Castle Car Park
Piccadilly
York Hospital
Middleton's Hotel, Cromwell Road
E-scooters are not permitted on the City Centre footstreets. If your business is on the footstreets, please keep this in mind.

Expansion into all residential areas of the City will be completed in 2021. If your business is not in the current operational zone, please still reach out to register your interest.
Is my land suitable?
E-scooter parking is versatile and can be adapted to fit your premises. This could be anything from space on a shop front courtyard to a full car parking space. You can define the capacity and our local team are available to visit your premises to help if you need it!
Hosting a e-scooter parking
If you are interested in hosting an e-scooter parking spot on your business premises, then please e-mail the York Team at yorksupport@tier.app and a member of the team will be in touch.

Hosting e-scooter parking is free of charge for both TIER and the premises owner.
Get in touch with our team
Jessica Hall
City Manager
yorksupport@tier.app