TIER appoints independent Nordic Safety Board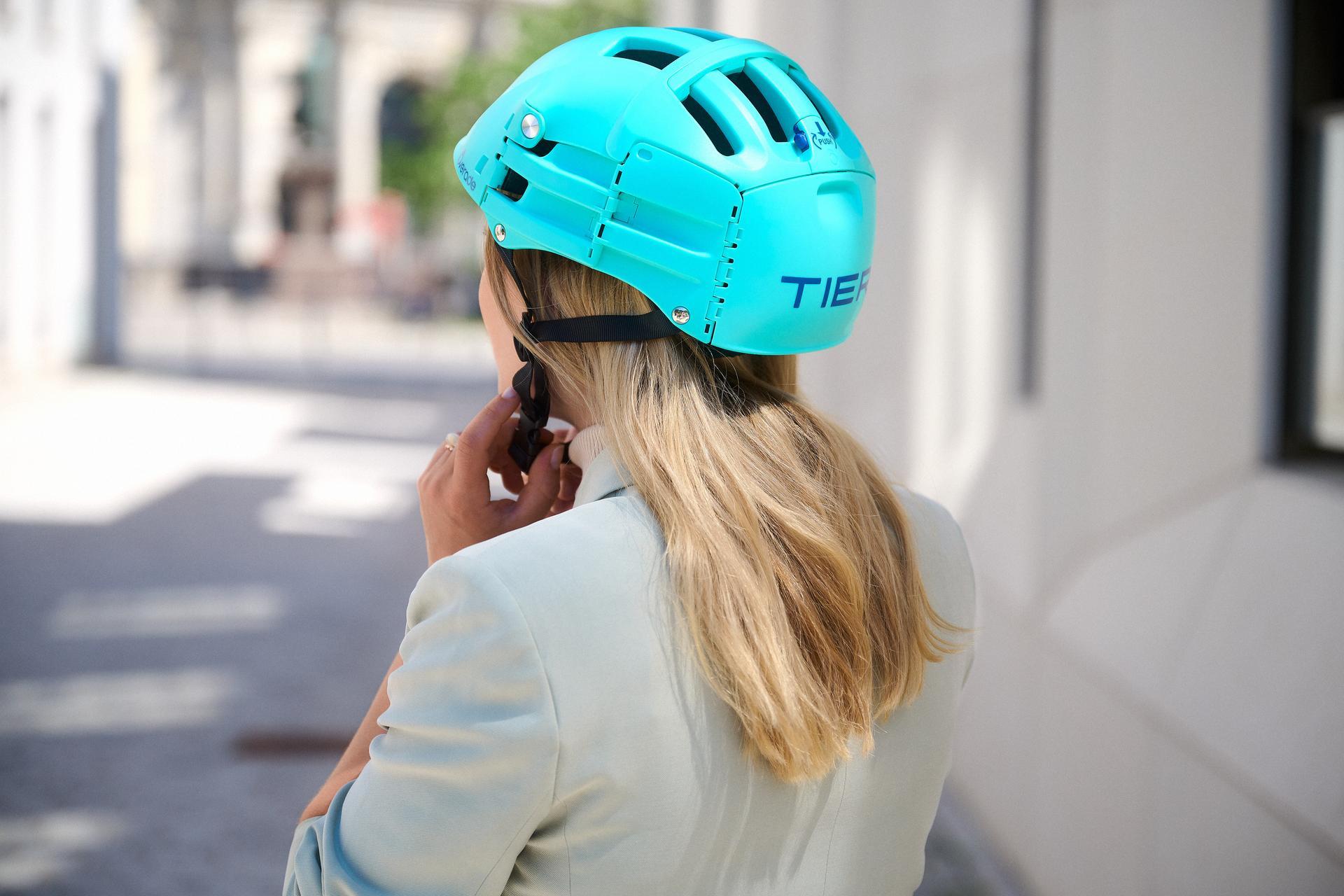 "No operator has all the answers on safety and so TIER is inviting scrutiny from those who really get it."
Spot on from our General Manager Nordics, Lukas Samuelsson, when summing up why we've appointed an eminent group of advisors – a Nordic Safety Board – to ensure we live up to our commitment to raise safety standards across the industry. After all, it's easy to say – and even to mean – safety-first but living up to it is the hard part.
Independent and highly qualified – the 5-member board is an exceptional group of people who combine deep experience and expertise from backgrounds in law enforcement, enhancement of micro-mobility infrastructure, road safety policy, disability issues, and sustainable urban planning and transportation.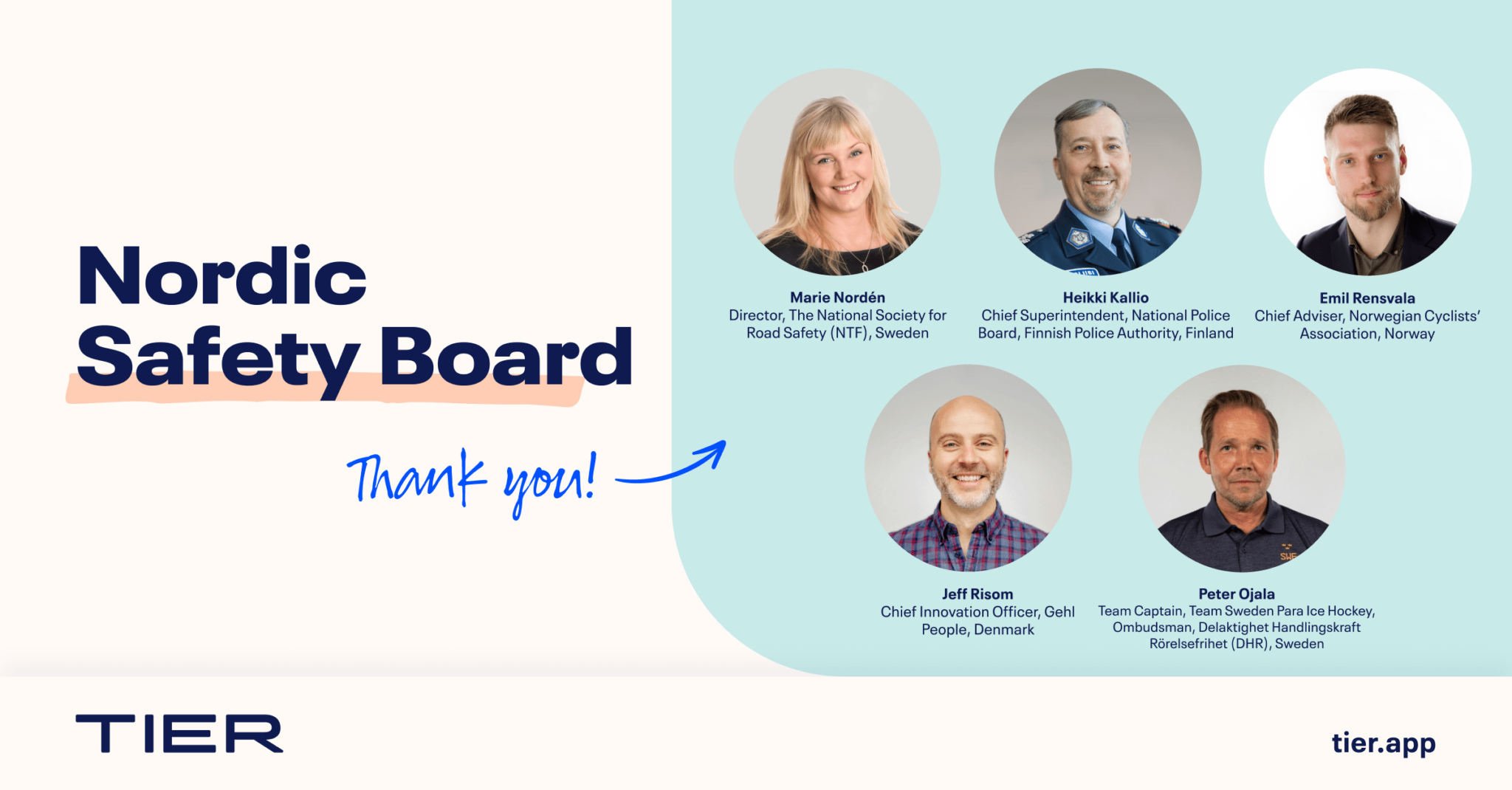 The inaugural Nordic Safety Board members are:
Jeff Risom, Partner and Chief Innovation Officer at Gehl People, Denmark;
Heikki Kallio, Chief Superintendent of the National Police Board, Finnish Police Authority, Finland;
Marie Nordén, Director at The National Society for Road Safety, Sweden;
Peter Ojala, Team Captain, Sweden Para Ice Hockey, and Ombudsman with Delaktighet Handlingskraft Rörelsefrihet (DHR), Sweden;
Emil Rensvala, Chief Adviser, Norwegian Cyclists' Association, Norway
More than anything, the Nordic Safety Board focuses on Vision Zero in line with the global movement to end traffic-related fatalities and serious injuries by taking a systemic approach to road safety. It means we will hear first-hand the concerns and advice of objective experts and vulnerable groups. We want to use their insights and know-how to help us shape policy, and improve our operations where possible.
If our experience with TIER's UK and Ireland Safety Boards is anything to go by, we can look forward to candid and hugely valuable insights and advice. For instance, in its first interim report, the UK board called for the e-scooter sector to create a safer environment for pedestrians and road users by introducing measures such as:
A 12.5mph speed limit on all e-scooters, including private models
The requirement for operators to implement high-tech parking systems which do not rely solely on GPS, to improve parking accuracy and prevent e-scooters from becoming an obstacle
The mandatory requirement for operators to adopt an acoustic vehicle alert (AVA) that is ethically tested before city deployment and that safely alerts pedestrians to e-scooters on streets
In the words of Nordic Safety Board member Jeff Risom from Gehl People: "There is more to mobility than just moving. Some trips are routine - getting from A to B as fast as possible - and others are about shared experiences and leisure activities that enrich public life in our cities. Safe roads, inclusive infrastructure, and well-connected neighborhoods are crucial factors in improving public life in cities."
Our Safety Boards are only one important way to keep safe and responsible operations front of mind. We must also continue to listen to and to work with the cities we serve and partner with the many organisations and individuals committed to getting people out of cars and on to more sustainable forms of transport.
That's how we change mobility for good.