Changing Mobility For Good in Mönchengladbach – How Micro-Mobility Enables Mid-Size Cities To Create More Sustainable Environments And Move Towards A Zero-Emission Future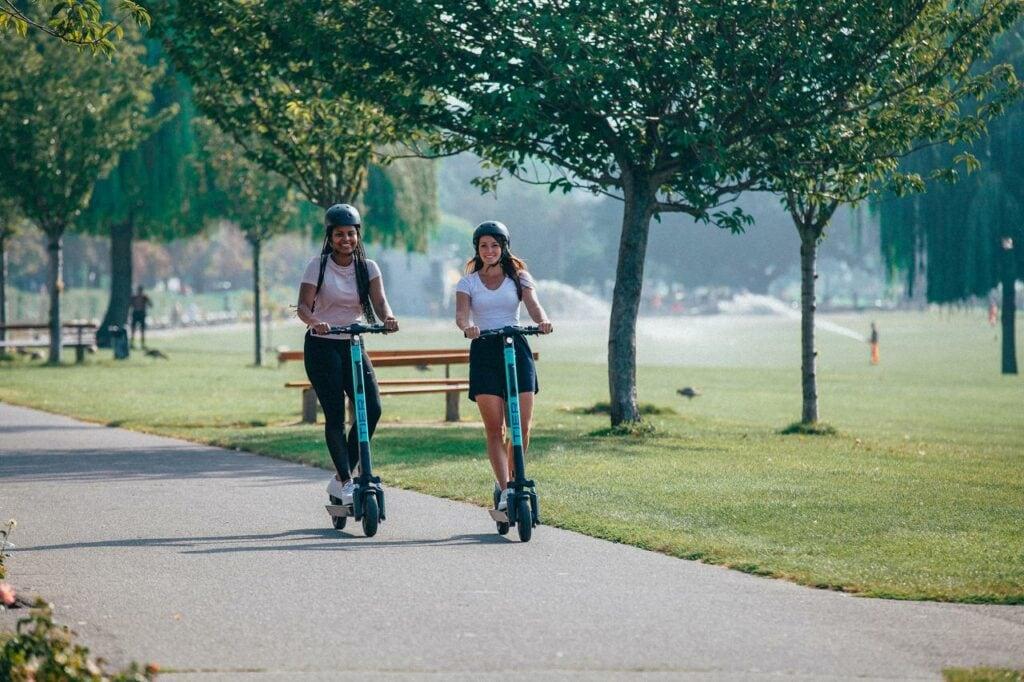 We would like to congratulate the city of Mönchengladbach, a mid-size city in North Rhine-Westphalia in Germany, for being among this year's three finalists of the EUROPEANMOBILITYWEEK Awards.The EUROPEANMOBILITYWEEK Awards showcase smaller and larger municipalities promoting sustainable urban mobility during European Mobility Week based on the theme of 'Zero-emission mobility for all'.
Every year, municipalities around the world promote sustainable mobility locally during European Mobility Week (EMW) on 16-22 September. Through different actions and a range of programmes such as engaging local residents in discussions on sustainable mobility or addressing gender equality issues through a dedicated gender mobility action plan, they demonstrate how sustainable mobility can work at the local level. The jury praised the German finalist for its comprehensive programme addressing people of all ages. Mönchengladbach, located west of the Rhine, halfway between Düsseldorf and the Dutch border, succeeded in engaging its citizens in the many activities, designed to improve mobility in the city, including their active participation in shaping a car-free day. Highlights of last year's Mobility Week included the "Parking Week", which rewarded the conversion of parking spots into improved urban public space, a cargo bike offering as well as a pilot project to improve the mobility of senior citizens. The Mobility Day on the closed high street shows how many initiatives, associations, institutions and companies support the offer in Mönchengladbach.
Not only for European Mobility Week, but all year round, micro-mobility plays a vital role in Mönchengladbach's mobility mix. TIER launched its e-scooter service in Mönchengladbach first on October 16, 2019 and ever since has been an integral part of the city's transport portfolio.
"Since the start in Mönchengladbach, more than 225.000 trips on TIER scooters have been taken, which equals almost one trip per resident. Our e-scooter service is very well received and especially now at the beginning of spring we see that the demand for individual mobility options continues to grow", says Peter Russ, Regional Manager Rhine-Main region at TIER. "It is clear that shared micro-mobility is not only for big cities but by providing a wide range of electric vehicles, TIER enables mid-size cities like Mönchengladbach to create more sustainable environments and move towards a zero-emission future. We believe that micro-mobility has the power to transform cities of all sizes and make their transport networks safer and more environmentally friendly."
E-scooters are a great substitute for short car trips in cities. We have found that the average travel distance on a TIER scooter in Mönchengladbach is 2.4 kilometers and has an average duration of 9 minutes travel time. E-scooters don't need much space to park - so if more people use e-scooters instead of cars, it frees up a lot of space in cities that can be put to better use. Most e-scooter journeys take place during rush hour, with peaks between 7 and 8 a.m. as well as 4 and 6 p.m., which shows that micro-mobility solutions have a crucial role to play in supplementing public transit and mitigating capacity pressure at peak times.
We at TIER wish the city of Mönchengladbach best of luck for today's online award ceremony, when the winners will be announced. For more information and to attend the ceremony, visit: mobilityweek.eu/award-ceremony-2021. Fingers crossed!