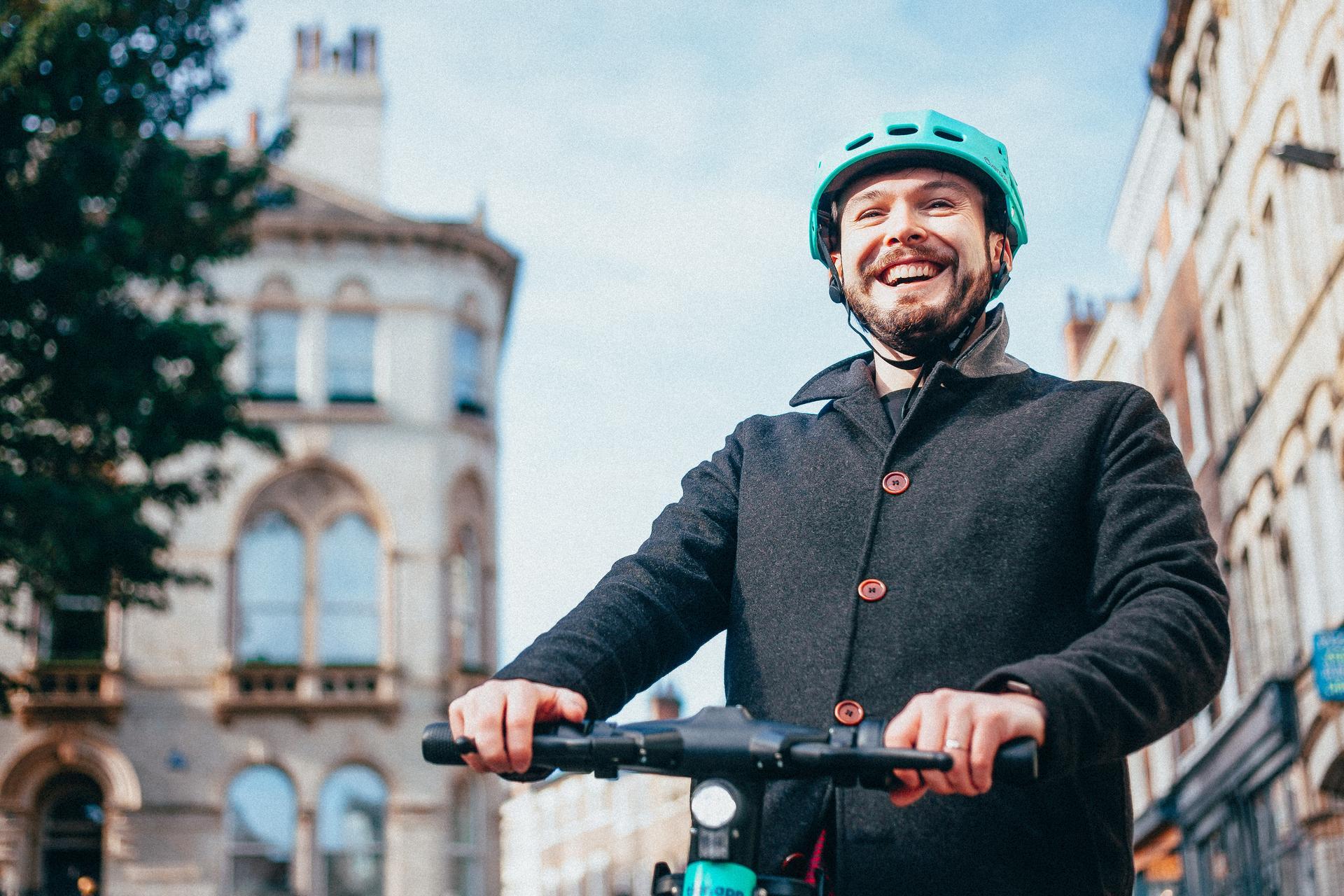 After being selected as sole operator to service historic York, TIER welcomes all residents to try its service and gives some guidance where to find and park the e-scooters.
We are TIER. You may have seen some of our e-scooters popping up around the City and we wanted to create a space where residents can get the latest updates on our service.

This blog will be updated at regular intervals with fun and informative content so you can keep up to speed with e-scooters in York.

First things first, we want to share our current operational zone, where you can pick up a scooter and where you can (and can't) ride!

Before we get stuck in, if you have a smartphone, remember to check the Map in our app. This is the easiest way to understand how our e-scooters are integrated into York.

Parking

You must start and end your ride from one of our parking locations. It is not possible to end your ride outside of these zones. It helps reduce street clutter and keeps the City tidy. Parking compliance has been maintained above 99% since we launched in October - thanks for that!

We have parking bays located across the City. You can find our scooters parked on:
Rougier Street
Marygate Car Park
Bootham Row Car Park
York Art Gallery
Castle Car Park
Piccadilly
York Hospital
Middleton's Hotel, Cromwell Road

We also have parking locations across at both University sites.
York University

East Campus
The Spring Lane Building
Wentworth College
York St John University

Sports Centre
City Residence
Students Union
Haxby Road Campus

Understanding our Zones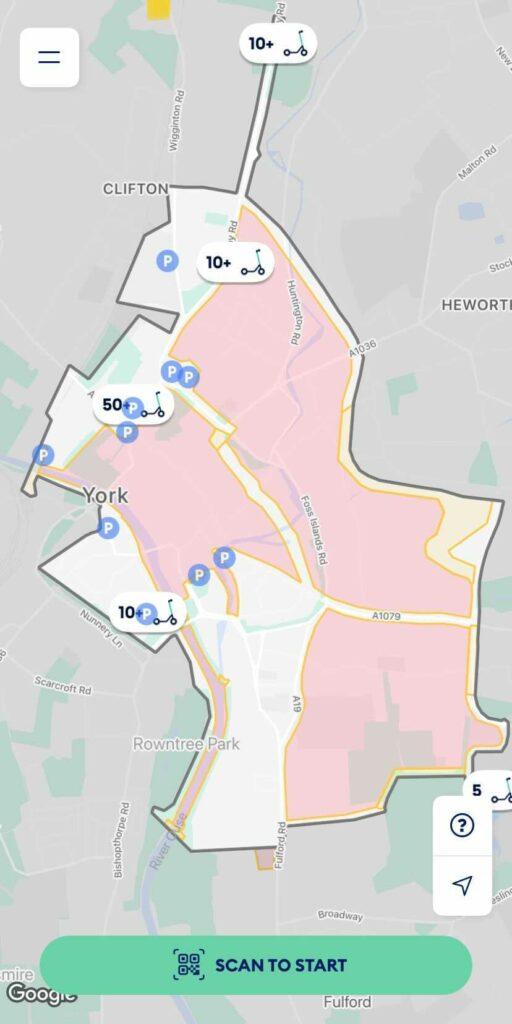 White Zones: You can ride on these routes. Your speed is limited to 12.5mph and you must take care when sharing the road and cycle paths with other users
Yellow Zones: These are speed reduction zones. We have put these in places like Millennium Bridge and Scarborough Bridge. These are high-density pedestrian areas so please take extra care in our yellow zones
Red Zones: You can't ride in these areas. This includes some popular City Centre routes. You might find this frustrating and inconvenient, however safety is our top priority and we want to protect pedestrians and other road users